This 'Friends' Star Was So Popular He'd Receive a Standing Ovation Every Time He Appeared
Friends is still, to this day, one of the most popular TV series of all time. So many of us can still quote this show decades later, and understand all of its inside jokes.
Naturally, the 6 stars of Friends — Jennifer Aniston, Courteney Cox, Lisa Kudrow, Matthew Perry, David Schwimmer, and Matt LeBlanc — are all universally recognizable after the show's smash success. But true fans know that the guest stars were incredible, too.
One actor with a recurring role on the show was so immensely popular that he got a standing ovation from the audience every time he walked on set. Who this star is might surprise you!
Famous actors who guest-starred on 'Friends'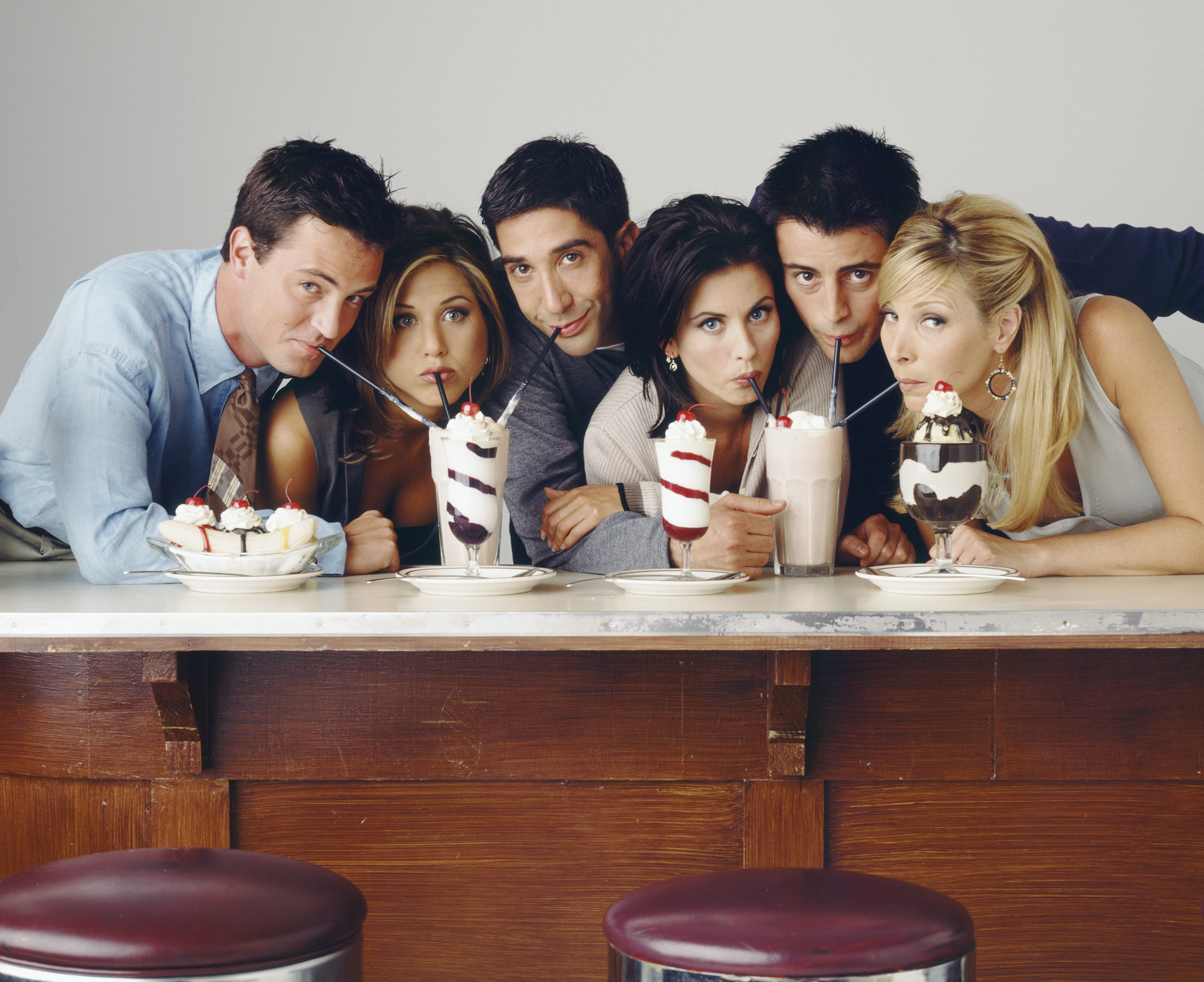 Of course, Friends mostly featured the six stars listed above, many of whom got their breakout roles on the show. The hit sitcom followed the lives of six young 20-somethings, best friends and sometimes-roommates,  as they navigate romantic relationships (sometimes with each other), career paths, and, of course, friendship.
Although these six actors were the stars of the show, Friends also featured many famous actors in guest starring roles. For example, Bruce Willis famously appeared as one of the 'friends', Ross', (played by Schwimmer) girlfriend's father, and even won an Emmy award for the role.
Another famous actor who made an appearance on the sitcom is Christina Applegate, who came on several times as Rachel's (Jennifer Aniston) obnoxious sister. Aniston's ex-husband Brad Pitt once had a cameo on the show, and actor Paul Rudd had a recurring role as Phoebe's (played by Lisa Kudrow) adorable boyfriend and eventual husband Mike Hannigan – long before his Marvel days.
Tom Selleck had a recurring role on 'Friends'
Long before Monica (Courteney Cox) got together with Chandler (Matthew Perry), she dated her much older family ophthalmologist, Dr. Richard Burke. This relationship was rather taboo, considering that Richard had known Monica since she was a small child.
The unlikely pair had a happy relationship overall, but they split up when it came out that Richard didn't want any more children. Monica, meanwhile, had always dreamed of having a family.
Dr. Richard Burke was brilliantly played by Tom Selleck, who by that time was incredibly famous due to his starring role on the series Magnum, P.I. He's also starred in movies like Quigley Down Under and the Jesse Stone TV movies. More recently, he's starred in Blue Bloods as a NYC police commissioner.
Most of his roles are for tough guys, but Dr. Richard Burke was a big softie. Selleck is worth about $45 million.
The audience gave standing ovations for Selleck
According to Ranker.com, Selleck was so immensely popular by the time he started guest-starring on Friends (or maybe the crowd just loved the character of Richard Burke), that the audience gave him a standing ovation every single time he appeared on the stage. Friends was filmed in front of a live studio audience.
The applause was so loud, in fact, that oftentimes the scenes in which Selleck makes an appearance were unusable, as nothing could be heard over the clapping. The crew had to refilm some scenes after the audience left so that they could have a scene that they could use.
It's probably hard to believe for younger Friends fans that the audience gave a standing ovation for Selleck and not for Aniston or Brad Pitt. But Selleck is a legend of the silver screen, and his fans have been loyal for decades. Aniston and Pitt may be superstars now, but Selleck is an acting veteran. Friends was lucky to have him!