This 'Game of Thrones' Cast Member Had His Death Scene Spoiled by a Fan
A 'Game of Thrones' fan ruined this character's death scene–'I knew his demise was coming but I didn't know how.'
Peter Dinklage describes Tyrion's relationship with his father as "beautifully Shakespearean." In a 60 Minutes interview with Anderson Cooper, Dinklage reveals how much he enjoyed the scenes between Tyrion and Tywin Lannister. Their father-son dynamic is filled with complexities that feel so authentic, yet at the same time tragic. And when Tyrion finally kills Tywin with a crossbow, his fate is forever changed. Despite this scene being one of the most important moments in Game of Thrones, actor Charles Dance (Tywin) had no idea how his character would die. That is, until a fan approached him on the street and spoiled it for him.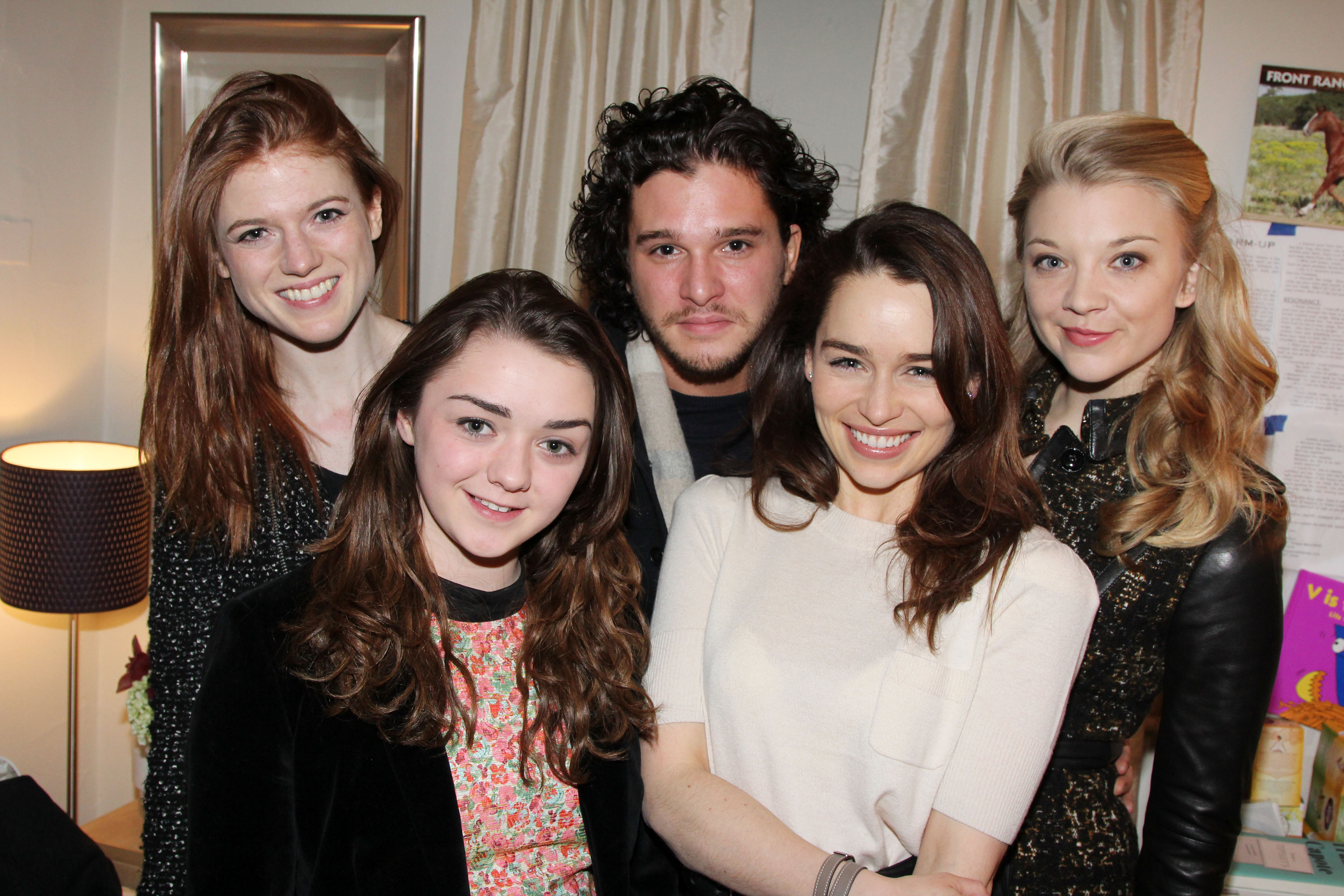 Tywin's complicated relationship with Tyrion Lannister
There are enough complex relationship dynamics on Game of Thrones to make your head spin. The Lannister family arguably has the most complex relationship dynamics of all. Not only are Jaime and Cersei twins who are in love with each other, but both Cersei and Tywin would prefer the youngest born, Tyrion, to meet his demise. The rivalries throughout the Thrones universe are often gruesome, yet the rivalries within the family unit are even more tragic to witness. Tyrion and Tywin's relationship is fueled with hatred, resentment, and shame. Every scene involving the two of them is captivating because of the sheer drama behind their dynamic. 
When Tywin accuses Tyrion of killing King Joffrey, all hell breaks loose. "The imp" is put on trial for a crime that his father knew he did not commit. Fueled by pain as well as rage, Tyrion gets a crossbow and points it at his father as he sits on the toilet. Considering Tywin Lannister is all about his dignity, his demise on a toilet is ironically one of the most undignified ways to go. It's easily one of the most memorable deaths on Game of Thrones (and there are so many deaths that it's hard to keep track!)
Charles Dance never read George R.R Martin's 'Game of Thrones' books
Yet Dance (Tywin) never read George R.R. Martin's books. Because he didn't read the Game of Thrones novels, he had no idea how his character would die. The actor describes a hilarious incident when a fan was the one who spoiled his death scene on the show. 
Dance tells RadioTimes.com, "I knew his demise was coming but I didn't know how. I didn't read the books. They are far too thick. They frighten me, books that thick. And we weren't shooting books, we were shooting very good adaptations by David Benioff and Dan Weiss. There was a guy in the street who came up to me and said, 'Game of Thrones… You've got a great death scene.' And I said, 'Oh do I?' and he told me the manner of my death. So I went into Waterstones, got the book, and saw… ahh… On the khazi. Right. Ok. Suitable demise, I thought."
How Charles Dance feels about the 'Game of Thrones' finale
When asked about the notorious Game of Thrones finale, Dance says he was "confused." He couldn't understand why the ending played out the way it did. He also wanted Tyrion to be the one to sit on the iron throne, which was anointed to Bran Stark. 
At least in real life, Tywin wants Tyrion to win!