This 'Glee' Alum Was Once a Backup Dancer for Beyoncé
For those actors who starred on the hit Fox musical comedy-drama series Glee, many of their careers skyrocketed to new heights once the show gained popularity. But for one actor, they were already a well-known figure in the industry long before they landed their role on the show — mainly because they once danced backup for the Queen Bee herself, Beyoncé.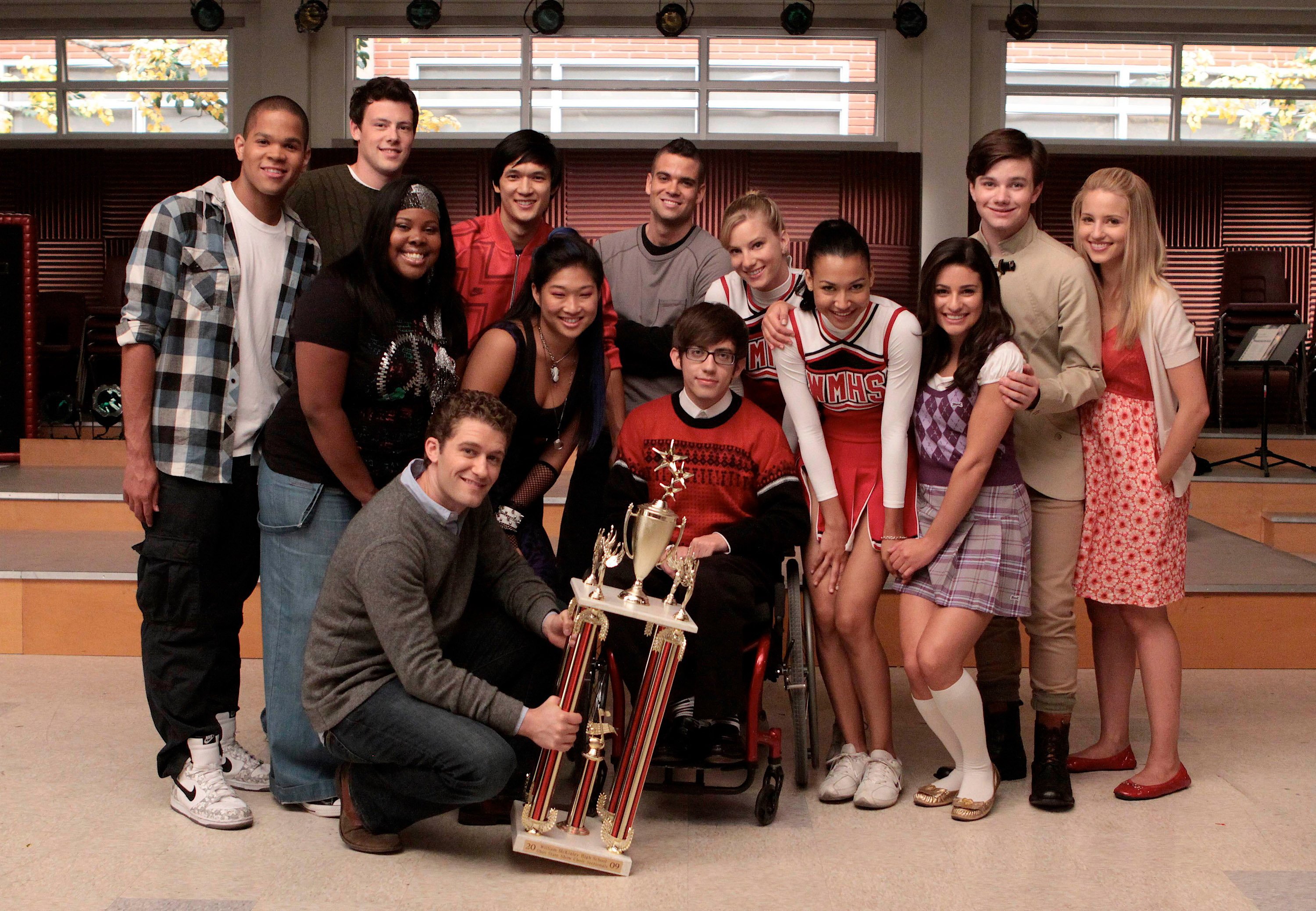 Heather Morris was a professional dancer before she got into acting
Although she started as a recurring star on Glee, Heather Morris captured the hearts of fans the second she appeared on-screen.
During the show's six-season run, Morris played Brittany S. Pierce, the often ditzy, but also entirely good-hearted cheerleader who was also a member of the school's glee club.
After making her singing debut in the second episode of season 2, ("Britney/Brittany"), Morris later recieved many other singing and dancing solos on the show.
RELATED: Was Naya Rivera Still Friends With 'Glee' Co-Star Heather Morris in 2020?
Though she clearly had acting, singing, and dancing abilities, moving her body to the music wasn't something Morris came into while starring on the show.
The actress was introduced to dance as a toddler and began competing in various dance competitions at a young age.
After graduating high school, Morris spent a year at Arizona State University before moving to Los Angeles to pursue a dance career.
In 2006, Morris appeared on Season 2 of the dance competition series, So You Think You Can Dance, where she failed to make it through to the final 20.
Heather Morris danced backup for Beyoncé
Instead of getting discouraged, Morris continued to pursue a career in dance and finally landed her big break in 2007.
That year, Morris became one of Beyoncé's backup dancers for The Beyoncé Experience world tour, which consisted of 96 shows over five legs, with concerts in Asia, Australia, North America, Europe, and Africa.
After that gig ended, Morris continued dancing backup for the Queen Bey during a promotional tour for her 2008 single, "Single Ladies (Put a Ring on It)." The tour included performances of the song on the American Music Awards, Saturday Night Live, The Ellen DeGeneres Show, Today, and MTV's Total Request Live finale.
Morris even danced backup for Bey and Tina Turner during the 50th Annual Grammy Awards.
Though she continued dancing, Morris eventually landed the role of Brittany on Glee after she was brought in to teach the cast the "Single Ladies (Put a Ring on It)" choreography. And the rest, as they say, was history.
Heather Morris still dances today
Two years after Glee came to an end in 2015, Morris landed a spot on the 24th season of Dancing with the Stars.
Her participation drew a ton of criticism from fans as they believed she had an unfair advantage due to her experience as a professional dancer. Morris competed on the show for six weeks before she and her partner were eliminated, despite receiving a perfect score for their performance.
Since then, Morris has continued dancing. In fact, she recently paid tribute to her late friend and fellow Glee co-star, Naya Rivera, with a dance she posted on Instagram.
"Grieving looks very differently on everyone…but one thing's for certain: I've felt it's hard to feel joy or keep busy when mourning without thinking that you're not honoring that person or you're forgetting about them," Morris captioned a video of her dancing to Rivera's song, "Radio Silence." "But @hubbell_woodshop [Morris' husband, Taylor Hubbell] reminded me that honoring someone can mean you're enjoying your life FOR them…"
RELATED: Heather Morris Joins the Lea Michele' Glee' Cast Drama While Fans Point to Her 'All Lives Matter' Past
She continued, "I made it to 1M followers in these last few weeks and at first I was resentful because I gained them from a tragedy, but after giving it a breath.. I realized you all have just surrounded me with love and support". "So I'm celebrating 1Million today in a tribute to @nayarivera with her music and her voice that will forever be my favorite."