This 'Glee' Star Will Become the Grinch for an Upcoming Live NBC Musical
The most wonderful time of the year is approaching fast. And with the holiday season, fans are ready to dust off their favorite Christmas movies and specials for their annual rewatch. Yet, even despite the chaotic year, 2020 will still offer plenty of new content for Christmas lovers. NBC in particular has the holiday spirit, with a new take on a beloved classic.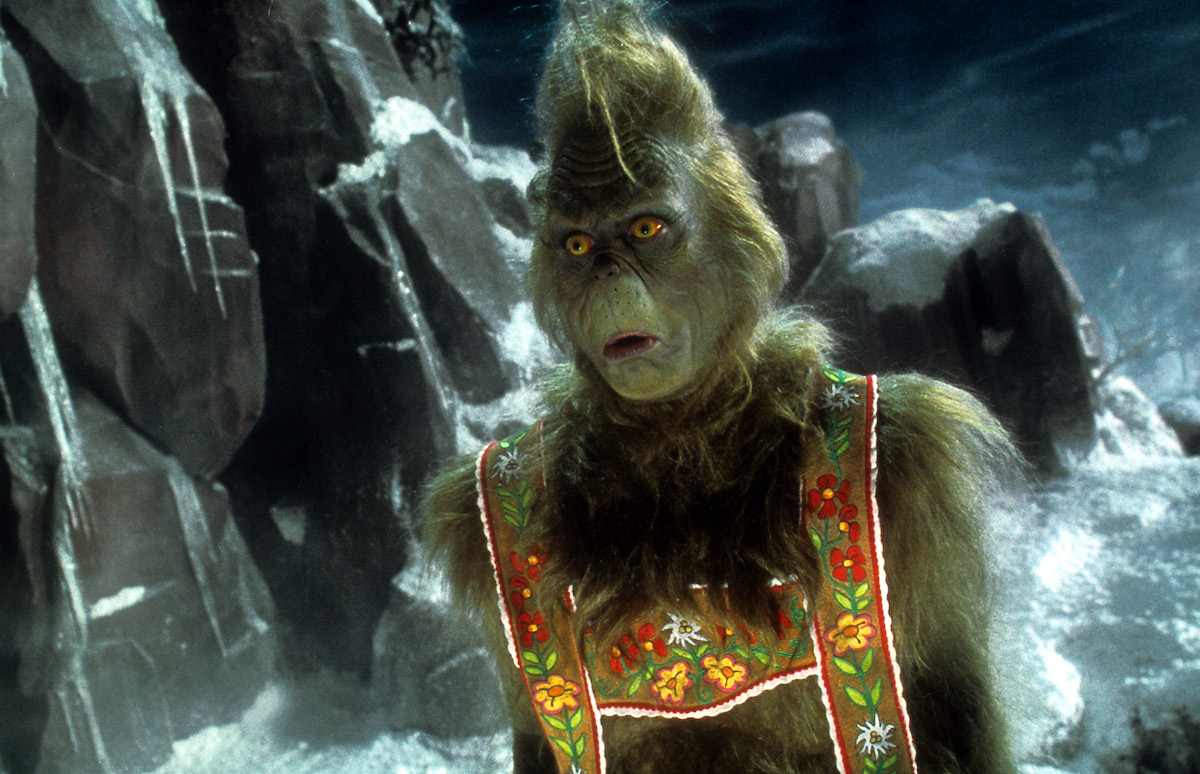 The Grinch is a perennial holiday favorite in all his forms
To be sure, everyone has their own holiday favorites. But one of the most popular characters of the Christmas season remains the Grinch. Dr. Seuss's How the Grinch Stole Christmas was first published in 1957. But its popularity really took off when it was adapted into an animated TV special in 1966, with Boris Karloff narrating and voicing the Grinch.
For decades, Karloff's Grinch was the definitive version. But a 2000 live-action movie starring Jim Carrey became a huge box office hit too. Since then, an entirely new generation has discovered the Grinch. Most recently, Benedict Cumberbatch voiced the character in a 2018 animated feature. But, it seems, NBC aims to add one more version to that list.
RELATED: You Won't Believe This Surprising Actor Is the King of Christmas Movies
Now NBC will mount a new live musical production of the story
As revealed on Today, NBC is mounting a live musical special based on the Dr. Seuss classic. Matthew Morrison — best known as Will Schuester on Glee — will play the lead role. In addition to starring on that Fox musical series, Morrison is a Tony-nominated actor. On stage, he's appeared in Broadway productions of Hairspray, South Pacific, and Finding Neverland.
"While the pandemic presents some challenges in bringing the stage musical to life, we are putting together a really special show with some crazy, fun, imaginative things going on," Morrison said in a message to Today.
NBC's Dr. Seuss' The Grinch Musical is only the latest in NBC's ongoing string of live TV musicals. The results thus far have been mixed, though 2014's Peter Pan Live! is certainly an infamous highlight. The new Grinch co-stars Denis O'Hare (Big Little Lies), Booboo Stewart (X-Men: Days of Future Past), and Amelia Minto as Cindy-Lou Who. The special airs on Dec. 9, 2020.
RELATED: New Study Reveals Americans' Surprising Picks for the Best Christmas Movies
How will 'Glee' star Matthew Morrison compare to past versions?
While Morrison has proved his talent in the past, the bar is set high for his take on the Grinch. After all, the character is so iconic and has inspired so many fans over the years. The actor will have to do something either very special or very different to set himself apart. At least he comes to the role with a bit of Grinch experience under his belt.
In a 2010 episode of Glee, Sue Sylvester (Jane Lynch) paints herself green and steals a bunch of presents earmarked for charity. As she does so, a cover version of "You're a Mean One, Mr. Grinch" from the 1966 special plays. Although viewers hear a snippet of k.d. lang's performance, the full version on the soundtrack features Morrison in Karloff's role as the Grinch.