This 'Golden Girls' Star Buckled as the Show Became More Successful – 'I Tried To Be Her Friend,' Cast Mate Rue McClanahan Said
Find out which cast member of 'The Golden Girls' had surprisingly never been on television before she starred on the hit comedy.
The Golden Girls was a massive hit comedy in the 1980s and early `90s thanks to its solid ensemble cast of Bea Arthur as Dorothy; Estelle Getty as her mother Sophia; Betty White as Rose; and Rue McClanahan as Blanche.
For viewers, each cast member was spot-on and exceptional in her role. However, one actor, unlike her colleagues who were television veterans, had not experienced television success at this level.
According to her co-star Rue McClanahan, it showed backstage.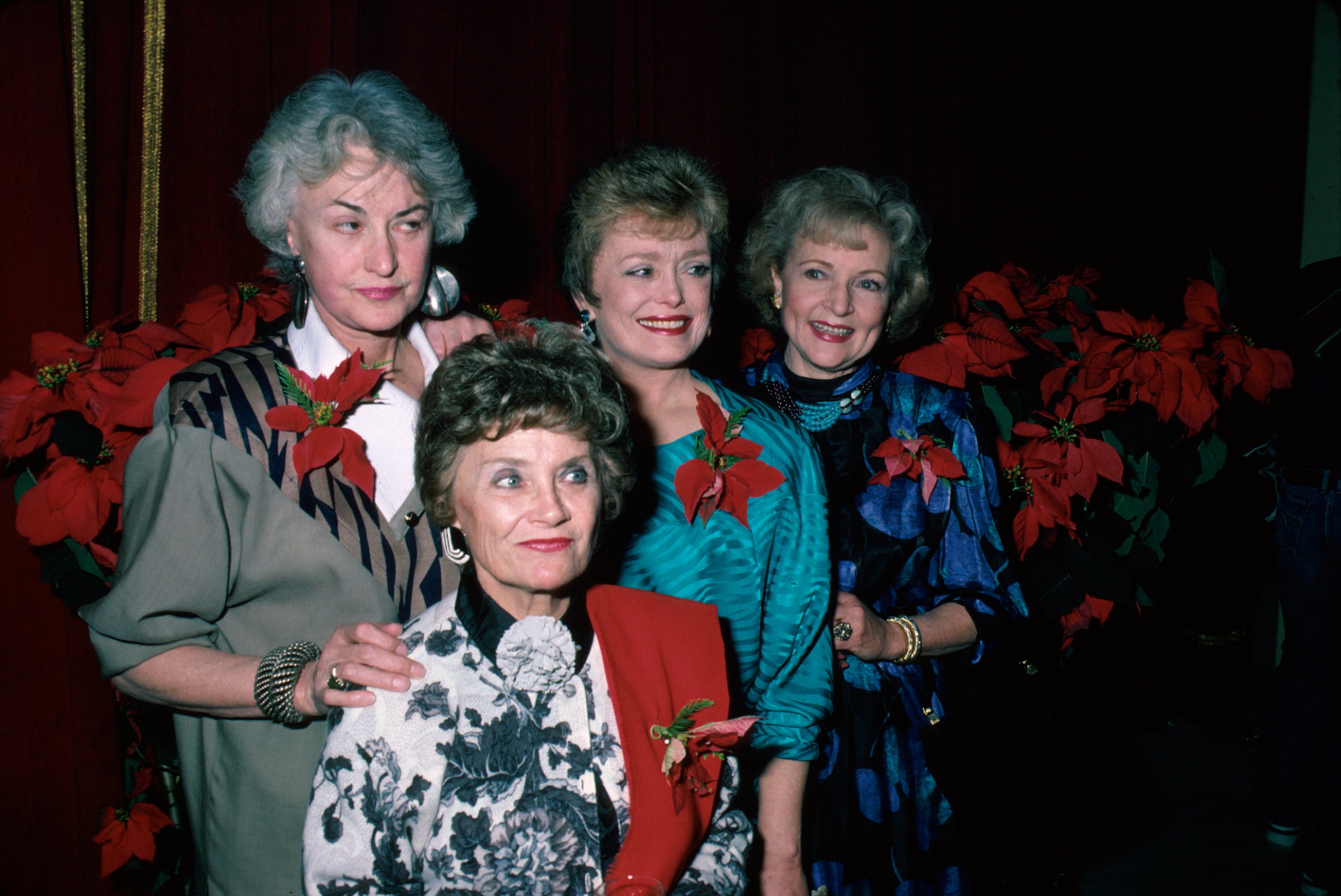 Estelle Getty hadn't known television success until 'The Golden Girls'
While Estelle Getty's acting portfolio was robust and she had worked on various television programs, she wasn't prepared, according to her cast mate Rue McClanahan, for the enormous success of The Golden Girls.
McClanahan told the Archive of American Television in 2006 that Getty "didn't go into professional television acting until Golden Girls. She was off-off-off-off-off Broadway for all those years raising a family.
"She was a little bit fish out of water. She hadn't had this heady of an experience. This was big time. I tried to be her friend," McClanahan said.
Rue McClanahan said Getty had panic attacks on set
According to McClanahan, who died in 2010, her cast mate not only felt unprepared for the pressure of a highly successful weekly comedy on a major network; she also began experiencing panic attacks on the show's set.
"She had an awful time remembering lines because she would freeze, she panicked. She would start getting under a dark cloud the day before tape day. You could see a big difference in her on that day. By tape day, she was unreachable. She was just as uptight as a human being can get."
The panic attacks affected Getty's ability to memorize her portions of the scripts. Eventually, she began asking for cue cards on set, as McClanahan touched on in her 2008 memoir, My First Five Husbands…And the Ones Who Got Away.
"Finally, she asked for cue cards," she wrote, "which appalled us all, and at first the producers refused to stoop to such an unprofessional thing. But eventually, she had to be given cue cards for those deliciously funny Sophia stories."
Getty died in 2008 of Lewy body dementia 
Estelle Getty's diagnosis of Lewy body dementia showed itself early on during The Golden Girls' years, McClanahan said in her conversation with the Archive of American Television. The cast and crew were startled at her difficulty remembering lines and Getty even resorted to hypnosis, but nothing helped.
Her friend's loss of memory, the Maude star realized, was an early symptom of the devastating disease.
"I kept in touch with Estelle as long as she could stay in touch, as long as she knew who I was," her cast mate McClanahan continued. "I got a huge kick out of her, always. She told very funny stories about New York."