This 'Grey's Anatomy' Alum is One of the Most-Hated Actresses of All Time
The cast of Grey's Anatomy has evolved on a large scale over the last 16 years with many being written off in controversial ways. While Ellen Pompeo's Meredith Grey and a few other cast members have stuck around, no one will ever forget the debacle Katherine Heigl created.
Most fans remember when she was removed from the show due to her own heated comments. Part of that is still filled with debate on who was really right about the show.
Since those days, Heigl has had some problems keeping her movie and TV career consistent. While she's still working, she's lost some of the popularity she once had, perhaps for a variety of reasons.
According to some sources, it's mostly due to issues she exhibits behind-the-scenes in her career.
Katherine Heigl was fired from 'Grey's Anatomy'
Her troubles with Grey's Anatomy and Shonda Rhimes began when Heigl began complaining about the quality of her role as Dr. Izzie Stevens. She claimed the writers were making her character do things she didn't think Izzie would do.
Perhaps she was half-right based on some of the silly romances the character was having. However, the final clincher was when Heigl took her name out of contention for an Emmy in 2008. This perturbed the writers and Rhimes herself since they thought Heigl was disrespecting cast and crew.
As many know now, when Rhimes doesn't see eye-to-eye with a cast member, she usually writes them out in less than glamorous ways. Heigl was let go from the show and Dr. Izzie Stevens was never seen again after the sixth season.
Rumors keep popping up Heigl will show up again if Grey's Anatomy ever ends. Don't count on it since there's reportedly a lot of issues people in the movie/TV industry still have with her as an actress and person.
Do people really dislike Katherine Heigl?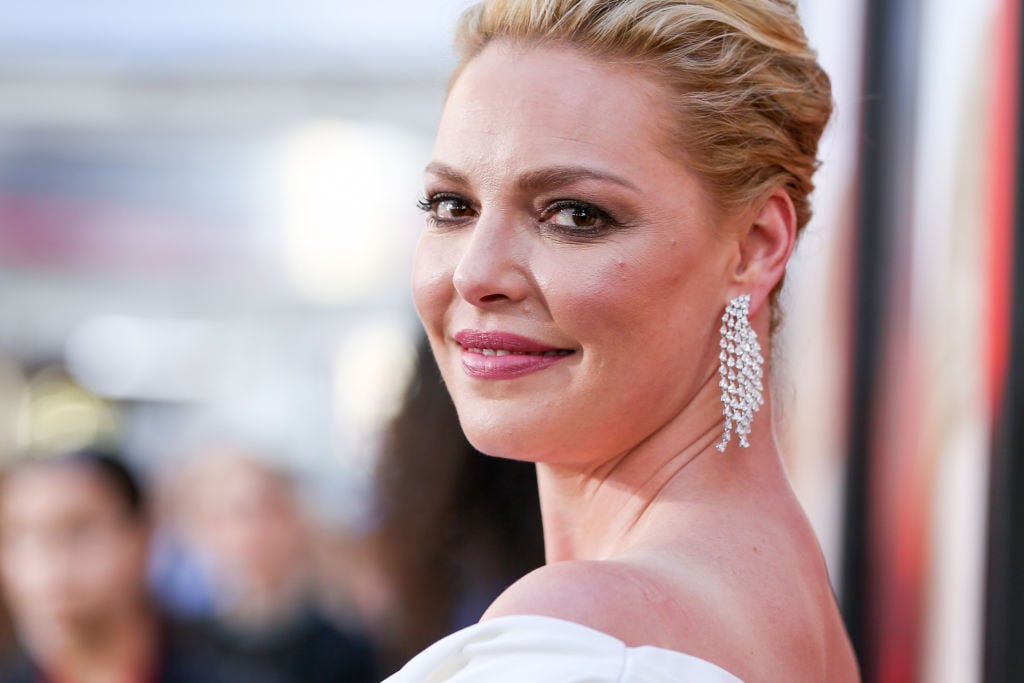 Whether you can consider certain online sources legit or not is up to the reader to decide. One South African source called News24 published a piece in 2014 detailing ten reasons Heigl was one of the most hated in the entertainment world.
The top ten list was long with myriad details of her supposedly doing nearly unbearable things on the set of shows and films. It's said she has a long track record of questioning scripts and her wardrobe, not including demanding bigger paychecks than her fellow actors.
Then they mention her mom who's also her manager. From all reports, her mom is overly protective and vindictive, making her resemble a cliched stage mother. Both are said to have potty mouths while saying negative things about their colleagues behind their backs.
Whether all of this can be corroborated without evidence is another thing. When it comes to women working in the industry, having them forced to do certain things means having to speak up and sometimes be considered a diva when they're just protecting themselves.
Katherine Heigl probably has her good and bad sides
One thing brought up again in the above top ten list is when Heigl decried sexism in the film Knocked Up in 2008. This was her first major movie role, but she wasn't afraid to speak up about something arguably true.
For some, this was just looked at as being disloyal to cast and crew, which has its own point. Heigl has undoubtedly felt she had to be this way at times to get ahead and survive in a tough industry.
Yet, there's always a happy medium on how to go about it so it doesn't become misinterpreted as being a diva. At least the #MeToo movement has allowed other actresses to speak up about things they shouldn't have to put up with on a production set.
In the case of Heigl, she still has enough supporting her to keep working since she does have a web series called Firefly Lane arriving soon, not including finishing up a run on Suits. As much as Heigl might be disliked by some, there's always going to be another half who see eye to eye with her opinions.