This 'Heartland' Actor Had a Cameo in 'To All the Boys I've Loved Before'
Jordan Burtchett of the CBC show 'Heartland' actually had a cameo in the famous Netflix rom-com 'To All the Boys I've Loved Before.'
Jordan Burtchett appears as Quinn McGregor in the CBC drama Heartland. Burtchett joined the long-running show in Season 13, and Season 14 is currently airing on CBC. The Heartland actor may seem familiar to some fans, as he had a cameo in Netflix's 2018 romantic comedy To All the Boys I've Loved Before.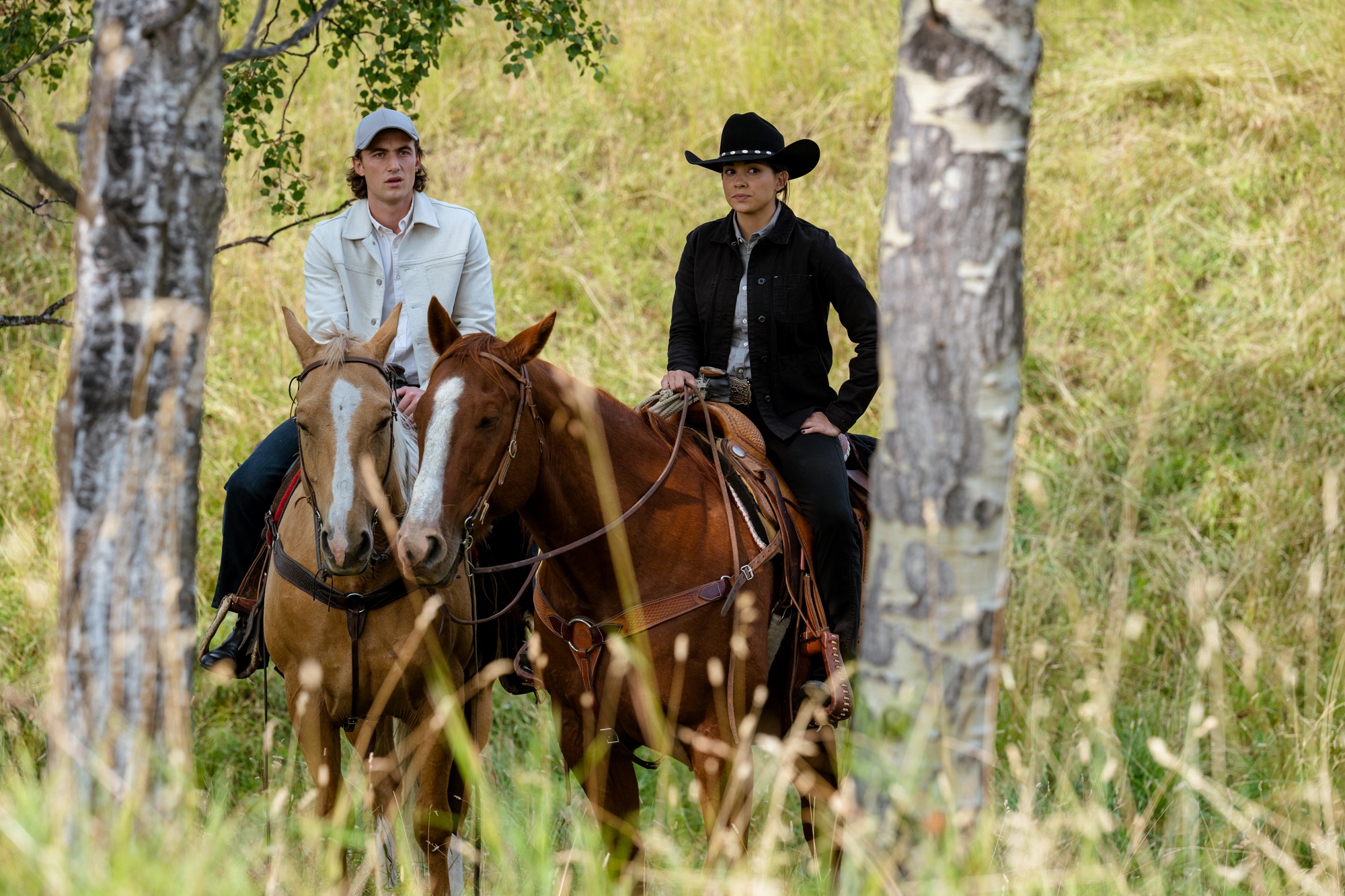 Jordan Burtchett appeared in 'To All the Boys I've Loved Before'
To All the Boys I've Loved Before premiered on Netflix on Aug. 17, 2018. The movie is based on a novel of the same name by Jenny Han. It stars Lana Condor as Lara Jean Covey, Noah Centineo as Peter Kavinsky, Janel Parrish as Margot Covey, Anna Cathcart as Kitty Covey, Israel Broussard as Josh Sanderson, and John Corbett as Dr. Dan Covey.
In the film, Lara Jean writes love letters about her crushes but never sends the letters. One day, it is discovered that the five letters were sent out. At the start of the movie, Lara Jean has a crush on Josh, her sister Margot's ex-boyfriend.
To keep Josh from discovering her true feelings, Peter suggests that the two fake date. This will help Lara Jean with her crush on Josh and help Peter make his ex-girlfriend Gen (Emilija Baranac) jealous.
Lara Jean and Peter end up falling in love and begin dating for real at the end of the movie. In the mid-credits scene for To All the Boys I've Loved Before, John Ambrose McClaren (Burtchett) appears at Lara Jean's door with the love letter she wrote him and flowers.
The 'Heartland' actor was recast after 'To All the Boys I've Loved Before'
A sequel for To All the Boys I've Before, titled To All the Boys: P.S. I Still Love You, was released on Netflix on Feb. 12, 2020. The movie features John Ambrose in a larger role. However, Burtchett was replaced with Jordan Fisher.
In an interview with Entertainment Tonight, Matt Kaplan, a To All the Boys producer, explained the casting process for John Ambrose.
"It was a lot of pressure," he told ET. "We auditioned thousands and thousands of people, and when Jordan came on screen, I think, unanimously, Ace [Entertainment] and Netflix felt like this was John Ambrose."
He continued, "We were fortunate to have someone who has so much pure likability in him, and I think audiences are going to freak out when they see what he's been able to bring to the screen."
Jordan Burtchett of 'Heartland' issued a statement about the casting
After Fisher was cast as John Ambrose in To All the Boys: P.S. I Still Love You, Burtchett posted a YouTube video. He quickly deleted it and then published an Instagram post and thanked fans for their support.
"I removed my video because its sole intention was to thank you, my friends and fans, for your incredible support over this past year… Unfortunately, some are using it as a way to be hurtful towards others and I will not be a part of that," the Heartland actor wrote on Instagram.
He concluded the post with, "But I am here to express just how much I appreciate you. So thank you for the support and love you show me… You have my heart fam and I'm excited for where the future adventures will lead us."
Fans of Burtchett can watch him on Season 13 of Heartland on Netflix or Season 14 as it airs on CBC.