This Iconic American Actor Does the Worst British Accent Says James Corden, Judi Dench, and Richard Madden
While some actors have proved quite competent when it comes to taking on an unfamiliar accent, others have not been quite as adulated. Chiwetel Ejiofor's American accent in 12 Years a Slave was the talk of the town for its perfect likeness and apparent seamless delivery. Meryl Streep's accent as Margaret Thatcher in The Iron Lady was enough to help snag the actress her third Oscar.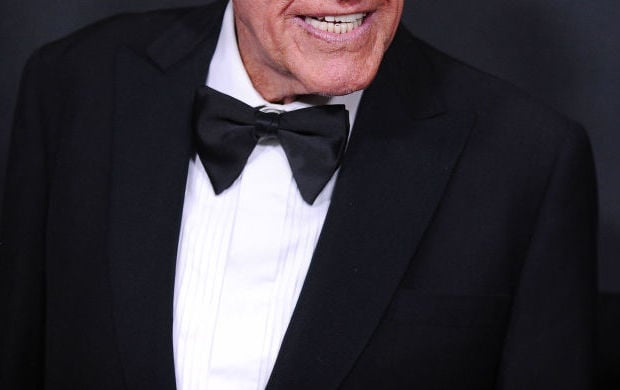 While some actors make it look easy, others completely butcher accents that are not their own. When it comes to the worst British accent ever seen on the silver screen, British performers tend to concur. James Corden, Judi Dench, Richard Madden, and more, without hesitation, named the same actor and the same performance when questioned by Vanity Fair.

Though the 1964 movie Mary Poppins is a classic, Dick Van Dyke's accent has been considered "offensive" to some, and downright unbearably inaccurate to others. While we all love Dick Van Dyke, and know he meant no harm, his British accent in Mary Poppins has been frequently lambasted as the worst attempt at a British accent in all movie history.
Dick Van Dyke earned a 1.6/5 for his British Accent in Mary Poppins: Judi Dench, Ruth Wilson, James Corden, and Richard Madden all cite his British accent as "the worst"

While Dick Van Dyke's performance in Mary Poppins may put a smile on your face, British actors often cringe at his unsettling attempt at a Cockney accent. In a study by Variety, for which British actors were asked to rank various American actors in terms of their British accents (and vice versa), Dick Van Dyke came in last.
Though Kevin Coster earned a 2.0/5 for his 1991 performance in Robin Hood: Prince of Thieves, Dick Van Dyke's 1.6/5 is quite surprising, for Mary Poppins, to this day, is hailed in critic and audience circles alike. As for those topping the list, Gwyneth Paltrow comes in second, right under Meryl Streep's Iron Lady for her performance in 1998's Shakespeare in Love.

Many have since referred to Dick Van Dyke's accent as "mockney," which is why some people consider his attempt offensive, as Ruth Wilson from The Affairexplained to Vanity Fair; however, she noted that it's also quite "brilliant" in the same breath, which is quite an interesting, if not oxymoronic, pairing of words. During the video with Vanity Fair, Judi Dench laughs before stating, "Sorry Dick."

Dick Van Dyke later apologized for his "atrocious cockney accent" in 'Mary Poppins'

Back in 2017, Dick Van Dyke received the Britannia Award for excellence in television. When he got up on the stage to thank those involved in his selection, Dyke stated, "I appreciate this opportunity to apologize to the members of Bafta for inflicting on them the most atrocious cockney accent in the history of cinema," according to The Guardian.
Though over five decades later, it seems that the lovable and highly energized Dick Van Dyke never forgot about his awful accent; he took a time of praise to apologize for something very far in his past. This only adds to why we love Dick Van Dyke so much. Does it get classier, or funnier?

Dick Van Dyke has explained that he will never be allowed to forget about his accent in Mary Poppins, for people in the UK often tease him about it. There's always a price for fame, right?