This Is the Film That Made Natalie Portman Famous
Natalie Portman is in the headlines for the recent announcement that she will be helming the newest Marvel Thor films. The petite, charismatic star has been in the movie industry since she was four years old and has earned numerous accolades for her work.
At only 38 years old, Portman has decades in the business ahead of her – but let's turn back the clock and recap some of Portman's most popular early roles, including her unique contribution to one of the world's largest franchises.
What was Natalie Portman's first movie?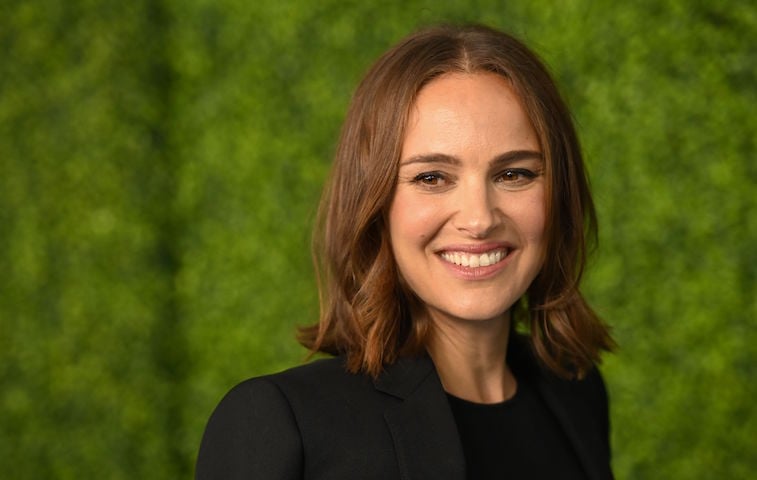 Born in Jerusalem in 1981, Portman started in the entertainment business as a dancer. When she was only 10, Portman was asked to start modeling but she declined in favor of pursuing a career in acting.
Her first big movie role was the 1994 film Léon: The Professional. The young Portman played an orphan who is taken in by a hitman. Her serious demeanor and commitment to the part earned her accolades from critics and audiences and shortly after the film was released, she got parts in other movies such as Heat, Mars Attacks! and Beautiful Girls.
In addition to her work in movies during the early stages of her career, Portman got some experience on stage, playing the role of Anne Frank in a 1997 Broadway play.
Portman's obvious talent and stunning looks gained her scores of fans and critics everywhere wondered what major projects she would tackle next. They wouldn't have long to wait, as her next role would have a huge hand in defining the course of her Hollywood career.
Portman was a star of 'Star Wars'
In 1999, Natalie Portman appeared in the blockbuster film Star Wars: The Phantom Menace. Portman's mature bearing and demeanor served her well in her role as Queen Amidala of Naboo, a monarch on the run from evil forces that have invaded her planet.
It was her appearance in the Star Wars film that catapulted her to fame all over the world, making her a bonafide celebrity. She would ultimately go on to appear in the film's two sequels, Star Wars: Episode II – Attack of the Clones and Star Wars: Episode III – Revenge of the Sith.
Following the career boost that she received from Star Wars, Portman had a series of other hit films in Closer, Garden State, V for Vendetta, and Black Swan, for which she received major critical praise.
She also joined another major franchise when she accepted a deal with Marvel and appeared as Jane Foster in the Thor films, opposite Chris Hemsworth.
Portman has some big projects coming up
Portman's deal with Marvel has paid off in a big way. It was announced in late July that Natalie Portman would be reprising her role as scientist Jane Foster (and eventually swinging Thor's hammer) in the upcoming Thor film, titled Thor: Love and Thunder. She will also be appearing in Lucy in the Sky, a drama film co-starring Jon Hamm, Zazie Beetz, and Ellen Burstyn.
Throughout all of her fame and fortune, Portman has stayed relatable and humble. She is a longtime political activist, supporting environmental and human rights causes.
She is a devoted vegan and regularly speaks out about ways to protect and celebrate animals. Portman is also happily married to dancer Benjamin Millepied, with whom she shares two children, a daughter named Amalia and a son named Aleph.
Whether she's starring in a hit film or speaking out in favor of women's rights, Portman is clearly winning — and her red-hot career shows no sign of slowing down.