This Is the Worst 'Joe Rogan Experience' Guest According to Fans
Fans of the Joe Rogan Experience never know who is going to show up on his podcast. Just in the last year, guests have included actor Edward Norton, veteran (and Bristol Palin's ex-husband) Dakota Meyer, and entrepreneur Boyan Slat. Talk about mixing it up!
Joe Rogan listeners like to dish about their favorite episodes on Reddit and YouTube. Some episodes are a hit and quickly turn into fan favorites. Other episodes are widely panned by listeners long after the podcast has aired. So which guests have left fans with a bad impression?
Who do fans think was the worst 'Joe Rogan Experience' guest?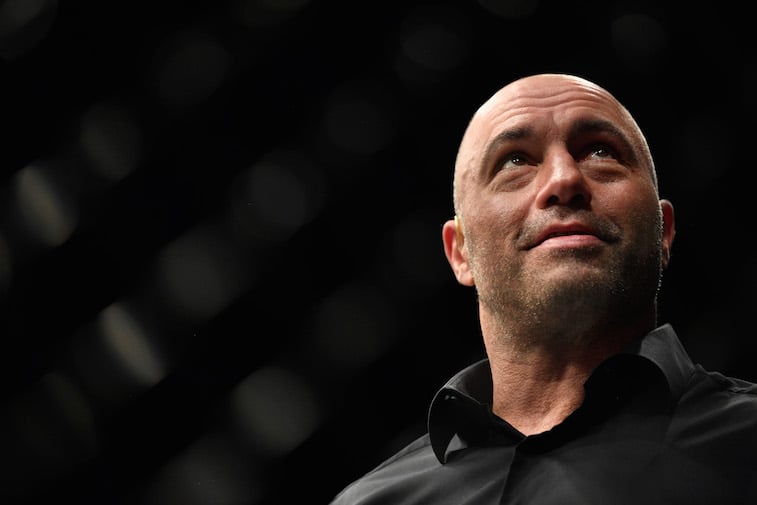 Regular listeners tend to like the show's variety of guests. However, when you've done as many episodes as Rogan does, fans are bound to think some guests are a total flop.
It seems when it comes to the "worst" guest, fans think it's a toss-up. The two guests that fans have agreed were not a hit are Tom DeLonge and Iliza Shlesinger.
Over on Reddit, listeners have shared their opinions on these two guests on a thread called, "The JRE Worst Guests Hall of Shame."
Tom DeLonge is 'obsessed' with UFOs
Tom DeLonge is perhaps best known for being in the '90s punk band Blink-182. Today, he plays with the band Angels & Airwaves.
DeLonge is also the co-founder and chairman of the board of a company called To The Stars Academy. The organization's website describes itself as "a dynamic collaboration between three divisions in entertainment, science, and aerospace."
It's no secret that DeLonge has a long-held belief in aliens and UFOs. In fact, less than one minute into his Joe Rogan Experience podcast, DeLonge admits it's "safe to say" he's "obsessed" with UFOs. DeLonge then quickly sets the record straight and tells Rogan that he doesn't call them, "UFOs." Instead, he refers to them as "advanced aerial threats."
Even though DeLonge's podcast first aired back in October of 2017, the episode still has fans talking. To date, the YouTube video of his podcast has had over 3 million views.
Iliza Shlesinger's brand of feminism hit listeners the wrong way.
Iliza Shlesinger is a stand-up comedian and author of the book, Girl Logic: The Genius and the Absurdity. She also appeared on Joe Rogan back in 2017.
Shlesinger apparently rubbed some listeners the wrong way when she was on the show. Several YouTube viewers commented that they could only make it through a few minutes of her podcast. The YouTube video of her podcast has less than a million views so far.
Some Joe Rogan fans think Shlesinger rambled while she was on the show. Early on in the podcast, she provides a lengthy explanation about why women take so long to decide where to eat when asked by their husbands or boyfriends. Also, some listeners just didn't care for her take on feminism.
Shlesinger's lukewarm appearance on Joe Rogan must have been a one-off. If her upcoming tour dates are any indication, she has fans all around the world. The first half of 2020 will see Shlesinger touring the US, Canada, Hungary, and Ireland. In addition, her book Girl Logic has a solid 4.6 stars on Amazon.
The 'Joe Rogan Experience' is a huge success
Even with a few "bad" guests thrown into the mix, Rogan's podcast is still a success. He reportedly makes around $75,000 per episode. That's not bad pay for getting to chat with some interesting people.
Not only is the podcast a financial success it's also long-running. In fact, Rogan just celebrated the 10th anniversary of his podcast.
Listeners can't wait to see who Rogan has on in the coming year. Maybe he can invite DeLonge and Shlesinger back for another shot.