'This Is Us' Actor Susan Kelechi Watson Is Co-Writing Part 2 of Beth-Centric Episode in Season 6
'This Is Us' star Susan Kelechi Watson will be co-writing an upcoming episode in season 6 of the hit NBC show. The episode will serve as part two of season 3's Beth-centric episode, 'Our Little Island Girl.'
Another writer is being added to the mix for the final season of This Is Us. Susan Kelechi Watson, who plays Beth Pearson, announced that she co-wrote an upcoming episode of This Is Us Season 6. And Watson is not the only actor who is writing scripts for the hit NBC show. Chrissy Metz, who plays Kate Pearson, will write an episode as well.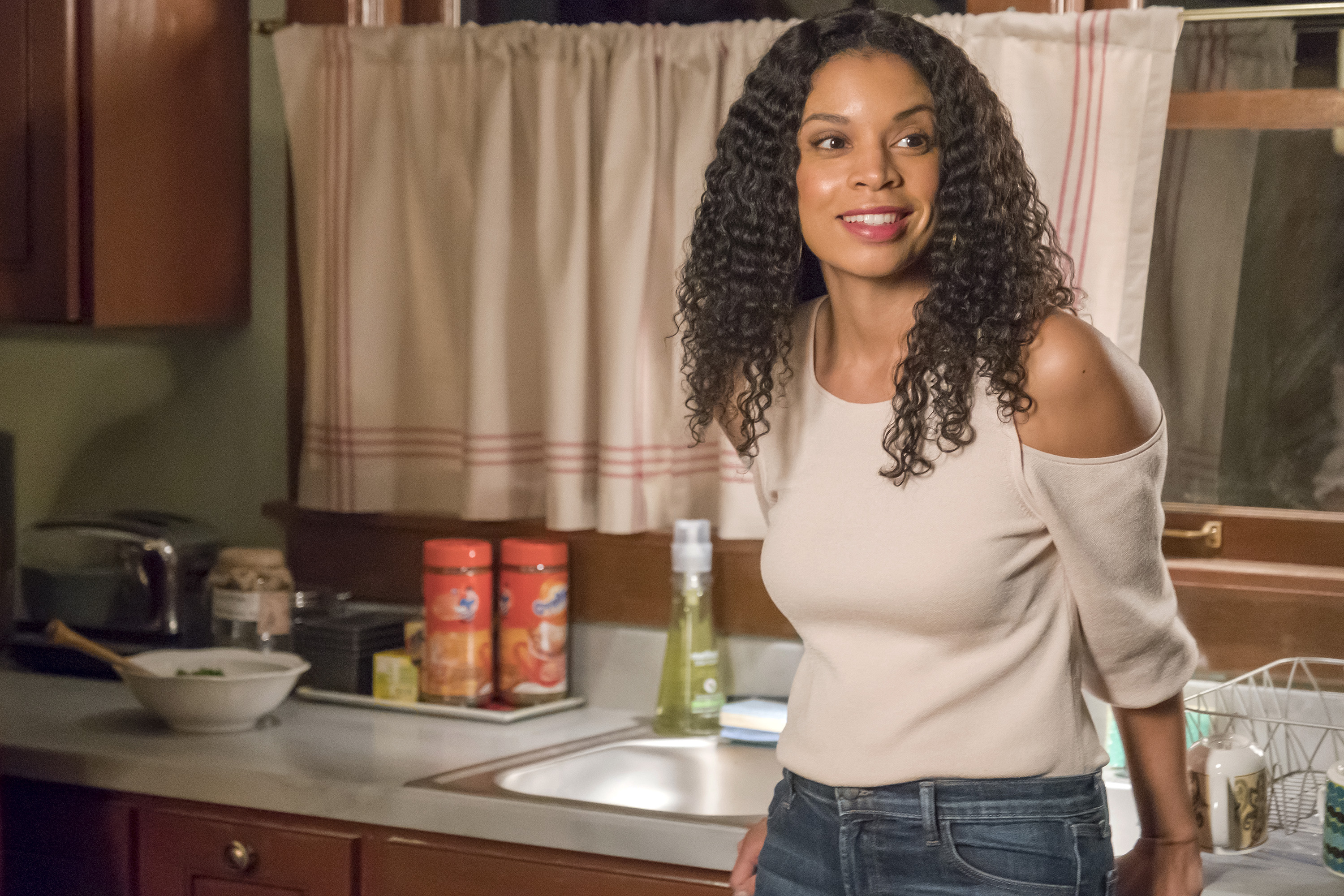 'This Is Us' star Susan Kelechi Watson announces she is co-writing an episode for season 6
On Nov. 4, This Is Us star Susan Kelechi Watson announced on her Instagram that she co-wrote season 6 episode 6 of the series with Eboni Freeman. The episode is titled "Our Little Island Girl: Part Two." As many remember, season 3 featured an episode titled "Our Little Island Girl," written by Freeman, and it was all about Beth. So this upcoming episode will serve as the second part of that season 3 hour.
In Watson's Instagram post, the actor shared the title page of the script and a picture of her with Freeman. Her caption read, "Today baby takes her 1st steps. Episode 606 starts filming today."
Watson continued, "Couldn't have done this without my fabulous co parent [Eboni Freeman] who also wrote Our Little Island Girl part 1. She is Queen. And the biggest shout out to [This Is Us creator] Sir Daniel Fogelman who called me up and said 'I know you wanna write… wanna write this episode?' I meannnn. Dan…no words, only emojis!."
Susan Kelechi Watson's This Is Us co-stars Mandy Moore and Sterling K. Brown shared their excitement for the actor-turned-writer. Moore shared Watson's post on her Instagram story and said, "[Susan Kelechi Brown] is doing the d*** thing. Love this script and so proud to be a tiny part of it!!!" Brown shared a story written about Watson's news on his Twitter and said, "… & she killed it! Way to go [Susan Kelechi Brown]."
What happened in part 1 of 'Our Little Island Girl'?
In This Is Us Season 3 Episode 13, "Our Little Island Girl," Susan Kelechi Watson shined as Beth Pearson. The hour featured flashbacks to Beth growing up and her journey as a dancer. In the present, Beth and her cousin Zoe visited Beth's mother, Carol, after she hurt her hip at work.
The flashbacks showed how passionate Beth was about dance. She attended a prestigious ballet academy and often practiced dancing. Beth's father, Abe, even told her that she danced before she could walk. Unfortunately, Abe, died from lung cancer when Beth was a teenager.
She struggled to keep up with her fellow dancers, and when Beth didn't get a critical showcase solo, Carol stopped paying for her tuition. Carol convinced Beth to attend college and give up dance. That's when she met Randall, and the rest is history.
In the present, Beth confronted her mother about making her quit dance. The two of them have a heart-to-heart talk, where Carol admitted that Abe's death greatly affected her. Carol apologized to Beth for taking dance away from her, and Beth forgave her. In the end, Beth admitted to Randall that she wanted to return to dance as a teacher.
Many fans loved this episode of This Is Us because of Susan Kelechi Watson's performance, and we're sure they'll be excited to see part two in season 6.
Susan Kelechi Watson previews the final season of 'This Is Us'
The upcoming season of This Is Us will be the show's last, and Susan Kelechi Watson warns fans that it's very emotional.
During an interview with People on the 2021 Emmys red carpet, Watson said, "We just started the season, only shot one episode so far. I think that we all have this mentality of like, we're just going to wait until that last episode to really let it sink in. And right now, we're just like, 'Let's just enjoy it! Let's just be here.' You know what I mean? I think that it's going to be emotional."
Fans can see Susan Kelechi Watson in This Is Us Season 6 when it premieres in early 2022.