'This Is Us': Alexandra Breckenridge Was Not the Only 'Virgin River' Star to Appear in the Series
Alexandra Breckenridge isn't the only 'Virgin River' star to juggle filming itineraries with the hit NBC show 'This Is Us.'
It's almost time for the final curtain call of This Is Us, and with it, the many loose ends that creator Dan Fogelman spun along the way. Fans recently learned that Kevin (Justin Hartley) and Sophie (Alexandra Breckenridge) are endgame — just in time for Sophie to lend Kevin support as he moves from Los Angeles to a Pennsylvania cabin to care for his ailing mother, Rebecca (Mandy Moore). 
The Kevin-Sophie storyline almost didn't come to its picture-perfect conclusion because Breckenridge plays the lead, Melinda "Mel" Monroe, in the wildly popular Netflix series Virgin River. However, real-life filming schedules allowed us to see Kevin become mature enough to get the girl. 
Breckenridge isn't the only Virgin River star to juggle filming itineraries with the hit NBC show: Her sometimes-nemesis Doc Mullins (Tim Matheson) also appeared in This Is Us in the past few seasons. 
Alexandra Breckenridge appears sporadically in all 6 seasons of 'This Is Us'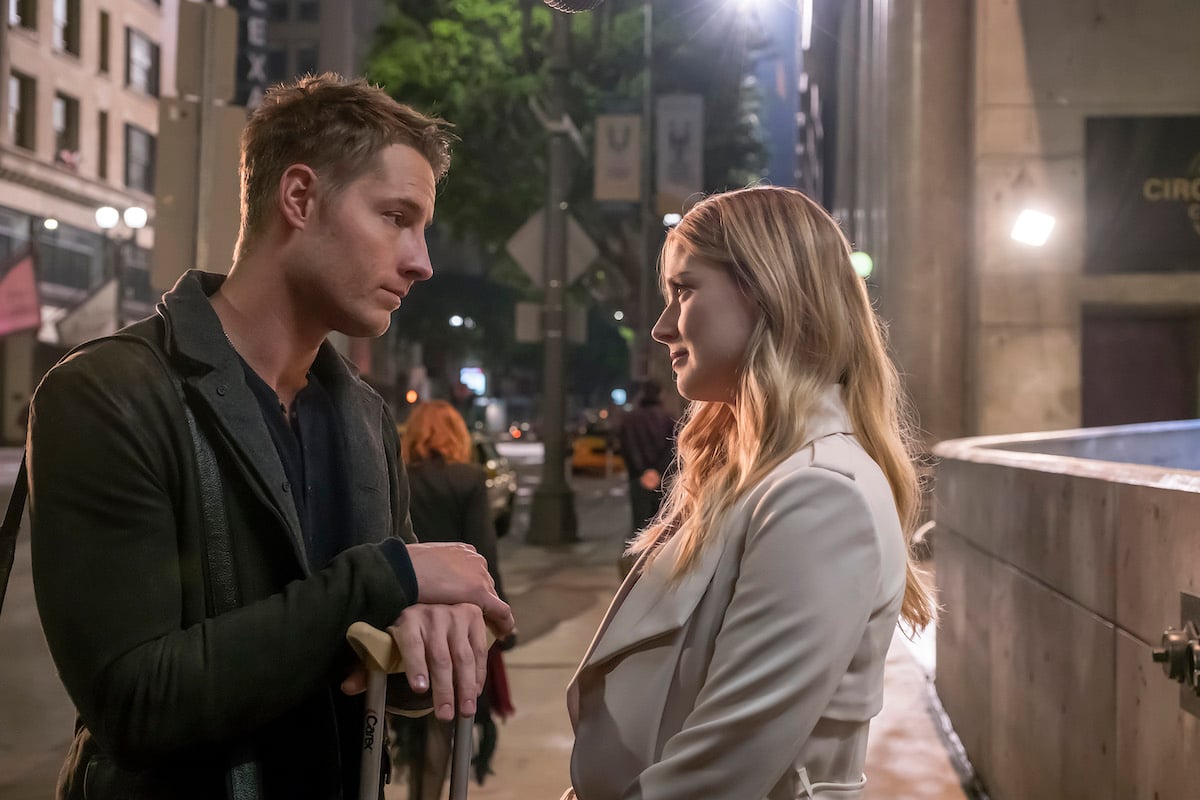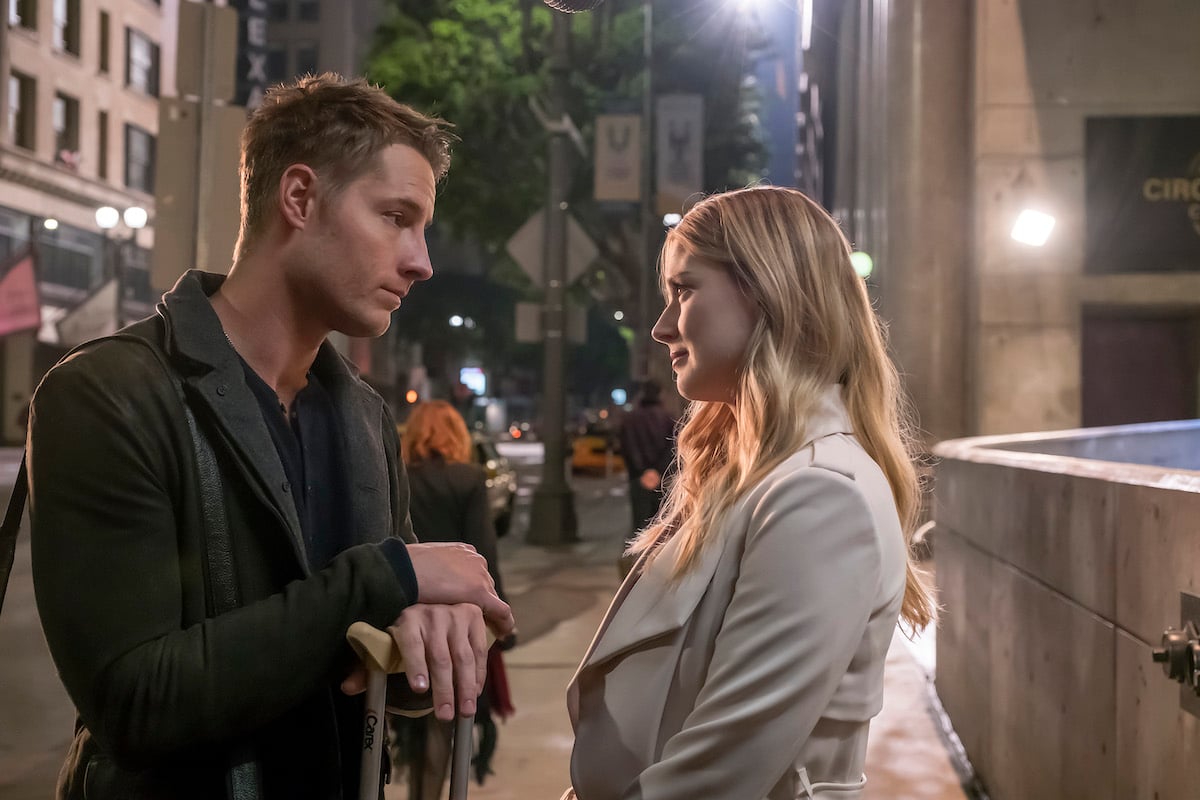 We see many versions of Sophie on This Is Us because she and Kevin meet in their elementary school classroom. Viewers first see Breckenridge as the adult version of Sophie in Season 1's "Three Sentences," when Kevin shows up on his ex's doorstep to declare his love and say he wants her back.
So begins the saga that continues throughout each season of the series, as Kevin starts to find his way and figure out what he wants in life — as a role in his family, career, and love life. 
Breckenridge appears at least once in each season of This Is Us, most recently in Season 6 at Kate and Philip's engagement party and then wedding, where she and Kevin reunite for good.
Whether you're all in on the Kevin-Sophie love story or are skeptical of its plot holes, Breckenridge pulled away from filming Virgin River long enough to put a final stamp on the plot Fogelman envisioned. 
Tim Matheson plays Rebecca's dad in 'This Is Us' starting in Season 4
Actor Tim Matheson also would have needed to juggle multiple filming schedules to appear in Virgin River and This Is Us, though his role as Rebecca Pearson's father, Dave Malone, was smaller than playing Sophie. Matheson portrays the affluent antithesis of Jack Pearson (Milo Ventimiglia) — making his character easy to hate for his efforts to bribe Jack away from dating his daughter in Season 4. 
Matheson appears in only two episodes in Season 4 and then briefly again for one episode in Season 5. We see Jack and Dave eventually come to an uneasy but semi-peaceful relationship in Season 6 during a Thanksgiving episode, when Dave counsels Jack to let Rebecca and her mother Janet (Elizabeth Perkins) duke it out over sugar pie.  
Matheson is known for his roles as Eric "Otter" Stratton in National Lampoon's Animal House and Vice President John Hoynes in The West Wing. Now 74, the actor has perfected the somewhat-lovable-sometimes-hated curmudgeon with recurring roles in Hart of Dixie and now Virgin River. 
Matheson and Breckenridge will appear in 'Virgin River' Season 4 in July
With only one more episode left of This Is Us, we're unlikely to see Matheson back on the screen, though the spirit of his character is alive as Rebecca talks about her father taking her on train rides when he needed to work on Sundays. However, he and Breckenridge will reprise their roles as Doc Mullins and Mel when Virgin River Season 4 premieres on July 20, Netflix says. 
According to TV Line, the streaming giant has ordered at least one more season of the hit show. That means Breckenridge and Matheson might not need to say farewell to their characters anytime soon.