'This Is Us': Alexandra Breckenridge Originally Auditioned for Rebecca
It's a story as old as time — an actor auditions for a particular role on a show, they lose the part to someone else, but the producers liked them enough to bring them back for a different character. And that's what happened during the This Is Us auditions. Alexandra Breckenridge, who went on to play Sophie in This Is Us, initially tried out for another leading role in the series. And although she didn't get the part, the actor still made it on the show.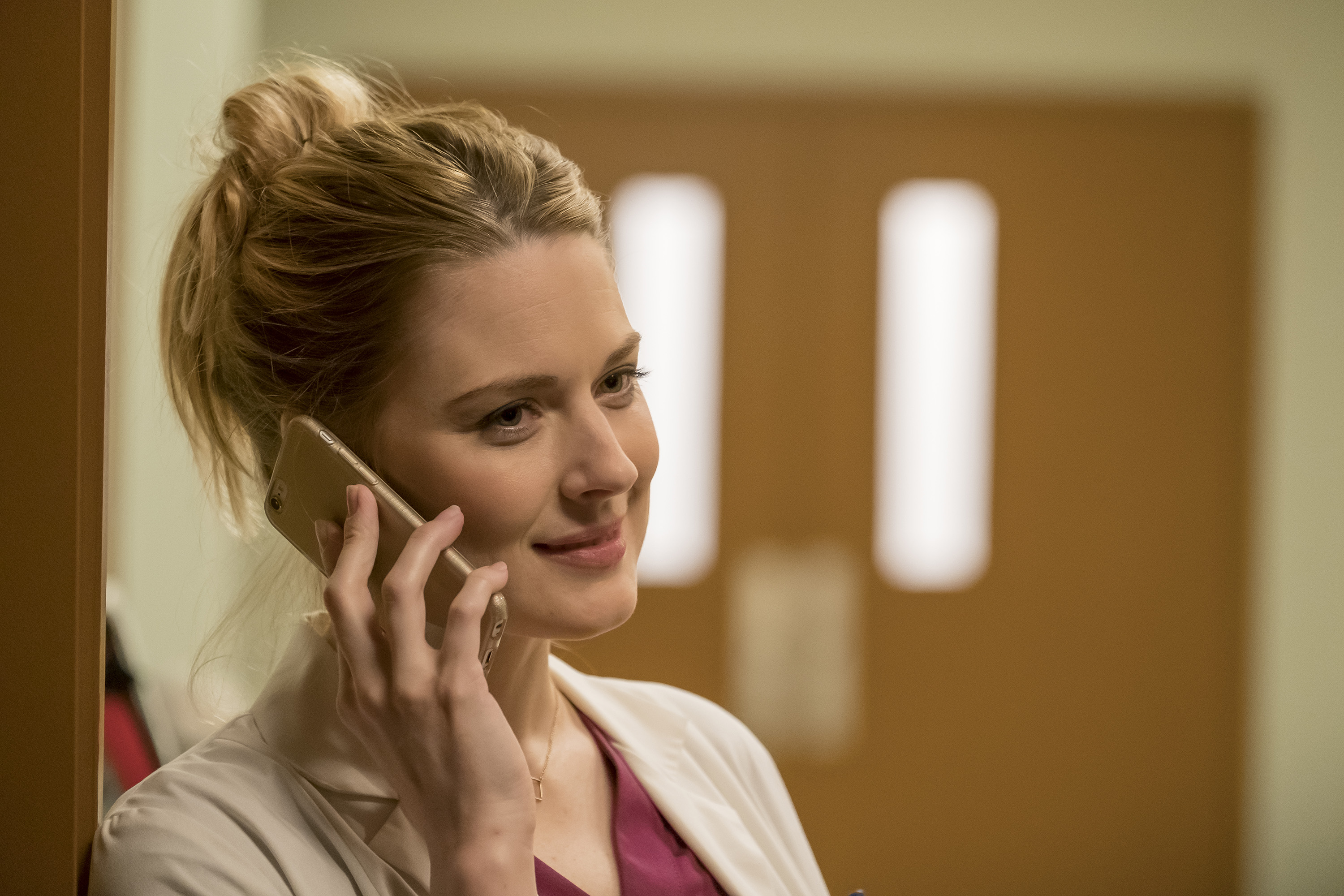 Alexandra Breckenridge played Sophie in 'This Is Us'
This Is Us introduced Alexandra Breckenridge as Sophie in season 1 when the show revealed that Kevin had married and divorced his childhood love before he made it big as an actor.
The two reconnected, but when Kevin became addicted to pain pills and alcohol in season 2, they broke up again. Breckenridge would appear in the series now and then, but it wasn't until the final season that she played a more significant role.
After discovering that Sophie divorced her husband Grant and was single, Kevin made his move at Kate and Phillip's wedding in This Is Us Season 6 Episode 14. Even though it was clear that the two were still in love, Sophie was scared to get back together with her first love. Thankfully, after a pep talk from Rebecca, Sophie took the leap and reconnected with Kevin.
Alexandra Breckenridge continued to appear in the final episodes of This Is Us, and the show revealed that Kevin and Sophie married.
The actor first auditioned for the part of Rebecca
Alexandra Breckenridge spoke with Glamour following the premiere of This Is Us Season 6 Episode 14. And during the interview, the actor shared her audition story.
"No, I didn't [have a chemistry read with Justin Hartley] because, actually, I had tested for the role of Rebecca with Mandy [Moore]," Breckenridge revealed. "It's a little-known fact, but it was me and Mandy and another actress, who I don't remember. We didn't talk to each other [in the audition waiting room]. It was always Milo [as Jack at that point]. I had known Milo from a show we did when I was a teenager."
She continued, "I didn't know Mandy was testing until she walked in the room, and I was like, 'Oh yeah.' I just knew when she walked in, like, this is their show. I don't know why, but sometimes you get a gut feeling. And she got the part. I'd already moved to Georgia, and then I got pregnant that December in 2015."
"By the time they did the pilot, and it got picked up and were filming the first season, they reached back out and said, 'We have a tiny list [of actors that we're considering] for the role of Sophie. Will you put yourself on tape?'" Breckenridge shared. "My son was two months old, so my husband helped me put myself on tape. I think it was November of 2017, and they hired me to play Sophie."
It isn't easy to imagine now, but Alexandra Breckenridge could have played Kevin's mother instead of his wife. Of course, everything turned out perfectly, and the actor was the ideal person to play Sophie.
Alexandra Breckenridge reveals when she found out Kevin and Sophie would end up together
While speaking with Glamour, Alexandra Breckenridge disclosed when she found out that Kevin and Sophie were endgame.
"I knew for a long time," the actor explained. "I had a creative conversation with [creator] Dan Fogelman in season 2 when Kevin and Sophie broke up. Dan said we need Kevin to find himself on his own, become a whole person on his own without this relationship. And so when I left the show, he said, 'I want them to end up together. That's the plan, and if you're available, hopefully, we can do that.'"
Breckenridge added, "But I've done this for a while, and I know that not everything you're told is going to come to fruition. Meaning that, creatively, they might decide to go in a different direction and/or maybe I won't be available. Because as an actress, I always think that this is my last job."
This Is Us is available to stream on Hulu and Peacock.
RELATED: 'This Is Us': Dan Fogelman Knew 'Pretty Early on' Kevin Would End up With Sophie