'This Is Us': Baby Jack Actor Johnny Kincaid Gave 'Breakout Performance' of the Season Say Fans
"This Is Us" viewers applaud three-year-old Johnny Kincaid for his breakout performance as Jack Damon.
This Is Us fans wholeheartedly agree that Johnny Kincaid, who plays baby Jack, gave the season's breakout performance during the season 6 episode, "Saturday in the Park." The episode, which had moments seen from the perspective of Toby and Kate's sight-impaired son (Chris Sullivan and Chrissy Metz), was so moving that it caused an emotional response from viewers on social media.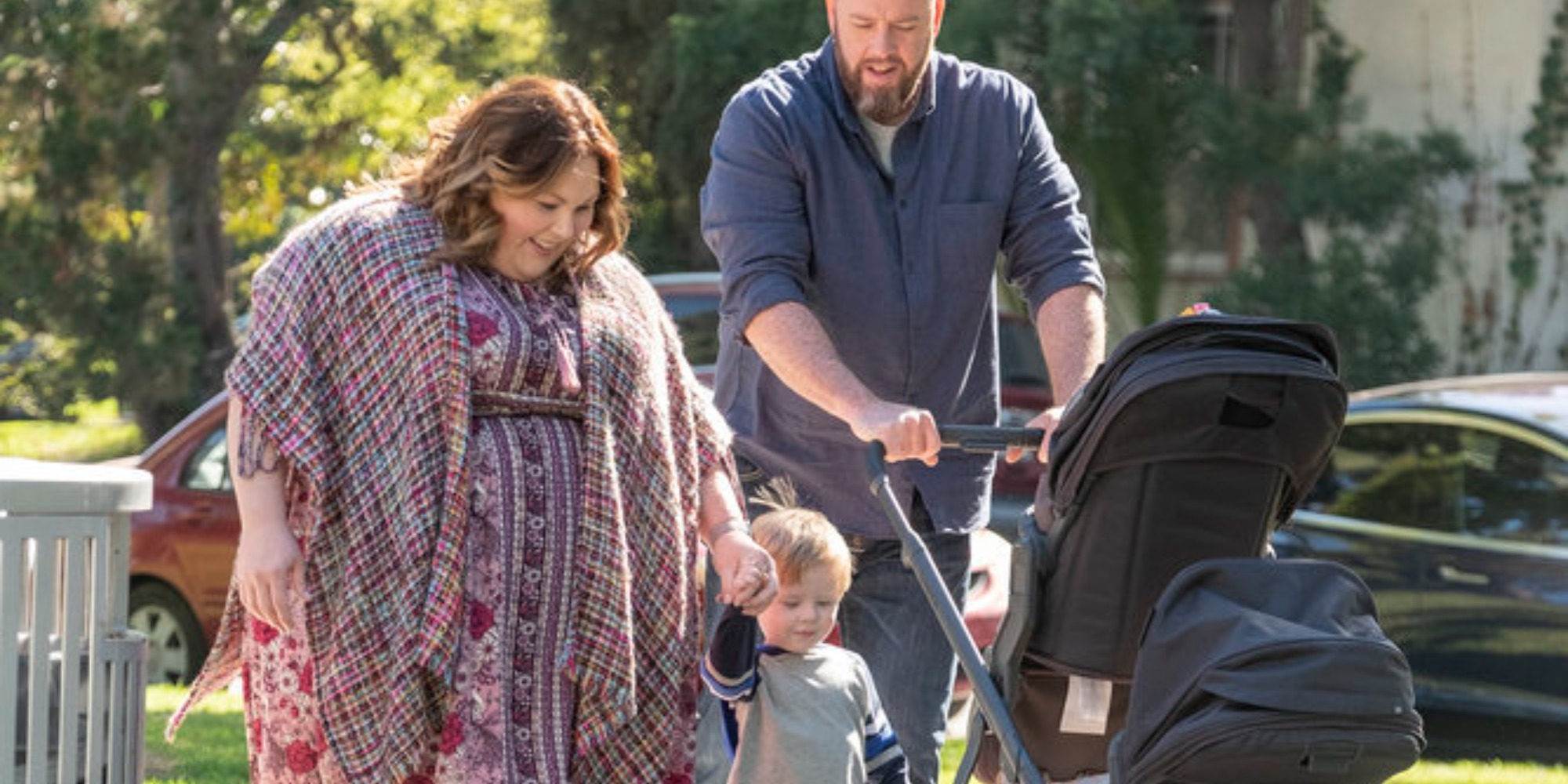 'This Is Us' dove into Toby and Kate's marriage and its effect on baby Jack
Essentially, the season 6 episode of This Is Us dove into the moment when Toby and Kate's marriage hit a breaking point during "Saturday in the Park." The 11th installment of the show's final season explored one day when life imploded for the couple, who had struggled in their marriage for months.
On Saturdays, Toby returned home from his San Francisco job to the family's home in Los Angeles. That was the day of the week the couple took Jack and his sister Hailey to the park and a time when the family united in sharing good times. During those trips, Kate sang a song to the Chicago tune "Saturday in the Park" to assist Jack in navigating the world outside his home. Each step he took mirrored a different motion he would make to arrive safely.
However, the family had plans to celebrate Rebecca (Mandy Moore) and Miguel's (Jon Huertas) anniversary one Saturday, leaving Jack upset he wouldn't be able to spend the day at his favorite place.
A series of unfortunate mishaps in the Damon home allowed Jack to leave the security of the environment his parents created for him, and alone, he left the house and walked to the park. While baby Jack made it there safely, he took a nasty fall down a flight of concrete stairs near the play area. Rebecca realized her grandson had headed to the park and raced to the neighborhood gathering place shortly after his fall, where she found Jack.
'This Is Us' fans agree that Johnny Kincaid gave the 'breakout performance' of the season as Jack
Breakout star of the week. 🏆 pic.twitter.com/o3leUeePem

— This Is Us (@NBCThisisUs) April 6, 2022
In the comments section of a Twitter post shared by the NBC family drama, fans couldn't believe the young actor was able to convey the emotions necessary to deliver a dynamic performance.
Three-year-old Kincaid was diagnosed with albinism as a baby. It subsequently impaired his vision.
The little boy's acting skills appeared to break fans' hearts.
"Oh my goodness. I sobbed. He was incredible! What a phenomenal performance! For someone so young. It was heartbreaking & heartwarming all at the same time! I'm a mum & I just wanted to reach through the screen and give him the biggest cuddle ever! He was adorable and fabulous!" wrote one viewer.
"Seriously, this show finds the absolute most adorable talented children," exclaimed a second fan.
"This sweet little boy hands down stole the show. His mom must be over the moon proud. Emmy nominee! More of him please in future movie and TV projects," penned a third Twitter user.
"Needs to be nominated for Best Performance by an Actor in a Guest Role. He was sensational & the episode doesn't soar as high as it did without him," noted a fourth viewer.
Johnny Kincaid's mother, Marisol was equally proud of her son
In a shared Instagram account with her son, Kincaid's mother, Marisol spoke of how proud she was of his performance during the titular episode.
"Johnny did a lot of work and prep for this episode, and we know you will love it! We are so proud of our little actor, and we think this is just the beginning for him!" she wrote.
At the bottom, she hashtagged the words "albinism," "nystagmus," "inclusion," and "diversity" in support of her son.
This Is Us airs Tuesdays at 9 p.m. EST on NBC.