'This Is Us' Cast Gave Milo Ventimiglia 'Side Eye' When He First Directed Them, 'We Don't Have That Trust Yet'
Milo Ventimiglia has stepped behind the camera a few times now for 'This Is Us,' but when he directed his first episode, the cast was hesitant to trust him.
The This Is Us cast is multi-talented, and many of them stepped behind the camera during the show's six-season run. Milo Ventimiglia was one of the first stars to direct an episode of This Is Us. But, according to him, his co-stars were hesitant to trust him at first.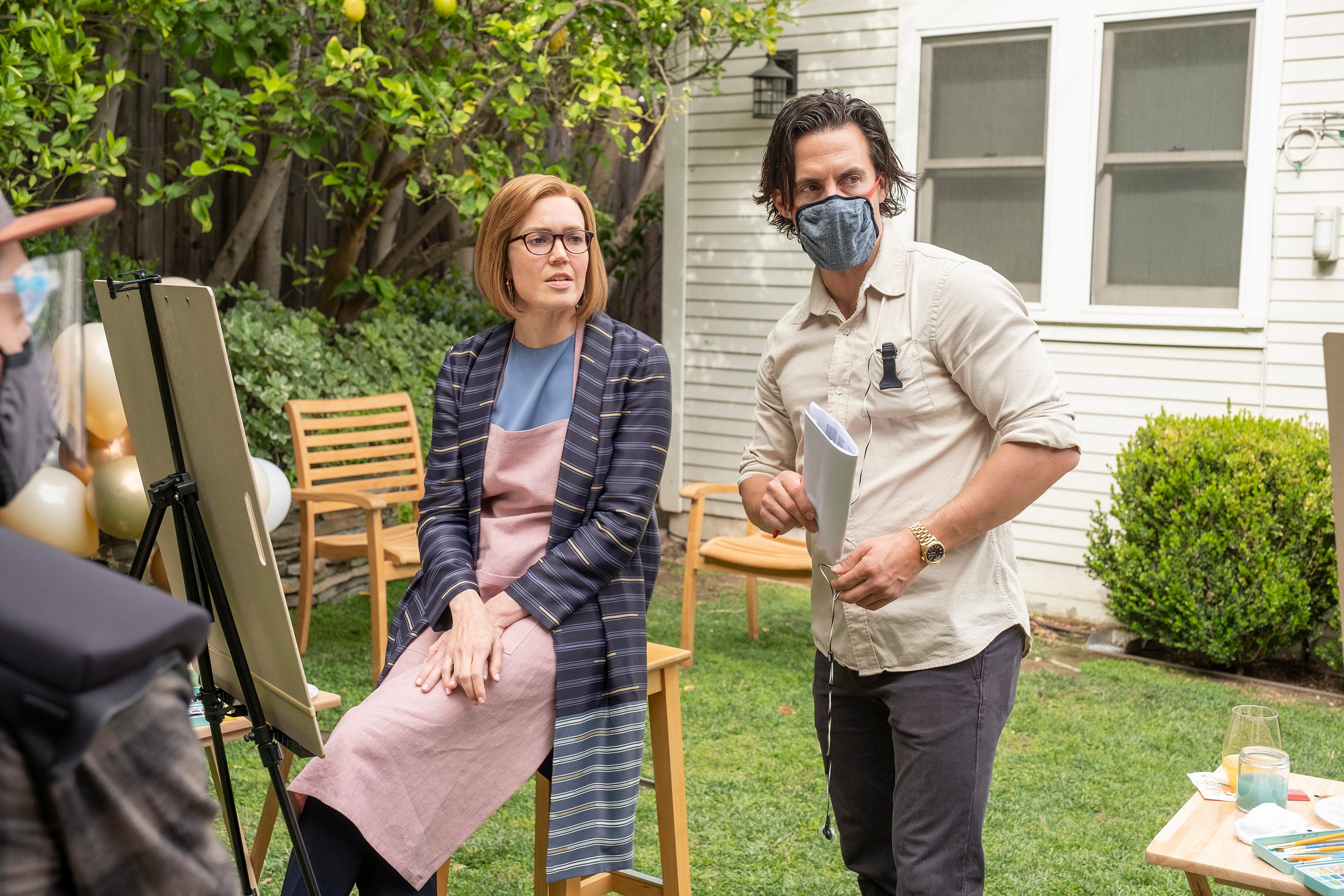 Milo Ventimiglia directed three episodes of 'This Is Us'
Although Milo Ventimiglia is mainly known as Jack Pearson in This Is Us, he's also directed a few significant episodes. He made his This Is Us directorial debut with the fifth episode of season 4, "Storybook Love." He also later directed season 5 episode 15, "Jerry 2.0."
"Storybook Love" kicked off the drama that unfolded between Teen Kate and her boyfriend Mark, which would later tie into her storyline as an adult. And "Jerry 2.0" was the penultimate episode of season 5. It showed the first signs of cold feet between Kevin and Madison before canceling their wedding.
Now, Milo Ventimiglia is ending his time on This Is Us on a high note by directing one more episode. His exact episode is unknown, but we know Ventimiglia is heading either the Kevin or the Randall hour of the upcoming Big Three trilogy.
Mandy Moore has already confirmed that she is directing the Kate hour. And since we know that Justin Hartley is also directing one of the episodes, Ventimiglia is likely helming the Kevin hour. Hartley probably wouldn't step behind the camera for his character's episode. But this is just speculation given the very few pieces of information we know about the trilogy.
The actor reveals that the 'This Is Us' cast didn't trust his directions at first
While appearing on Late Night with Seth Meyers, Milo Ventimiglia described what it was like to direct his This Is Us co-stars.
"It was funny," he shared. "Sometimes, you know, because I don't act with them on a regular basis, I'm not on set with them. So, at first, my direction is met with a little kind of side-eye. Like, kind of looking at me like we don't have that trust yet. I mean, we could knock out a press conference together, no sweat."
Ventimiglia added, "But it's been a pleasure to be creative with the cast. To actually be there, get that front row seat into what they're doing week in and week out. And, I got to say, I mean, they're all so talented, and the words are there, and the crew is well-oiled. The whole process of it is very smooth, especially for, you know, us directors. There's not a whole lot we have to do other than pay attention."
Thankfully, it sounds like the This Is Us cast eventually warmed up to Milo Ventimiglia as a director since he helmed two more episodes after his debut.
Milo Ventimiglia teases what's next for Jack in 'This Is Us' Season 6
This Is Us Season 6 Episode 4 was all about Jack, and Milo Ventimiglia shined from the beginning until the end. But will that be the last time Ventimiglia gets to step into the spotlight as Jack?
Ventimiglia told Variety, "I think Jack is just consistently there no matter what. He's there in the kids' behavior. He's there in the kids' actions, whether they're talking about him or not. There may not be much we're going to learn about Jack, but I think the thing to know is that he's always there. And going toward the end, we saw Jack's end, we'll get to understand where the true Jack's end is when we get there in April."
Fans will just have to tune in to find out what Ventimiglia may be alluding to regarding "Jack's end."
This Is Us Season 6 will return with new episodes on Tuesday, Feb. 22, at 9 p.m. ET on NBC.