'This Is Us' Cast Teases When Kate and Toby's Split Happens
Based on research and clues from the 'This Is Us' cast, we have a good feeling about which episode will feature the breakup between Kate and Toby.
This Is Us fans brace themselves every time Kate and Toby appear onscreen during the final season. Everyone knows that a divorce is imminent between them, but the specific episode where it occurs is unknown. Thankfully, with some light digging into interviews with the This Is Us cast and crew, we believe we know when Kate and Toby might end their marriage.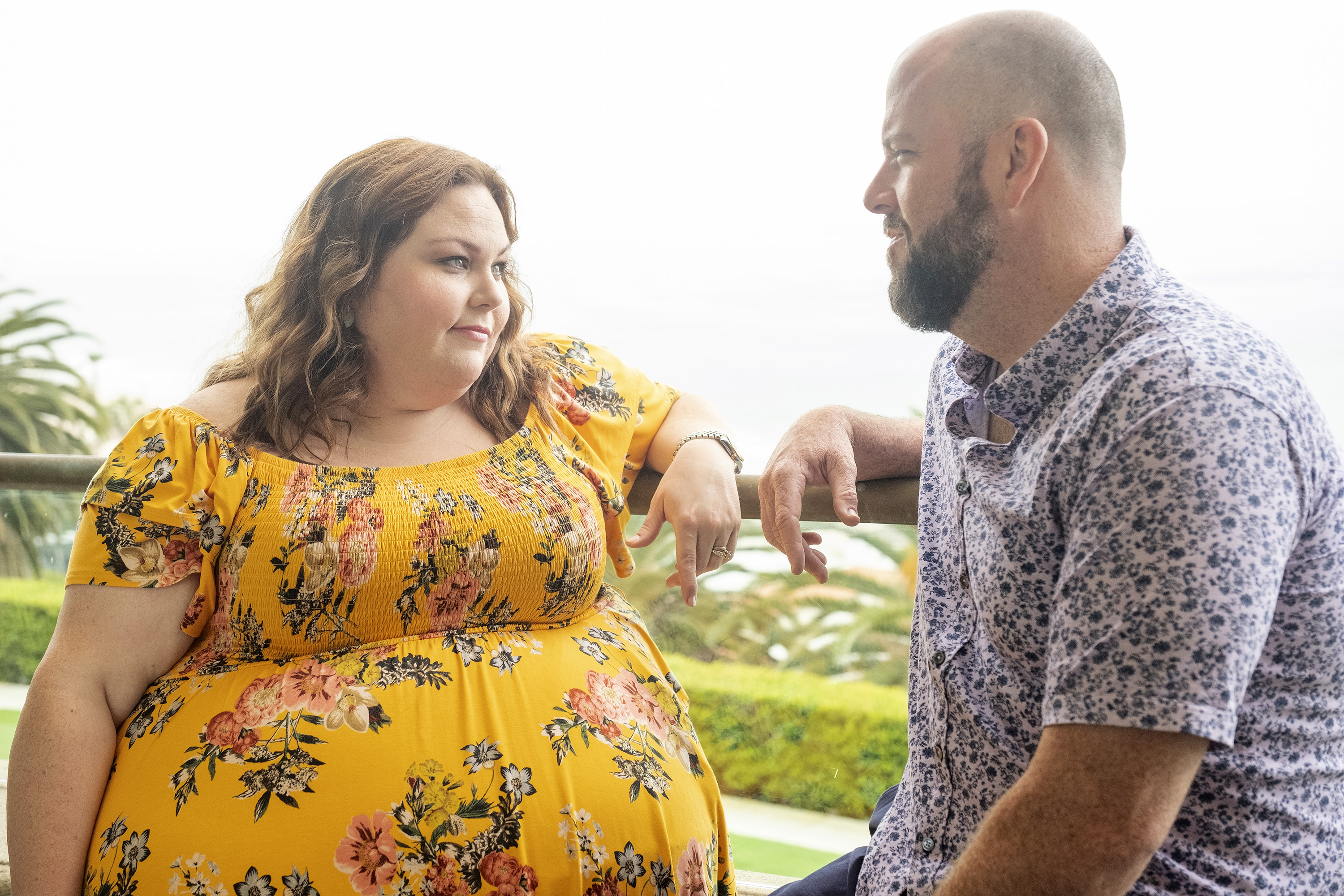 1 'This Is Us' cast member said episode 12 'gutted' her
Thanks to a flash-forward scene with adult Jack and his wife Lucy, fans know that Kate and Toby's marriage will implode on the day of an accident involving the Big Green Egg smoker. Jack has a scar on his forehead from the incident, and it sounds like it was a painful experience, both physically and emotionally.
While speaking with TVLine, This Is Us cast member, Susan Kelechi Watson, teased Kate and Toby's divorce. She said episodes 11 and 12 of This Is Us Season 6 "ruined me … By the end of 12, I was kind of gutted."
Watson added, "I'm the one in the cast who is not the biggest crier, but I'm going to tell you now that [Episode 12 written by Dan Fogelman, Isaac Aptaker, and Elizabeth Berger] hit hard, and it hit different. I know the story of Kate and Toby['s split] is coming, we all know that it's coming, but it hits different when you read it. Beautifully done."
And during the Television Critics Association press tour for This Is Us [via Parade], Sterling K. Brown commented on Kate and Toby's divorce. He teased, "Be wary, be on guard. The s**t they have coming hits different."
It sounds like viewers should expect to see Kate and Toby's breakup in episode 12 of the final season. And according to the This Is Us cast, the hour will be heartwrenching.
'This Is Us' Season 6 Episode 12 is the show's 100th episode
This Is Us will soon reach episode 100, and the monumental hour just so happens to fall on season 6 episode 12. And as mentioned above, This Is Us showrunners Dan Fogelman, Isaac Aptaker, and Elizabeth Berger wrote the episode. So it makes sense that a significant event like the breakup between Kate and Toby would be the subject of the 100th episode.
And although it's not confirmed, TV Time lists the name of episode 12 as "Katoby," which is Kate and Toby's couple name. NBC will air the hour on Tuesday, April 12, at 9 p.m. ET.
Chris Sullivan teased the split between Kate and Toby that will likely occur in episode 12 with Entertainment Weekly.
The This Is Us cast member said, "There's always a turning point, even if there are a thousand small moments that lead to that turning point. The Big Green Egg is a symbol of a day where we arrive at that crossroads. But you can't arrive at that crossroads without taking a thousand single steps. Everything you're seeing now are these steps toward that inevitability."
The 'This Is Us' cast and crew claim episode 9 is a major Kate and Toby episode
Kate and Toby will try to work on their relationship in This Is Us Season 6 Episode 9, the Kate-centric hour of the Big Three trilogy. Chrissy Metz, who co-wrote episode 9, told Entertainment Weekly that it is "going to be a massive turning point for Kate and Toby."
And This Is Us co-producer Laura Kenar teased the hour while speaking with Entertainment Weekly. She said, "Off of Rebecca's speech in [episode 7], Kate is heading to San Francisco with Toby … They get into some deep realizations about their marriage and how they feel about each other. And there's some tough logistic stuff going on in their lives and what they both want out of their lives. So this is kind of the start of definitely seeing those cracks."
Before the This Is Us cast and crew can get to Kate and Toby's split in episode 12, they have to show why the breakup happens. There have been cracks in the couple's foundation all season long. But it sounds like episode 9 will kickstart the beginning of the end of Kate and Toby.
This Is Us Season 6 airs Tuesdays at 9 p.m. ET on NBC.