'This Is Us' Cast Member's Hilarious Response to Dan Fogelman's Tweet Following Heartbreaking Episode
'This Is Us' showrunner Dan Fogelman was likely unprepared for the overwhelming response from fans and his own cast members after the season's 16th episode.
This Is Us creator Dan Fogelman was very worried about viewer response to the May 10 episode "Family Meeting." He took to Twitter to ask his followers, "everyone okay" on the heels of the installment's season 6 debut. However, he likely was not expecting such an overwhelming response to his query, particularly from one cast member who shot back with a hilarious response.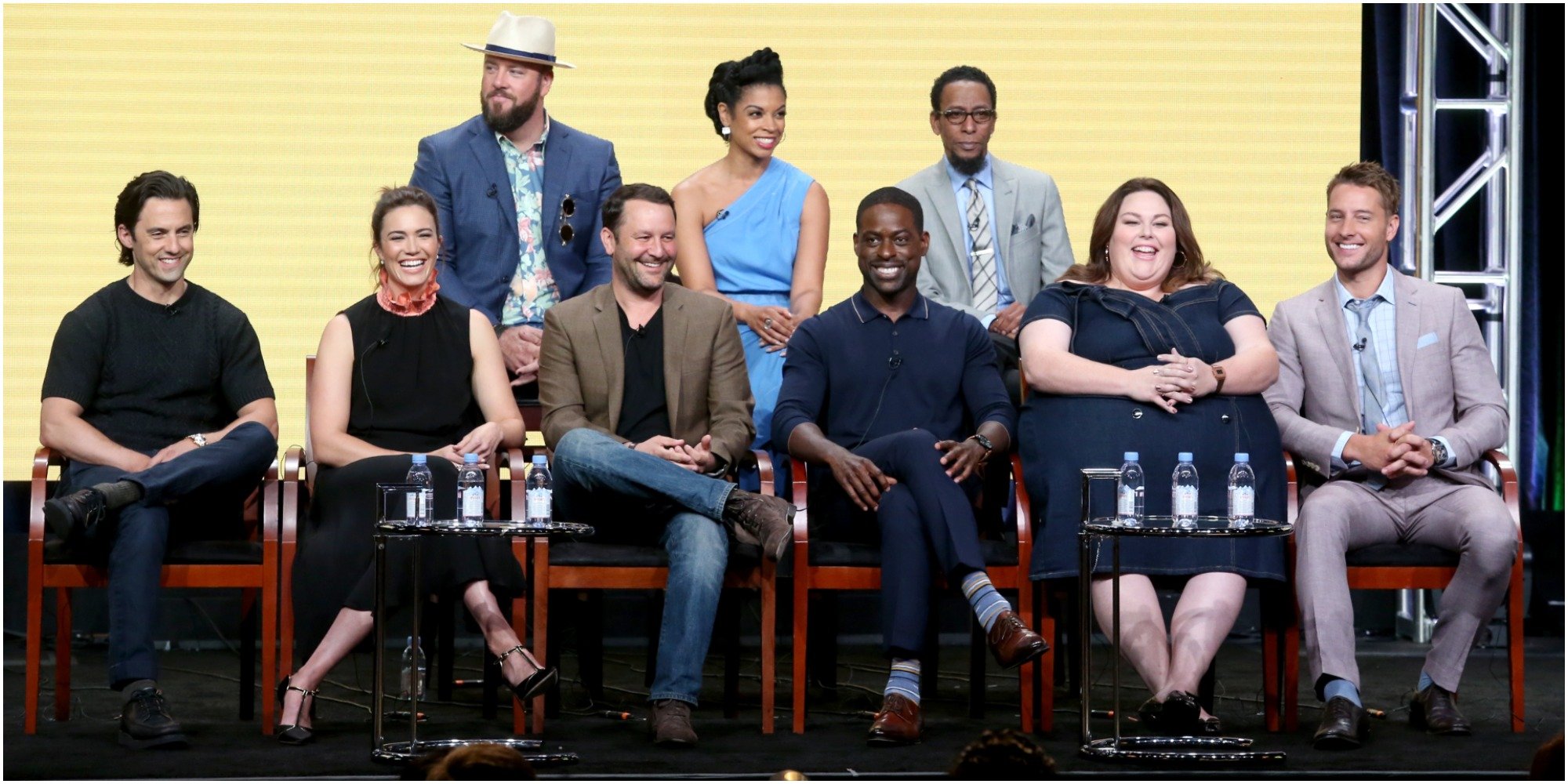 'Family Meeting' spotlighted the complicated Pearson family dynamic
In "Family Meeting," Rebecca's (Mandy Moore) care plan was thrown into a tailspin when her children, Randall (Sterling K. Brown) and Kevin (Justin Hartley), could not agree on what was best for their mother as she battles cognitive decline.
This meeting left daughter Kate (Chrissy Metz), in charge of enforcing Rebecca's wishes, confused about her next steps.
The idea of enforcing Rebecca's plan that she wanted to remain in the home Kevin built for her on their family's property was easier to agree on in theory than to put into practice.
Randall, a Pennsylvania senator, wanted Rebecca to move into his home. However, his duties kept him out of their home three days a week. Added to that was Beth's (Susan Kelechi Watson) work at her dance studio and three grown daughters that needed their attention.
Kate had a full life as a special education teacher and a wife and parent to two children, one with special needs. Her life was on the other side of the United States in California.
Therefore, Kevin came up with a plan to move into the expansive property with his wife Sophie (Alexandra Breckenridge), a nurse, to assist his mother's aide with her care.
Kevin's ex-Madison (Caitlin Thompson), her husband Elijah (Adam Korson), and their children join Kevin and Sophie on the property. Also nearby for help are Nicky (Griffin Dunne) and his wife Edie (Vanessa Bell Calloway).
'This Is Us' creator Dan Fogelman tweeted, 'Everyone okay?'
Everyone okay? #ThisIsUs

— Dan Fogelman (@Dan_Fogelman) May 11, 2022
Dan Fogelman likely knew there would be some strong responses to the storyline. Therefore, after the episode aired, he took to Twitter to share a simple message.
He asked, "Everyone okay?"
However, he was likely not prepared for the many conflicting answers he would receive, particularly from one of his cast members.
Susan Kelechi Watson, who plays Beth Pearson, added a hilarious response.
"No, Dan, they're not … you know what you did," she tweeted.
Fans told Dan Fogelman they 'aren't ready' for 'This Is Us' last two episodes
Following Watson's response, fans shared their thoughts on the remaining two episodes of This Is Us' sixth season.
"The thing about this show is it gets us, all of us. Whether we are caretakers or being taken care of, dealing with anxiety or helping the anxious, divorcing or holding it all together, this is us," wrote one viewer.
"No, not at all. This show is like a good book. The kind that you constantly think about long after it's finished. When the show ends, I come to Twitter, read the other comments, and know that I'm not alone. So many of the show fans do well describing ALL of our feelings!" penned a second fan.
"You know we aren't. The boxed DVD set needs a Kleenex/Puffs bundle, water or sports drink for hydration, a bottle of wine, and paid therapy sessions," tweeted a third This Is Us follower.
"You know we're NOT!!! Breaking our hearts into pieces with each scene, then making us laugh, think, and cry in an infinite loop of emotions. We're not ok, man!!! We love you, but we are not ok," stated a fourth viewer.
This Is Us fans have two more episodes before the curtain falls on the NBC family drama.
"Us" airs on May 24.
This Is Us airs Tuesdays at 9 p.m. EST on NBC.