'This Is Us': Chris Sullivan Reveals He Knew Kate and Toby Weren't Endgame
Kate and Toby's breakup came as a shock to many 'This Is Us' fans, but Chris Sullivan revealed how he knew that the couple wouldn't last.
The This Is Us Season 5 finale shocked fans when the episode revealed that Kate and Toby divorced, and Kate married Phillip five years later. The couple had been through their ups and downs throughout the series, but it wasn't until season 6 that it became clear why they broke up. However, Chris Sullivan, who plays Toby, always had a feeling that his character wouldn't stick around forever.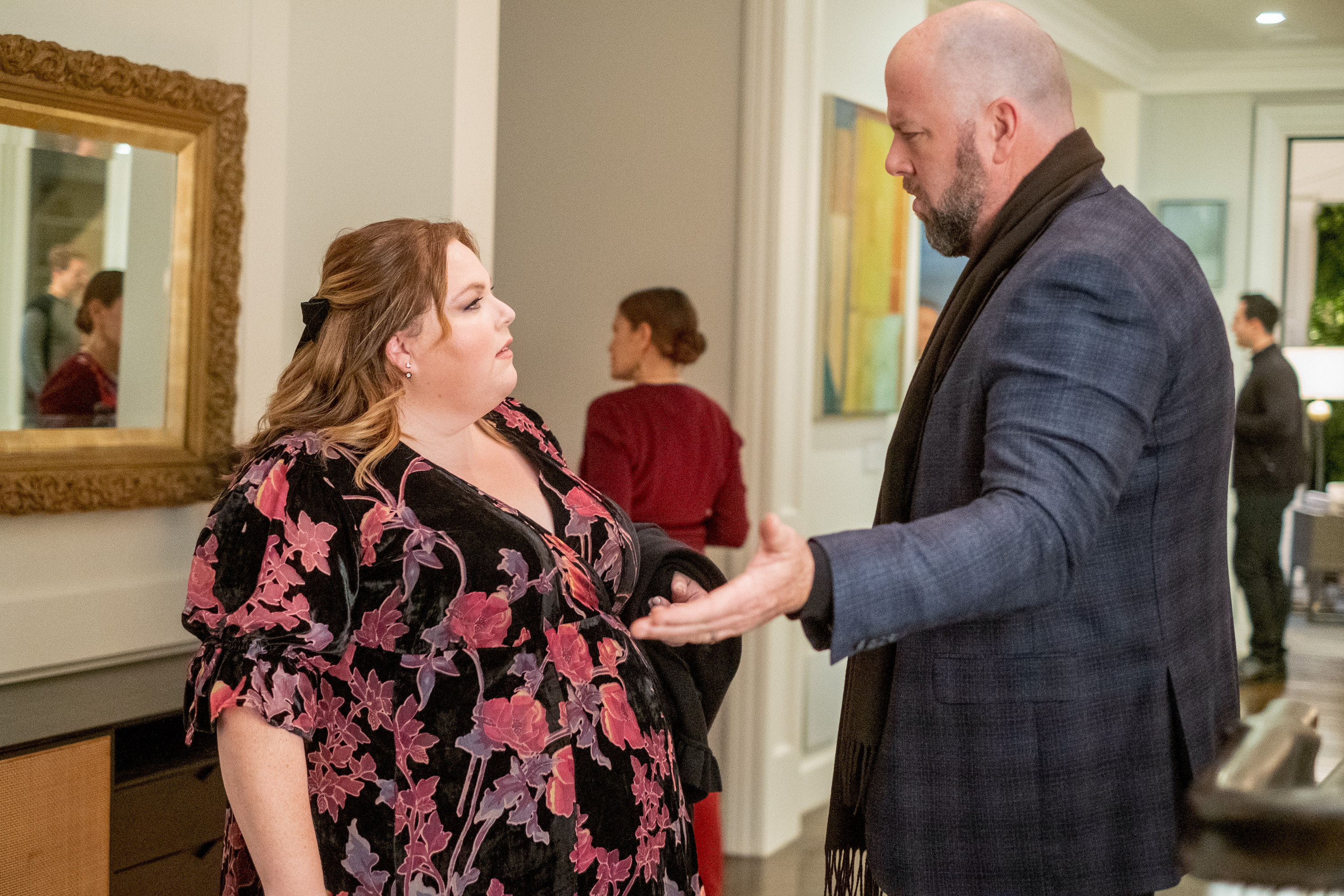 Kate and Toby split in 'This Is Us' Season 6 Episode 12
This Is Us Season 6 slowly built up to Kate and Toby's divorce for 11 episodes, and in episode 12, the couple finally separated. Following Jack's accident, the couple worked hard to fix their marriage. They went to couples therapy, and Toby took a job in Los Angeles. However, their efforts weren't good enough.
After a particularly brutal fight that Jack overheard, Kate decided that it was time for their marriage to end. Sadly, days before they would finalize their divorce, Toby pleaded with Kate not to leave him. But she stood firm in her belief that they would be happier apart. They later signed their divorce papers. And Kate informed her ex-husband that they were meant to find each other, and they were meant to now be apart. Toby disagreed.
An unknown amount of time later, Kate started dating Phillip. And he proposed to Kate with both Toby and their children's support. On the day of Kate and Phillip's wedding, Toby called Kate to tell her that he finally understood what she told him when they finalized their divorce. Many years later, Toby, with his new wife Laura, and Kate and Phillip came together to support adult Jack when he performed at a bar.
Chris Sullivan shared that the 'This Is Us' writers always wanted to give Toby an out
Before the final season of This Is Us, E! News spoke with the cast to discuss the show's end. And Chris Sullivan slyly revealed that he had a feeling Kate and Toby's relationship wouldn't last in the first season.
"Chrissy [Metz] did a bunch of chemistry tests with different Tobys, but she and I never actually met before the first table read," Sullivan shared. "So I'm not sure Toby was always meant to stick around for six seasons. You know, there was a heart attack mid-season. One that I'm sure was built-in in case they wanted to create some drama and lose that character."
Toby had a heart attack in the This Is Us Season 1 mid-season finale. As fans know, he survived, and Toby and Kate later married and had two kids. However, Sullivan always knew that his character wouldn't stick around forever, which means that Kate and Toby weren't endgame.
Chris Sullivan reveals what ultimately broke Kate and Toby in 'This Is Us'
During an interview with Entertainment Weekly, Chris Sullivan spoke about Kate and Toby's split in This Is Us Season 6 Episode 12. And the actor shared his thoughts about why the couple ended their relationship.
"I mean, it is possible for people to love each other and for them to not be a good couple," Sullivan said. "It's possible for people to be a couple and not love each other. The thing with Toby and Kate is, it should be a canary in the coal mine for people to process and treat and navigate their traumas before they get into a relationship. [Laughs]"
He continued, "There's enough stress on a relationship as it is, in a partnership sense. So it is of the utmost importance to come to that relationship as much of a fully formed person as possible. And that means dealing with hard stuff and facing that stuff, instead of dumping it on someone else or expecting somebody else to heal you."
"So I think the two of them had a lot of traumas in their past, and they were kind of unraveling, and they did their best to work on it," Sullivan concluded. "But they're not well-practiced at identifying their emotions and communicating them calmly and clearly, so that's gonna be a problem."
This Is Us Season 6 airs Tuesdays at 9 p.m. ET on NBC.