'This Is Us': Chrissy Metz Almost Sang 1 of Her New Songs During the Finale
If there's one thing that Kate and Rebecca always shared in This Is Us, even when they were at odds, it was music. Both Chrissy Metz and Mandy Moore are singers in real life, and they carried their talents over to This Is Us. And during the series finale, Kate sang a song for her mother at her funeral, even though the audience could barely hear it.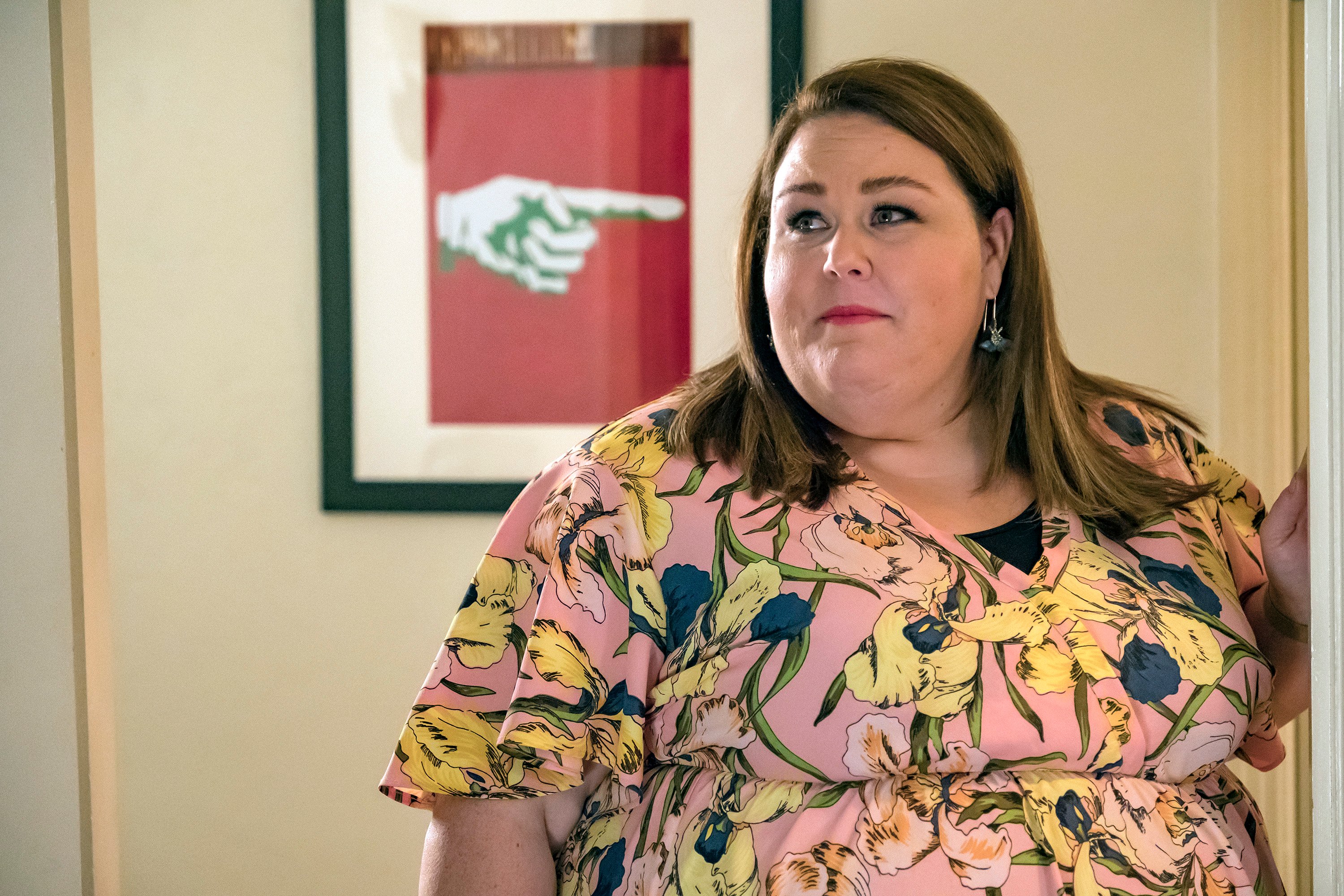 Chrissy Metz sang as Kate at Rebecca's funeral
Rebecca died at the end of This Is Us Season 6 Episode 17, and the Big Three prepared to attend her funeral in the series finale. They each had to prepare something for the service, and while Randall and Kevin gave speeches, Kate had something else in mind. Kate decided to sing a song to commemorate her mother.
Unfortunately, the audience doesn't hear Kevin, Kate, and Randall clearly at Rebecca's funeral. Instead, viewers see it more through a fog as the Pearsons go through the motions of the difficult day. But whereas it's difficult to understand a word that the boys are saying, viewers could hear a few lines from Kate's song.
She performed "Time After Time" by Cyndi Lauper, which Chrissy Metz sang for the first time in This Is Us Season 1. And, as always, there wasn't a dry eye in the house.
Chrissy Metz nearly sang one of her songs from her upcoming album in the 'This Is Us' series finale
Following the premiere of the This Is Us series finale, creator and writer Dan Fogelman spoke with Entertainment Weekly. And he revealed his thought process behind Chrissy Metz singing at Rebecca's funeral.
"Chrissy had not been told I'd be asking her to sing," Fogelman explained. "So I was like, 'Chrissy, can you sing something?' And she's like, 'Do you want me to just sing something?' And I'm like, 'Sing one of your songs from your new album.' She's like, 'I don't think it's appropriate, tonally?' And I was like, 'What about 'Time After Time'? That was a song that was part of your character's origin story with Rebecca.'
He continued, "So that's what she sang. And it actually was beautiful, and everybody was crying and clapping."
Chrissy Metz is close to finishing her debut album. And as she told Showbiz Cheat Sheet during our interview with the star, "I hope to be finishing my album [following the This Is Us finale]. I've been writing some songs while we were wrapping up the show."
It would have been amazing to hear a sneak peek of one of Metz's new songs in This Is Us Season 6 Episode 18. But "Time After Time" is also the perfect representation of Kate and Rebecca's relationship, so we can't complain too much.
What did Sterling K. Brown and Justin Hartley say during Rebecca's funeral?
While speaking with Entertainment Weekly, Dan Fogelman shared what Sterling K. Brown and Justin Hartley said as Randall and Kevin in This Is Us Season 6 Episode 18, in addition to what Chrissy Metz sang as Kate.
"I remember Sterling had written out a lot of stuff because he's Sterling," Fogelman revealed. "And then after a while, we'd get the camera angle, and he'd be in the middle of his stuff, and [director] Ken [Olin] was just yelling out, 'Cut!' And Sterling was like, 'I've got more! I've got more!' [Laughs.] Ken wasn't focusing on the words; he was focusing on how much of the camera movement we needed."
The creator added, "Sterling and Justin were both, if I remember correctly, both trying to make the audience laugh a little bit with whatever they were saying. They were in character, speaking about Rebecca, almost having a competition with who could say the funniest or most shocking thing that would get everybody in the audience to laugh. Because they knew their words weren't getting on camera."
This Is Us is available to stream on Hulu and Peacock.
For more on the entertainment world and exclusive interviews, subscribe to Showbiz Cheat Sheet's YouTube channel.