'This Is Us': Chrissy Metz Says Rebecca's Diagnosis Factors Into Kate and Toby's Divorce
Distance may contribute to Kate and Toby's divorce in 'This Is Us' Season 6, but it won't be the only thing that leads to their separation, according to Chrissy Metz.
The This Is Us writers love to make viewers cry every chance they get. And now that they've endlessly teased Kate and Toby's separation, it's only a matter of time before fans run out of tissues. But, according to Chrissy Metz, the factors that led to Kate and Toby's divorce might be even more heartbreaking than anyone previously thought.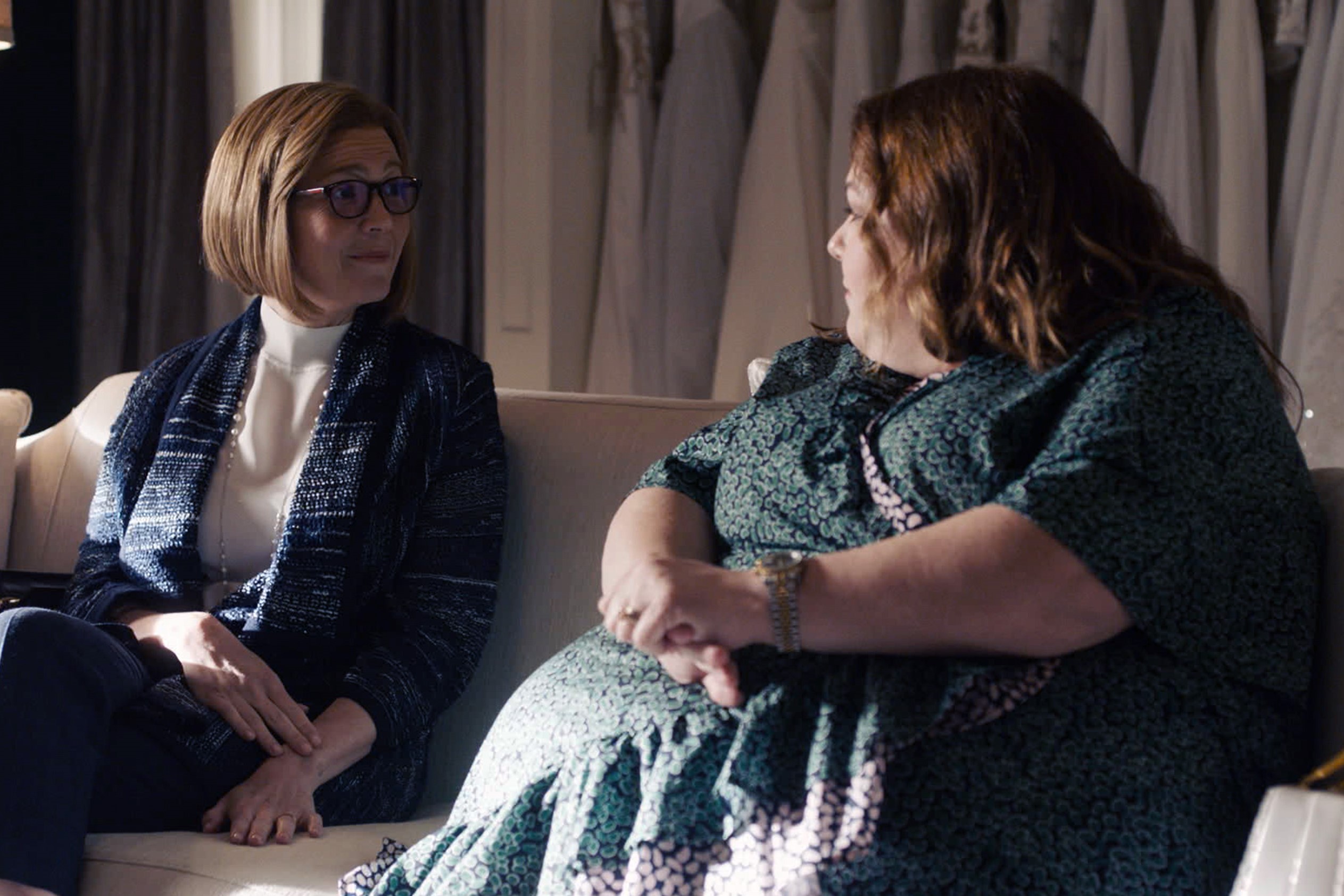 Kate and Toby will divorce before the series ends
It's no secret that Kate and Toby, played by Chrissy Metz and Chris Sullivan, have had their ups and downs throughout This Is Us. And ever since the series showed Toby not wearing his wedding ring in a flash-forward scene, fans have been worried about their relationship status. Then, at the end of the season 5 finale, the audience finally got a concrete answer.
The final episode of season 5 jumped ahead five years to Kate and Phillip's wedding day. The news came as a shock because, as far as fans knew, Kate only thought of Phillip as her jerky boss. Plus, Kate and Toby seemed to be in a good place moments before that scene. Toby accepted a job that would take him to San Francisco multiple days a week, but they were both happy.
Going into This Is Us Season 6, fans were bracing themselves for the falling out between Kate and Toby. And, so far, it seems like distance will play a significant role in their separation. Plus, a mysterious smoker accident is somehow involved. However, Chrissy Metz has promised that Kate and Toby consider many factors before divorcing.
Chrissy Metz teases the couple's separation in 'This Is Us' Season 6
During an interview with HollywoodLife, This Is Us star Chrissy Metz discussed what to expect from Kate and Toby in the final episodes.
"We're definitely going to find out what has happened with that doggone smoker and what it meant to Jack and to Kate and Toby's relationship," the actor shared. "Was that the beginning of the end? Or did something happen? We know something happened. I don't want to give too much away, but we'll definitely find out. We'll have that conclusion."
Metz also teased how Kate and Rebecca's newfound relationship will affect Kate's decision to separate from Toby. She said, "That's a huge regret that Kate has, and I think she'll hold that for a while. [Kate and Rebecca] just were getting really good when she got this diagnosis, and how much time and years and experiences did they miss together because they just weren't always speaking the same language?"
Metz continued, "I think that really catapults Kate to want to spend every single waking moment with her mom in every way that she can and make up for lost time. I think that's why it's really important for her to make the decisions that she's going to ultimately make as it pertains to her relationship with Toby."
So, Kate might have a new perspective on life after connecting with Rebecca and finding out about her Alzheimer's. And in turn, that will factor into the divorce in This Is Us Season 6, according to Chrissy Metz.
Chrissy Metz ponders the notion that Kate has two soulmates in Toby and Phillip in 'This Is Us'
While speaking with HollywoodLife, Chrissy Metz wondered if Toby and Phillip could both serve as Kate's soulmates in This Is Us.
"My personal thoughts and convictions about soulmates is I think you probably could," she disclosed. "I think that you can meet someone who will propel you to your actual soulmate. I think we're all here on this plane of existence to grow, to evolve, to change, and we get to impact each other that way, I think Kate and Toby absolutely did that for each other. They wouldn't be at the places that they were if they weren't together."
Metz added, "I think it really paints this beautiful picture of two people [who] can really appreciate where they came from and how they helped one another, but that didn't mean that they were supposed to be together forever. Depending on what you believe about soulmates, you might be soulmates, but you might not. Maybe you're supposed to last forever. It just sort of depends on what you subscribe to."
This Is Us Season 6 returns with new episodes on Feb. 22 at 9 p.m. ET on NBC.