'This Is Us': Chrissy Metz Teases Kate's 'Not Ideal' Goodbye to Rebecca and How Kate's Story Ends [Exclusive]
Showbiz Cheat Sheet got the privilege to sit down and talk with Chrissy Metz about the final two episodes of This Is Us, which are bound to be highly emotional. During our interview, the actor discussed her character's relationship with Rebecca, the satisfying series finale, and how she wants fans to remember Kate Pearson.
Chrissy Metz previews Kate's final moments with Rebecca in 'This Is Us' Season 6 Episode 17
At the end of This Is Us Season 6 Episode 16, fans saw that the series timeline has arrived at the infamous flash-forward. So the Pearsons will gather at Kevin's house to say goodbye to their matriarch in This Is Us Season 6 Episode 17. And when we asked Chrissy Metz about Kate's farewell to Rebecca, the actor started to get emotional.
"I think it was one of the most difficult scenes to shoot in the whole series," Metz revealed. "But having the context in which she has to say goodbye is … it's not ideal initially. And I think that it's something that could potentially have haunted her."
She added, "I was saying goodbye to not only Rebecca but Mandy [Moore]. And six years of this amazing show. And so it was hard. It was really, really hard. I think that, in the way that it was written, said everything about the relationship that ever needed to be said."
Earlier in the interview, Chrissy Metz also described the development of Kate's relationship with her mother over the past six seasons and how it factors into their goodbye.
"After having the shame and guilt about her dad for so many years, it was really beautiful to see where the relationship evolved into because they both were willing to hear each other," the actor shared. "I think that you could really want something, but you have to put the work. And I think they put the work in into the relationship, and they showed up for each other … The ending of that relationship could not have happened if all of the previous history wasn't there."
The actor discusses Kate and Toby's relationship evolution
One of the biggest This Is Us Season 6 storylines revolved around Kate and Toby's breakup. Their separation was rough to watch, but they came out on the other side stronger than ever. And in episode 16, Kate even called Toby for advice regarding Rebecca's care. The interaction showed that the two were thriving as co-parents and maintained a strong friendship following their divorce.
"First, it was very telling of how loving their relationship really was and how they really valued each other and how they came through something really beautiful to get on the other side, to still have a friendship," Chrissy Metz explained. "Because I think when you really love somebody, you never stop loving them, you know? And they still value each other very much and find each other entertaining or funny."
"[Toby]'s like a home base for her. Who else knows their family the way that Toby does. They speak a shorthand because they've known each other and gone through so much together. But I do think it's really special because it's another way to show people in the world that co-parenting is possible. Being friends with somebody you once loved is possible."
"And it's … how do you want to rise to the occasion?" the actor pondered. "Do you want to hold onto resentments, or do you want to forgive and move forward and live happy lives together but separately in one capacity? So I just love that [Kate and Toby's separation] wasn't so cliche."
Chrissy Metz thinks 'This Is Us' fans will be satisfied with Kate's ending
Of course, we couldn't pass up the chance to ask about the This Is Us series finale during our interview with Chrissy Metz. And while she couldn't tease much about the highly-anticipated hour, the actor shared whether or not the audience would be happy with the way Kate's story ends.
"I think that they will be satisfied," Metz revealed. "You know, I think as humans, we always want more. That's why we binge TV. It's like we want all of it until there's nothing left. And there's something really wonderful about savoring a moment or an episode."
"But I think that there will be a contentment in that there's this ripple effect that our parents have on us and that we impart on our children. And it continues. I think that's all we could ever hope for is that our kids are happier than we were. Their kids are happier than they are. At the core of who the Big Three are … these children are products of their environment. They are happy, and they have come through the pain to find the joy."
"And that's what's really cool is that there's these ebbs and flows in life, in everyone's life, in one day or a week or a year," Chrissy Metz concluded. "There are so many ebbs and flows, and that will never stop. That will continue for as long as we're on the face of the earth. Or anywhere else in the universe. So I think that as much as [fans] would want to see more, I think that and I hope that they will feel a sense of a warm contentment. I hope."
The actor reflects on wrapping the series
During the final minutes of our interview, we asked Chrissy Metz about her final day on the This Is Us set and shooting her last scene alongside Justin Hartley and Sterling K. Brown.
"We ended up wrapping and doing our goodbye speeches at the same time, which was really cool because Milo [Ventimiglia] and Mandy got to have their last scene together and say goodbye together," she shared. "I just sat there with such joy and this bittersweet welling of gratitude, of like, 'Oh, this is so wonderful.' I wish it wasn't ending, but it's OK that it's ending because it never really ends. Right?"
"Our friendship will remain, and the experience that we had will continue to shape us, and everything that we do moving forward, just like the show will do for the audience. And so, I just was looking at [Hartley and Brown] with such love and gratitude because I learned so much from both of them and from everybody on the set."
"I was just like, 'I love you guys,'" Metz continued. "And my heart is swelling … I felt like a crazy person. I was really high, really low. And then [I had] to come back to the scene. But I really wouldn't want it any other way."
Chrissy Metz shares her hopes for Kate's legacy
So how does Chrissy Metz want fans to remember Kate Pearson? She concluded, "I think courage, her bravery, and resilience. It's really easy to go through hard stuff and to be knocked down and to stay down. Because it's hard to get back up."
"That's why I think people love Kate so much because they see themselves in her that like, 'OK, I didn't have the first pregnancy the way I wanted it, and I had a miscarriage, or I had a baby, and I wanted everything to be perfect. Or I want to adopt, and I hope that that would make my relationship stronger or had a better relationship with my mom or my brothers. Or I could understand my food issues and behaviors more.'"
"But all of those things can be true, but it also can mean that you can find happiness through all that. But you can get up, and you continue to just keep trudging. I think that's the hardest part with anything that we do in life is just getting back up and trying one more time. And that's where I think the most growth comes. And the most joy is when you can look back at something just like with [This Is Us Season 6 Episode 9] 'The Hill.'"
"That was obviously a physical manifestation of what [Kate]'s overcome and where she got to. But it was so much more. We have all had our own hills and our own battles. And we're capable of conquering them if we just put one foot in front of the other."
Chrissy Metz added, "Sometimes it can feel insurmountable, and you're like, 'No, not going to start. I'm never going to finish this book. I'm never going to write my first screenplay, I'm never going to run this mile. How could I do a 5K?' And I think that that's why people love Kate so much, is that she does life imperfectly. And we all do because we're just humans."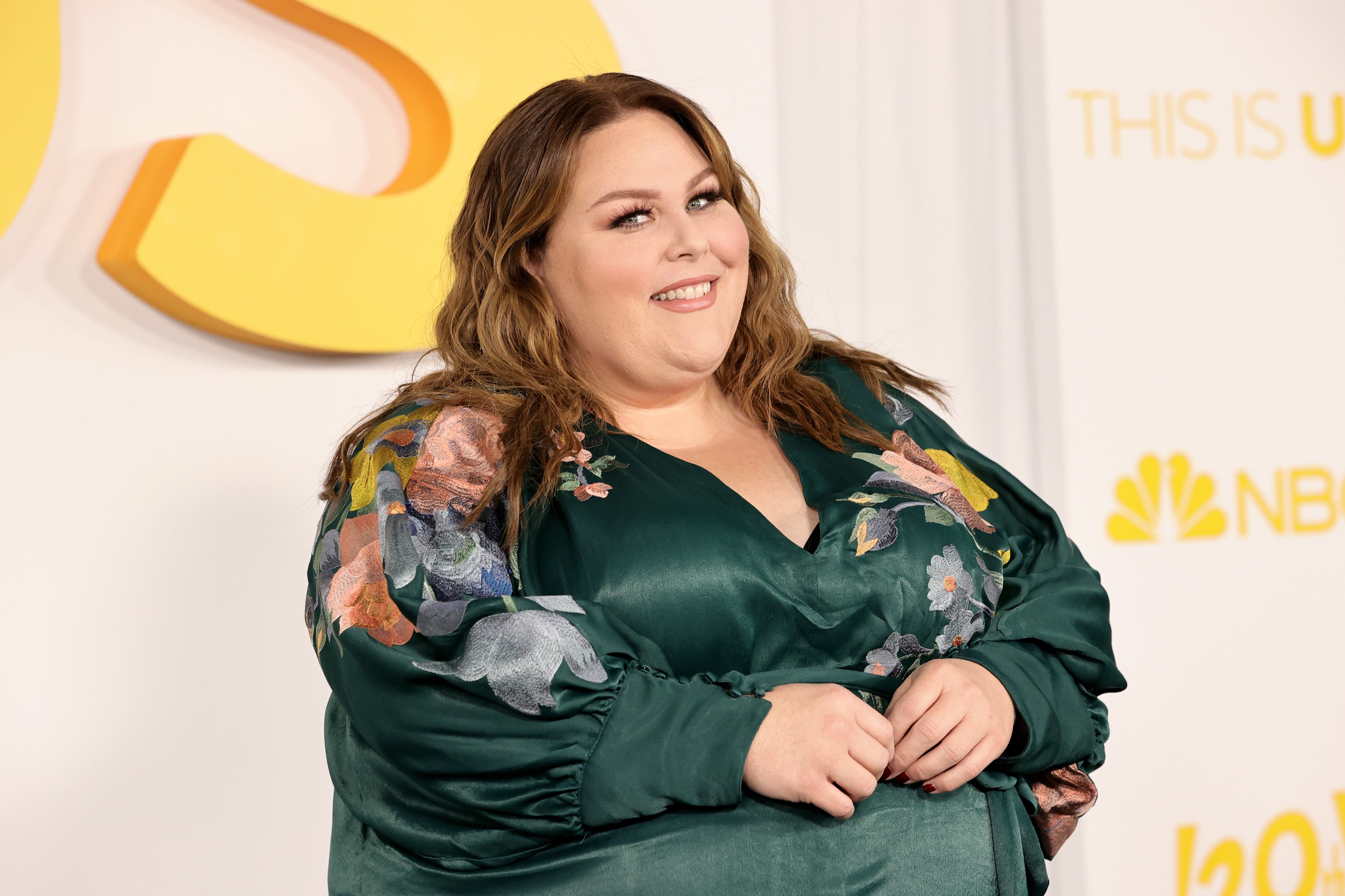 This Is Us Season 6 Episode 17, "The Train," airs Tuesday, May 17, at 9 p.m. ET on NBC. And the This Is Us series finale, "Us," airs Tuesday, May 24.
RELATED: 'This Is Us' Producers Wanted a 'Vague' Season 6 Timeline