'This Is Us' Fans Debate Rebecca Pearson's Last Words in 'The Train'
Viewers of NBC's 'This Is Us' debated Rebecca Pearson's last word in the penultimate episode of the series.
The penultimate episode of This Is Us, titled "The Train," will reportedly feature Pearson matriarch Rebecca's (Mandy Moore) last moments on earth. As her family members gather by her bedside to say their goodbyes, Rebecca may have something to say to her clan. Fans took to social media to debate over what the character's last words might be.
Are you ready for what Chrissy Metz (Kate) claimed is one of the "most beautiful episodes of any television show anybody will ever watch?"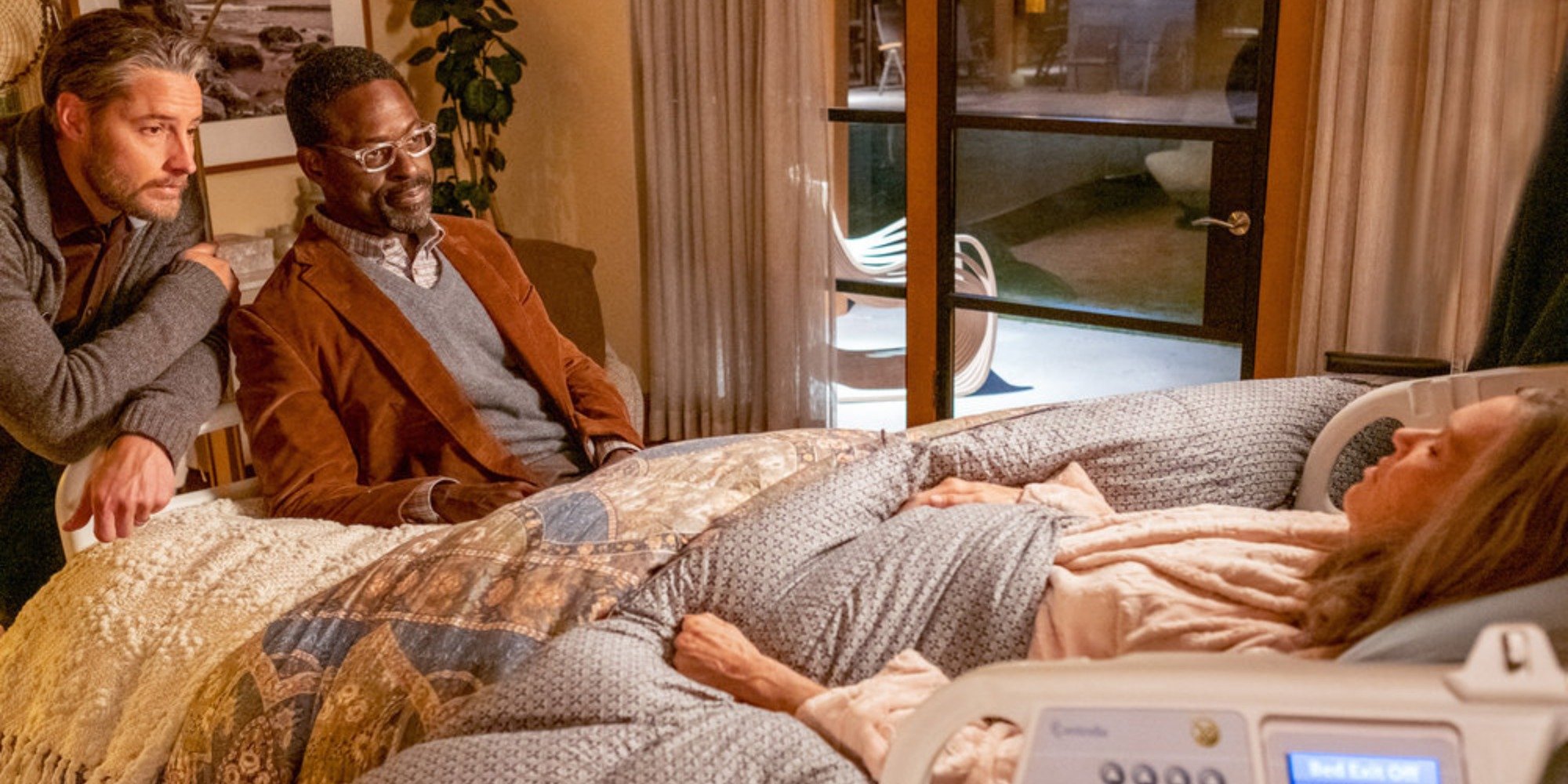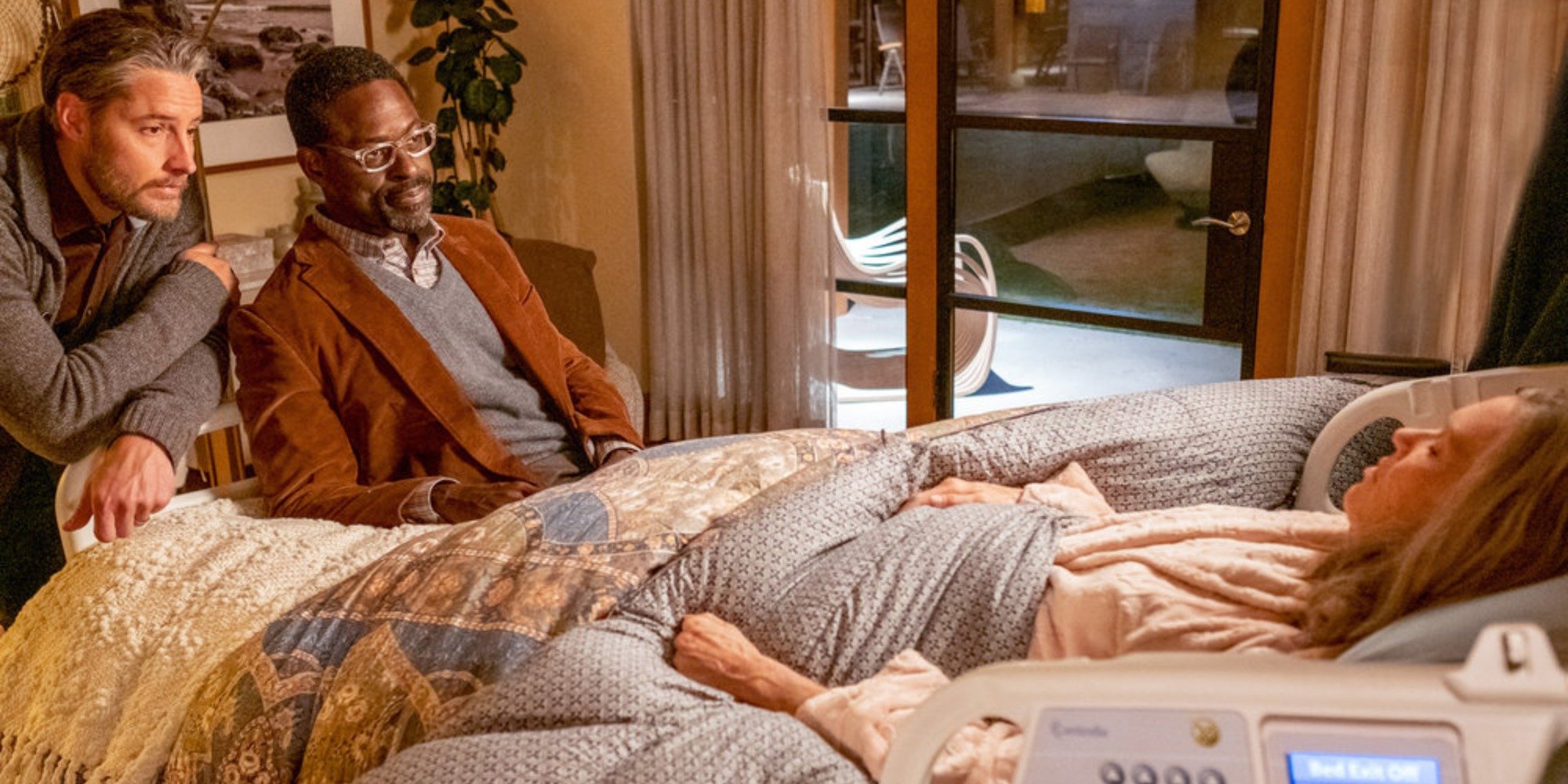 Chrissy Metz spoke openly about what she hopes fans take away from 'The Train'
In an interview with People Magazine, Metz revealed some details regarding the second to last episode of This Is Us.
The actor said, "I think it is one of the most beautiful episodes of any television show anybody will ever watch, especially culminating six years of this beautiful journey. I'm getting emotional talking about it."
Metz spoke of how This Is Us showrunner, creator, and producer Dan Fogelman orchestrated what would take place.
"It is so cool, beautiful, fulfilling, and progressive," she shared, saying the installment is "exceptional."
"I remember reading it, and Bradley, my boyfriend, was like, 'Are you OK? Can you breathe?' And I'm like, 'Not really.' So without giving too much away, I think it's exceptional," Metz concluded.
'This Is Us' viewers shared their opinions on Rebecca's last words
Fans debated the matriarch's final message in a Reddit post titled, "what do you think Rebecca's last words will be?"
Viewer response was as varied as the many storylines This Is Us has explored throughout six years on the peacock network.
"Since Jack's last word was 'Bec,' I wouldn't be surprised if they have hers be 'Jack,'" wrote one viewer.
"Guys, it's going to be Bug. Kate will have gotten there just in time," claimed a second fan, who attempted to explain why Kate wasn't with the rest of the family in a teaser trailer.
"One of the kids will place a family photo in her hands. She'll glance down at it, and they will ask, 'Mom, do you know who that is?' and she will close her eyes, smile, and say, 'this is us,'" deduced a third fan.
But, a fourth fan had a different take on Rebecca's ending.
"I do think the caboose will be in the episode, and she'll cross with many dead characters on her way to die." penned a fourth viewer.
Rebecca referenced the train car in the first episode of season 6. As her cognitive decline began to worsen, Rebecca couldn't remember the name of the last train car.
"I'm half hoping the episode shows her walking through the train. She gets to the caboose and sits with Jack and Miguel. She's in the middle," penned a fourth viewer.
Chrissy Metz said it was 'brilliant' how the series depicted the circle of life
Metz believes that these beautiful and challenging moments in the circle of life have been depicted in a "brilliant" manner by This Is Us.
The actor remarked that the scenes with older Rebecca are "bittersweet."
"Our parents teach us, through the way that they care for us, how eventually to care for them — if we're lucky enough," she explained.
"It's just so beautiful to see that as much as we needed our parents, they need us as they age. There's something so tender and human and real about that," the actor mused.
Metz says that these moments are teachable, and she is very proud of how This Is Us has brought so many important topics to the surface.
She is hopeful that if people are willing and ready to have these tough conversations, the show will have a small part in changing someone's life.
This Is Us airs Tuesdays at 9 p.m. EST on NBC.