'This Is Us' Fans Freak Out Over 'Gilmore Girls' Easter Egg in Kevin and Sophie Reunion Episode
'This Is Us' fans found a 'Gilmore Girls' Easter Egg in a recent episode. What theme tied the two shows together?
Some eagle-eyed This Is Us fans are freaking out over a Gilmore Girls Easter Egg in the series 14th episode, "The Night Before the Wedding." No, the clue has nothing to do with This Is Us star Milo Ventimiglia, who played Jess Mariano in the family drama. However, there does appear to be a connection. A titular romantic moment between Kevin and Sophie mirrored a similar event in the WB series.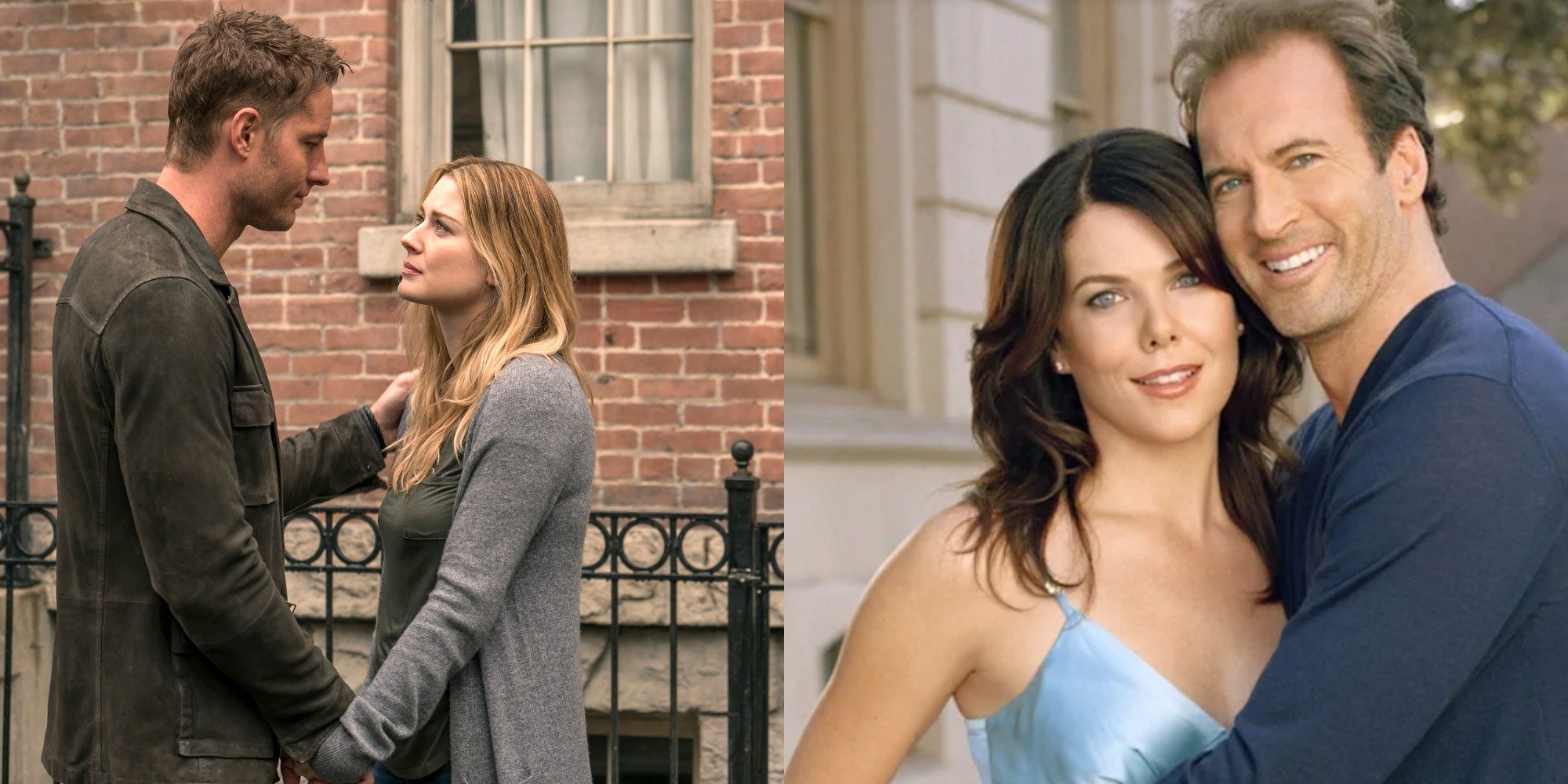 What happened between Kevin and Sophie during 'The Night Before the Wedding?'
Kevin and Sophie's (Justin Hartley and Alexandra Breckenridge) relationship came full circle during his sister Kate's (Chrissy Metz) wedding to Phillip (Chris Geere).
As a child, Kevin fell for Sophie from the start. Their love affair began on her first day at school when a young Kevin sat at his desk and wrote out Valentine's Day cards for the girls in his class. He asked Sophie to be his valentine, and she said yes.
After dating throughout high school, the couple eloped and moved to California so Kevin could pursue an acting career. However, Kevin ruined their trust when he cheated on his young wife, causing Sophie to leave him. Years later, the couple reunited once again. However, their affair was short-lived.
Sophie moved on with Grant, and Kevin almost married Madison, the mother of his twins Franny and Nicky. However, neither gave up on the other.
It took reuniting at Kate's wedding to see how much love each still had for the other.
Kevin still carried the valentine he gave her 40 years earlier in his wallet as proof of their forever connection.
The 'Gilmore Girls' easter egg viewers found on 'This Is Us'
The characters of Luke and Lorelai (Scott Patterson and Lauren Graham) were Gilmore Girls' power couple.
Lorelai wrote a creative and funny horoscope for Luke when they first met.
She claimed he would "meet an annoying woman" and he should pour her some coffee.
In a titular episode that displayed his deep love for Lorelai, Luke said, "she told me to hold on to that horoscope, put it in my wallet, and carry it around with me, and one day it would bring me luck."
Luke admitted he had the note for eight years during their first actual date.
Subsequently, Lorelai was stunned to realize how much Luke always loved her.
'This Is Us' fans freaked out over the comparison
Put this in a museum.

📷: @justinhartley @alexandrabreck1 pic.twitter.com/ABXWd0MQ9N

— This Is Us (@NBCThisisUs) April 28, 2022
After realizing the comparison in the storylines, fans believed This Is Us writers carefully placed the scene in the episode to tie the two shows together as they shared the same star.
In a Reddit thread titled "Valentine's Card idea stole from Gilmore Girls?" fans tied the two shows together.
"Considering Kevin is Jack Pearson's son, and Milo plays Lukes's nephew, it must run in the family!" joked one viewer.
"The writers stole the idea because they knew shippers would eat it up just like they did on Gilmore Girls, and they were right!" claimed a second fan.
"To be honest, I've watched through Gilmore Girls at least 15 times, and I didn't even think of that Luke and Lorelai moment when Kevin pulled out the card. I'd say it's likely a coincidence rather than stolen," deduced a third Reddit user.
"I think it's just a theme among TV dudes who are pining for girls to keep mementos from their past," quipped a fourth viewer.
This Is Us airs Tuesdays at 9 p.m. EST on NBC.