'This Is Us' Fans Frustrated Over 'Pointless' Kevin and Madison Storyline
This Is Us continues to explore the storyline between Kevin and Madison (Justin Hartley and Caitlin Thompson), who recently moved to yet another stage in thier relationship. The former couple, who are parents to twins Franny and Nicky, revealed they would remain close despite the many personal changes both have experienced over the past season. However, they would not reunite as a romantic couple. Fans shared their frustration over what they felt was a "pointless" storyline between the duo that did not end in a manner they would have liked.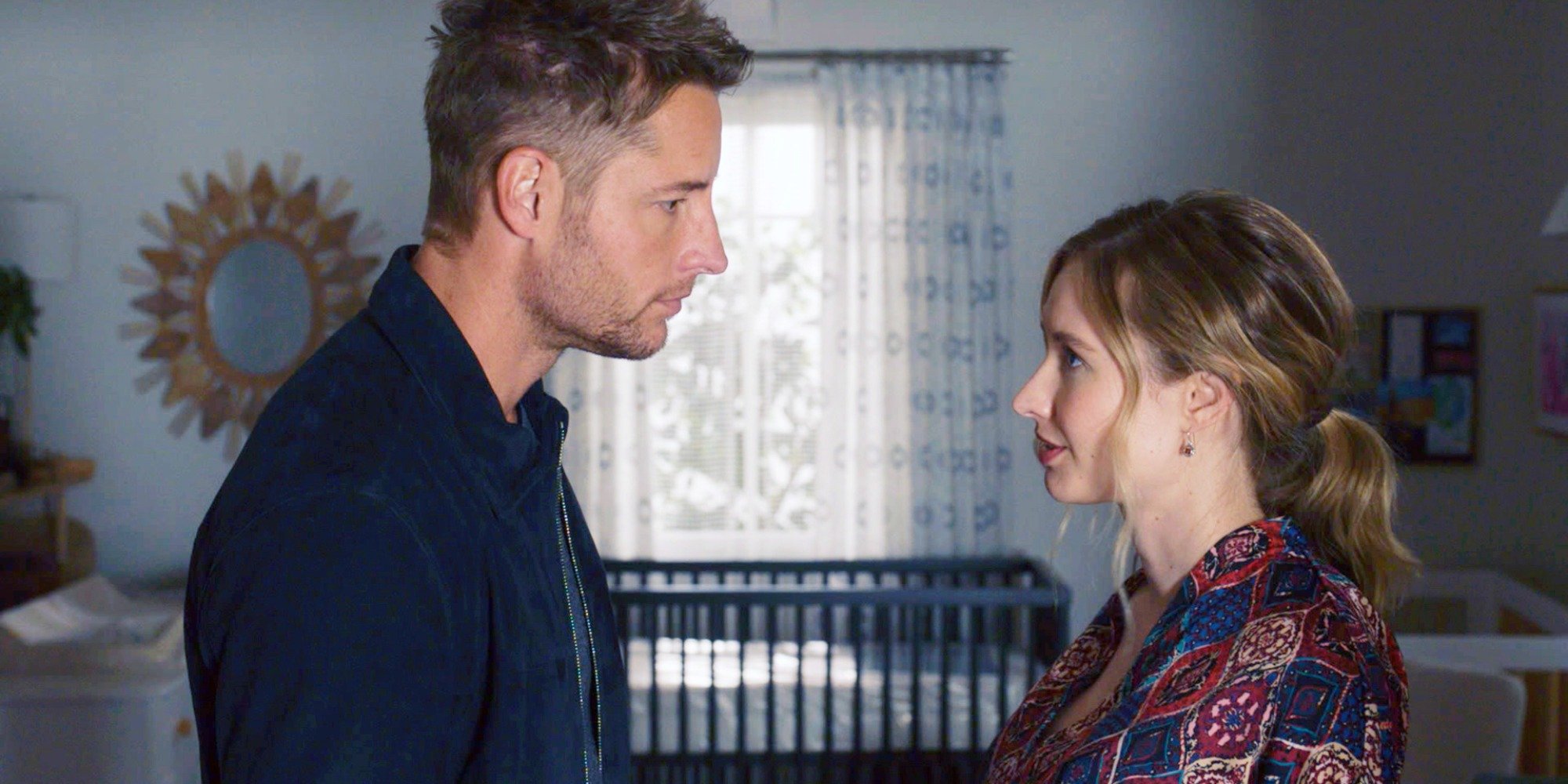 Kevin and Madison's relationship appears to be effectively over
In the episode titled "Saturday in the Park," Kevin and Madison spoke about their relationship on the heels of nephew Jack's accident.
Kevin filled out Jack's hospital paperwork after Kevin's mother, Rebecca (Mandy Moore), could not recall some of his personal information due to her cognitive impairment.
Following the accident, Kevin visited Madison. They discussed the life paths that moved each other away but connected due to their children.
Madison admitted she believed her boyfriend Eli (Adam Korson) would soon propose. Kevin claimed she no longer had to be listed as his emergency contact moving forward. Madison said they would always remain connected as parents, and she would always care for him. Therefore, he didn't have to remove her from this critical emergency position.
The couple will continue to move forward together but on separate life paths. However, that didn't stop fans from feeling that, other than having children together, their relationship was "pointless."
'This Is Us' fans claim Kevin and Madison's 'pointless' relationship was a waste of time
Their dynamic is different, but it's working. #ThisIsUsFinalChapter pic.twitter.com/81Qj3TrVFJ

— This Is Us (@NBCThisisUs) April 10, 2022
Viewers of the NBC family drama shared their comments in a Reddit thread where they expressed their frustration regarding how Kevin and Madison's relationship has evolved.
"If we believe they are giving Kevin the predictable ending, he gets it all: Cassidy as a friend as a business partner; Madison mother to his kids; Sophie as a wife. He has all three women that he loves in his life. But that seems too safe and predictable to me. Do we think they will add a twist yet? I can't imagine they won't. So I'm not trusting any clues they've laid out one way or another," wrote one viewer.
"His whole life has been dominated by feeling like his life is a movie and not real — Princess Bride, Good Will Hunting, Jerry Maguire. All of his attempts to play a role have failed," claimed a second fan. "Kevin won't find real love until he only tries to play the role of being himself. Kevin finding love will involve him moving past both of those things and finding something flawed but real."
"I feel like the Madison storyline was pointless," penned a third Reddit user. "I don't get the storytelling for Kevin. I don't know how they fix the corners they've painted themselves into."
"As much as I want Kevison endgame, I feel if they are, I'll be angry with the writers for wasting two seasons to maintain the mystery instead of building a relationship for them," wrote a fourth fan.
Will Kevin and Madison have a future together?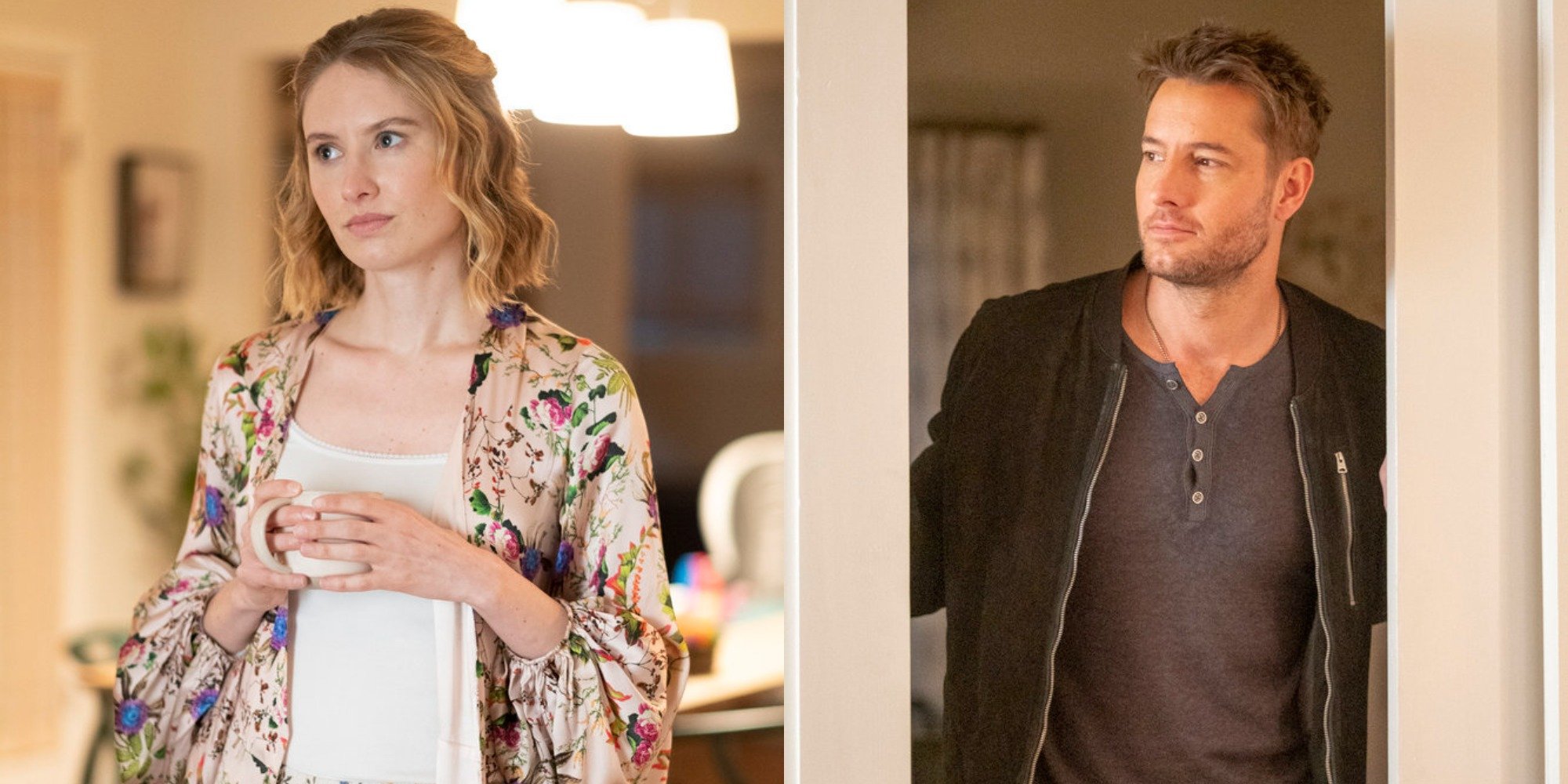 Kevin and Madison both grappled with their struggles. Madison was bulimic, and Kevin drank to excess. They understood one another.
With Madison, Kevin could break away from the trappings of the big romantic loves of his favorite movies that had dominated his relationships. However, by not committing to her with his whole heart, she found the strength to call off their wedding before each made a mistake that would permanently ruin their close relationship.
As the series progresses to its finale, This Is Us will further explore Kevin and Madison's relationship. Kate remarried in the Season 5 finale flash-forward, and Madison was a bridesmaid. The couple appeared to be on good terms. However, it was unclear if they had reunited romantically.
As his mother, Rebecca (Mandy Moore), lies dying, Kevin wears a wedding ring. Therefore he does find someone to spend his life. As of right now, that person remains a mystery.
This is Us airs Tuesdays at 9 p.m. EST on NBC.