'This Is Us' Fans Furious They'll Never Know the Answers to These Dropped Storylines
Viewers of 'This Is Us' are furious that there are many storylines that have been left open-ended as the series comes to a close.
With only four episodes left of This Is Us until the NBC series calls cut on six seasons of the Pearson family drama, fans took to social media to unleash their fury over burning storyline questions they believe will forever remain answered. While the writers and producers of the series promised they would leave no stone unturned in the story of the Pearson clan, some fans begged to differ. They cited several dropped storylines that left them hanging and furious.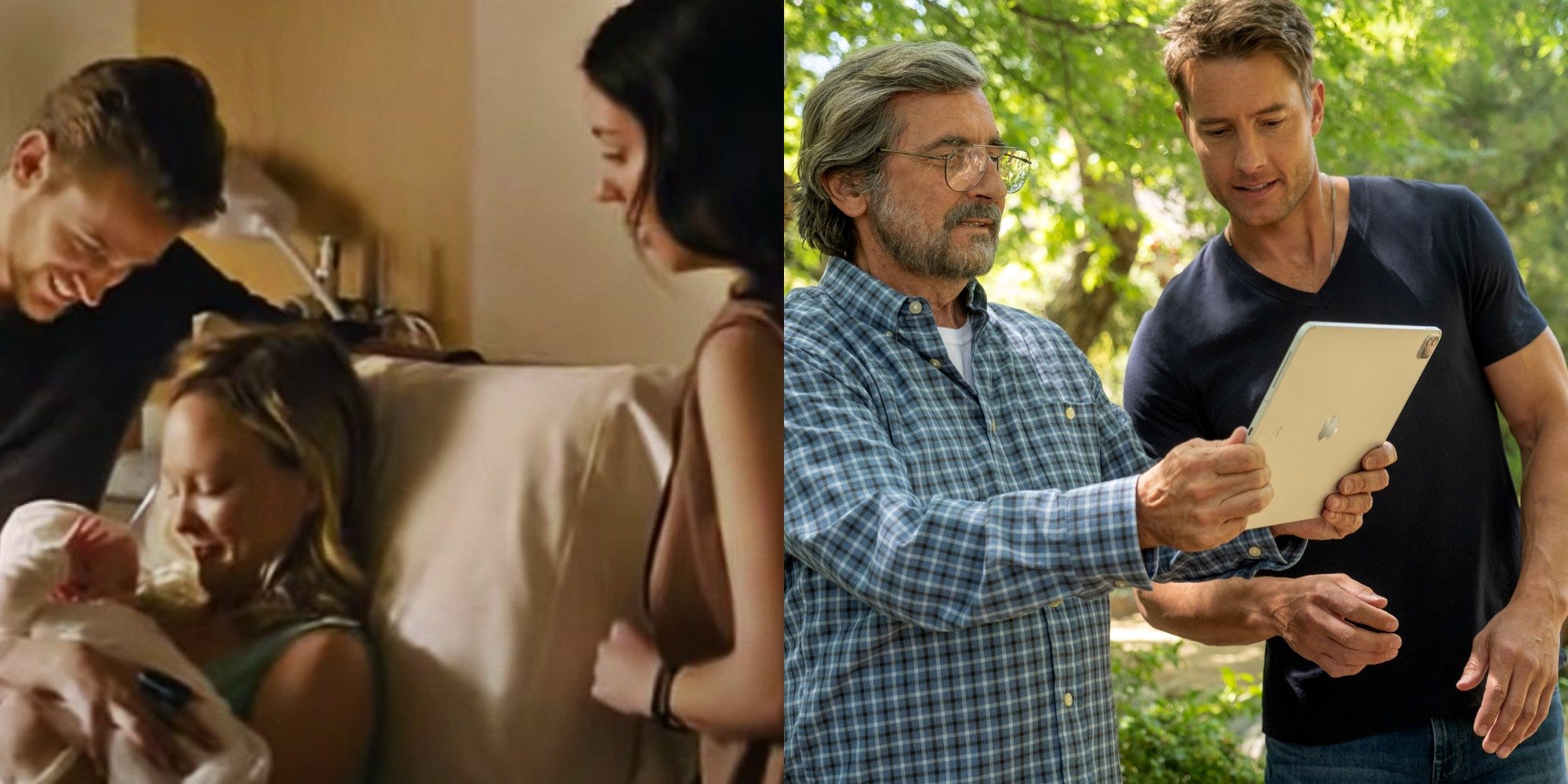 The remaining four episodes of 'This Is Us' season 6 will likely not answer fan questions about dropped storylines
Episode 15 debuts on May 3. It is titled "Miguel."
In this installment, viewers will finally learn about Miguel's past, how he has become an integral part of the Pearson family, and his deep love for Rebecca. Subsequently, the show also time travels to Miguel's childhood.
While a YouTube teaser trailer didn't reveal much about Miguel's backstory, it did reveal the character's true feelings for Rebecca.
"I've never felt at home. The first time I ever felt homesick was when I left you on that porch," Miguel admits to Rebecca after they reunited on Facebook years after he ended their close friendship to move to Texas.
The 16th episode is titled "Family Meeting," where the Big Three, Kevin (Justin Hartley), Kate (Chrissy Metz), and Randall (Sterling K. Brown), make a plan for their mother.
The remaining two episodes are titled "The Train" and "Us."
However, there remain several This Is Us questions and storylines that fans wish they had answers for.
'This Is Us' Fans are furious they'll never learn the answers to these dropped storylines
For those of you asking, Audio is fine. He's just offscreen. #NationalPetDay pic.twitter.com/R7GYI8xBIv

— This Is Us (@NBCThisisUs) April 11, 2022
In a Reddit thread titled "Things we will never find out," fans shared their disappointment that they will never learn the answers to several burning storyline questions posed throughout six seasons of This Is Us.
"I know Dan Fogelman said the show will answer all storyline questions, but he's full of it. What are some things, big or small, that you think we will never find out? Here are my guesses," wrote one fan.
"What does Madison do for a living? What happened to Audio the dog? Anything about Rebecca's sister or Beth's siblings. What happened with Randall's apartment building and property in New Orleans? Why did Stanley Pearson go from loving husband and father to mean drunk?" they queried.
"I'm a little sad we didn't see Nicky's wedding. I hope Kevin was his best man," wrote one fan.
"I mean, at this rate, I doubt we will see Kevin's wedding, like one that happens, which is a bit sad considering the show gave Kate two of them," deduced a second follower.
"What's Hailey's life in the future? She works at a gallery with a 'nice guy' coworker, went on a date with an actor, and what else?" penned a third Reddit user of Kate and Toby's daughter.
"What was up with the big focus on Madison's doctor and the horse? It seems like that was a big deal only for it to go nowhere," questioned a fourth viewer.
The entire 'This Is Us' cast is reportedly in the last scene of the series
In an interview for NBC Insider, Chris Geere, who plays Phillip, leaked a critical detail about the finale episode of the series aptly titled "Us."
"We just got our schedule for the end, and the last day will be everyone in the last scene," the actor revealed ahead of filming the finale.
"So, I think that will be quite an emotional day. I've taken on looking after Chrissy, as Phillip looks after Kate. I can see that emotion is very present in all of them."
This Is Us airs Tuesdays at 9 p.m. EST on NBC.