'This Is Us' Fans Feel Let Down Over Storyline Predictions They Had for the Series That 'Didn't Pan Out'
One month after This Is Us took its final bow on NBC, its dedicated fans debate the series' six seasons of storylines. The Pearson family saga took fans through fifty years of the clan's happiest and most challenging moments. However, viewers had predictions for storylines that took an unexpected twist than what they initially expected. Here's what some fans had to say about those switch-ups.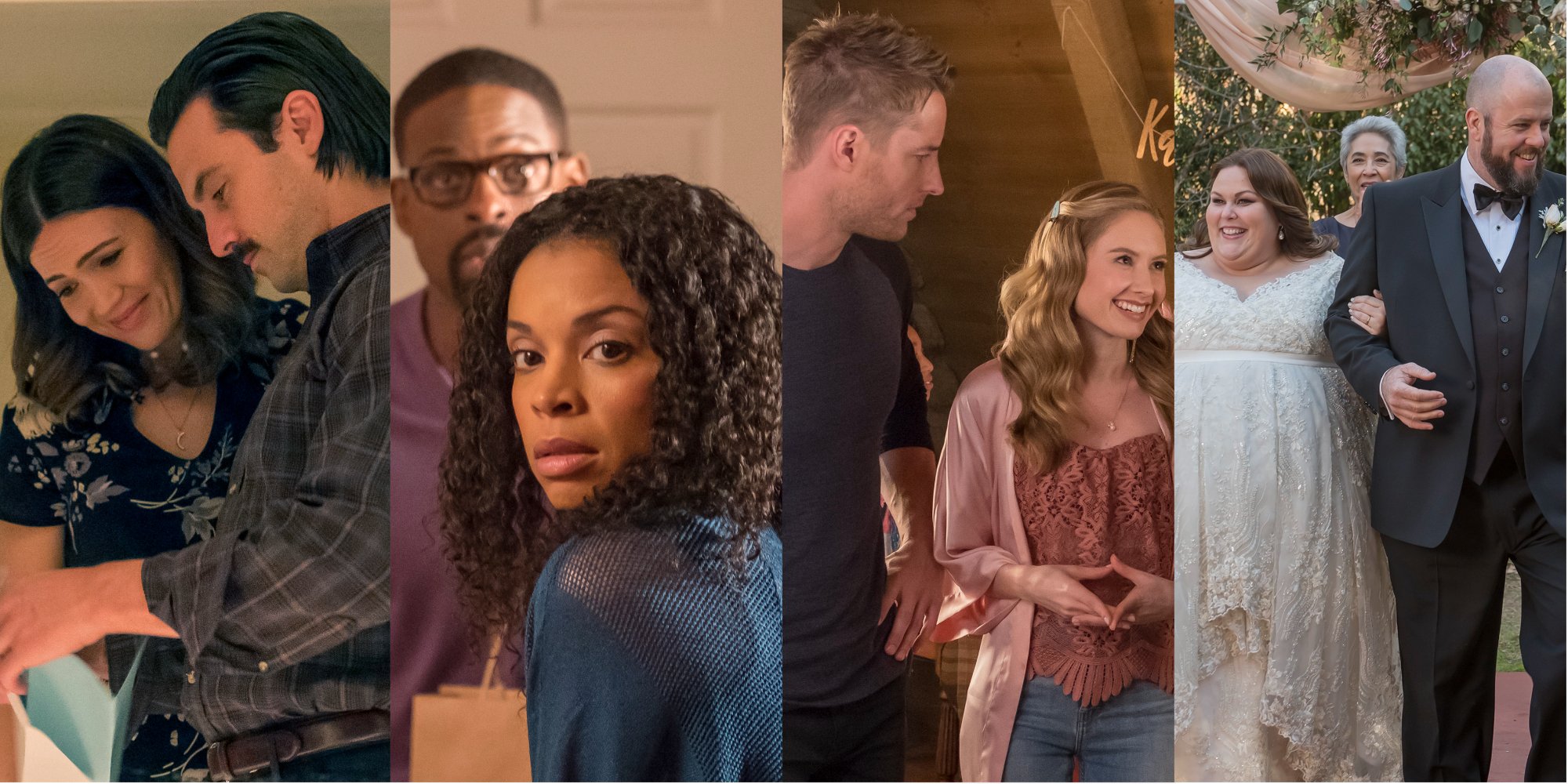 'This Is Us' had plenty of unforgettable moments
The family drama tackled many challenging topics. These topics included alcoholism, infant death, infidelity, the effects of war, teen sex, abusive relationships, weight, and death.
Also tackled were Alzheimer's Disease, drug dependency, adoption, disability, divorce, mental health, miscarriage, remarriage, and LGBTQ issues.
Sandwiched in between these tough topics were tender moments. One season one installment shared a moment that would travel full circle during the second-to-last episode of the series.
Kevin (Justin Hartley) uses his painting as a metaphor to teach Randall's (Sterling K. Brown) daughters about the meaning of life. That same painting hangs on Rebecca's (Mandy Moore) bedroom wall during her final moments on earth.
This Is Us also featured a second full-circle moment. This memorable scene appeared in season 6.
Dr. Nathan Katowski's (Gerald McRaney) speech to Rebecca at Jack's funeral was another moment where This Is Us' writers picked up the Pearson family football and kept running.
Dr. K assured Rebecca that Jack wasn't fearless; he, too, was scared after she expressed her fear of being a single parent. However, he assured her that Jack did the best he could for his family, and she would too.
These are the storyline predictions fans had that 'didn't pan out'
In a Reddit post titled "What early predictions for the end of the show did you have which didn't pan out?" fans debated the key moments they believed would end up in another way.
However, This Is Us' writers, and showrunner had other ideas vastly different than the predictions shared by fans on the social media site.
"I thought Randall and Beth were going to end up divorced and that Kate had died," wrote one Reddit user during Beth (Susan Kelechi Watson) and Randall's strife in season 3.
That same season, Kate (Chrissy Metz) wasn't seen at Rebecca's bedside, leading to speculation she had already died.
"I wanted Kevin (Justin Hartley) to remain a single dad. The writers should have let him be" penned a second viewer.
"They showed future Toby getting the call about Rebecca; he got out of bed alone. So he didn't even have that future wife we now know he has. So maybe they did plan to kill her off but switched gears," explained the third fan.
Toby (Chris Sullivan) met Laura (Alexis Krause) at a coffee shop in season 6 after divorcing Kate. They appeared together when Toby and Kate's son Jack Damon (Blake Stadnik) sang in a small club during his rise to fame.
Finally, a fourth fan said, "The thing with Kate being in London didn't pan out for me. The time between it seeming like Kate might not make it to say goodbye and her being there was about 5 minutes of show time. It didn't add anything to the episode, in my opinion."
Is 'This Is Us' still available to watch?
Nothing is forever, except us. pic.twitter.com/MuQOf02vvw

— This Is Us (@NBCThisisUs) June 12, 2022
This Is Us fans can rewatch all their favorite moments from the series on both Hulu and Peacock TV and on NBC.com.
RELATED: 'This Is Us' Milo Ventimiglia Looked Like a 'Boxer Before a Fight' Ahead of This Heartbreaking Season 6 Scene