'This Is Us' Fans 'Cried Ugly Tears' After 'Family Meeting': Say the Show Should Be 'Sponsored By Kleenex'
'This Is Us' fans say the NBC series should be sponsored by a tissue company for all the tears they've cried over the past six years.
This Is Us fans took to social media to express their feelings after the series 16th episode, "Family Meeting." As her cognitive decline continued, the Pearson clan decided what was best in the future care of family matriarch Rebecca (Mandy Moore). The episode led viewers on a journey of a mother's love and how that changed her children. However, some fans admitted they "cried ugly tears" during the season 6 episode, while others joked about needing tissues saying, "Kleenex should sponsor this show."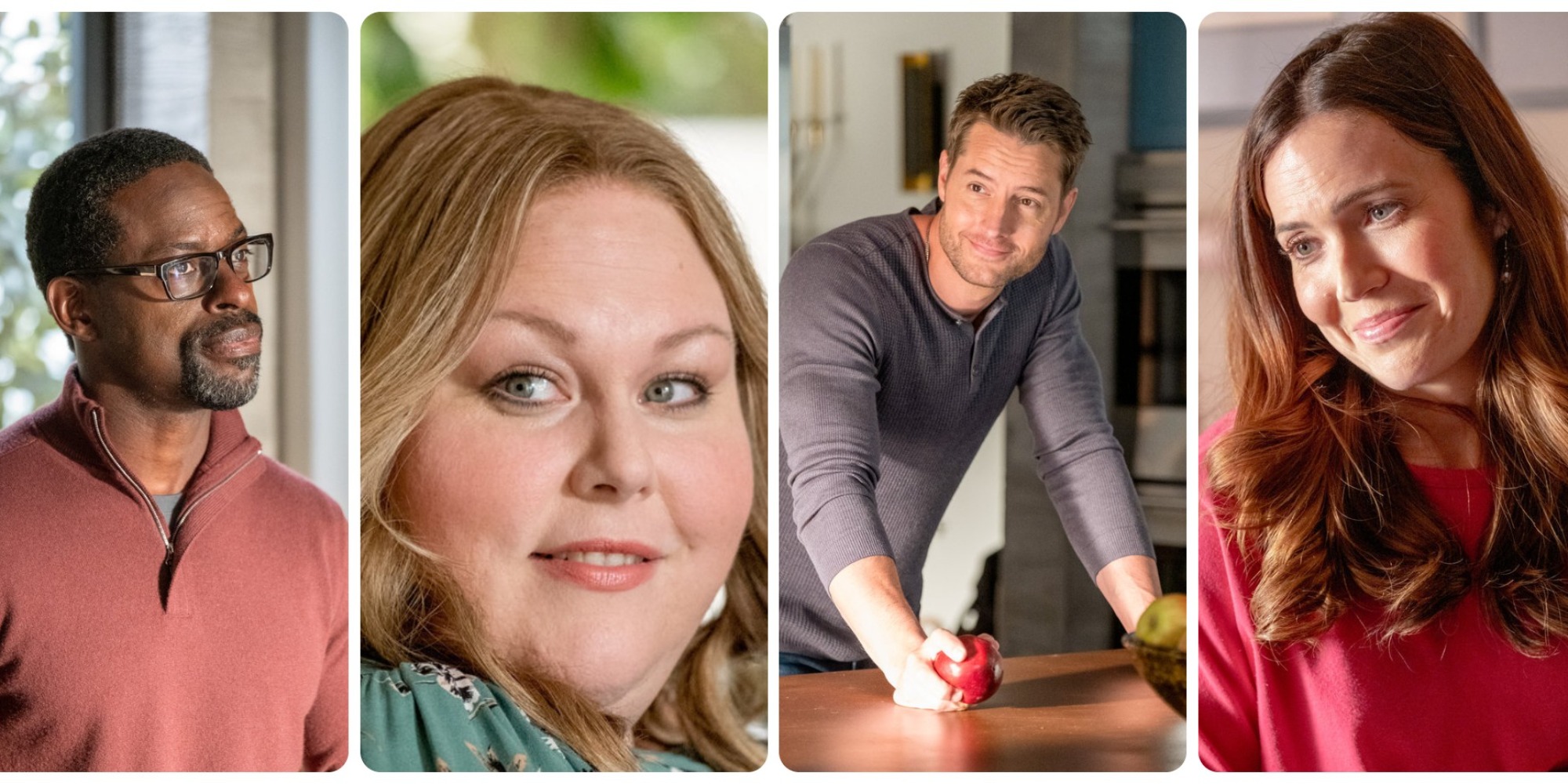 'This Is Us' is known for its tearjerking episodes
Historically, This Is Us has caused quite a few tearjerking moments through its six seasons on the peacock network.
However, these included several episodes that had fans reaching for tissues.
In "Number One," Kevin (Justin Hartley) returned to his hometown of Pittsburgh, PA, for an alumni event. He was disheveled and slurred his words due to his excessive drinking. Kevin also hallucinated that late dad Jack (Milo Ventimiglia) handed him his award.
Kate (Chrissy Metz) married Toby (Chris Sullivan) in "The Wedding." The only Pearson daughter Kate can't stop thinking about her late father, Jack, on her special day. In the episode, there was a dream sequence where Jack was in attendance at the event.
Finally, "Super Bowl Sunday" showed just how Jack Pearson died and the tragic events that led to his passing, leaving behind his wife Rebecca and children Kate, Kevin, and Randall (Sterling K. Brown) to go on without him.
'This Is Us' fans admit to crying 'ugly tears' and needing tissues during 'Family Meeting'
In "Family Meeting," the Big Three came together to try and find the best solution for their mother's care as her cognitive issues worsened.
As a result, it was heartbreaking to watch Rebecca being taken care of by her children instead of tending to them herself.
In a Reddit thread where fans discussed the episode, some admitted to crying "ugly tears."
"This episode was just amazing and emotional. The final montage with the song "To Build a Home" playing in the background. The parallels of Rebecca taking care of the kids. The Big Three taking care of her destroyed me," one fan wrote.
"I cried last week, cried harder this week. I already told my husband next week I will full-blown snot nose ugly tears," penned a second viewer.
Likewise, a third Reddit user shared, "My favorite parts of the episode were going back in time watching Rebecca's interactions with each of the young kids and showing how she knew exactly how to handle each kid. Kevin feeling the need to take care of her because he gave her the most trouble was relatable."
"This episode was just beautiful. The moment that song started playing, I knew I was doomed. This show should be sponsored by Kleenex," quipped a fourth viewer.
'The Train' will likely invoke the same sad reaction from 'This Is Us' viewers
The second to last episode of season 6, titled "The Train," will likely invoke the same reaction from viewers of This Is Us.
Most importantly, a teaser trailer for the installment shows the Pearson family gathering around Rebecca's bedside after being told by Kevin that she didn't have much longer to live.
In conclusion, the last episode of the series is titled "Us."
An episode synopsis was not available at press time.
This Is Us airs Tuesdays at 9 p.m. EST on NBC.