'This Is Us' Fans Wild Theory: Kevin's Wedding Ring 'Comforting' for Dying Rebecca, Doesn't Mean He's Married
Some "This Is Us" fans have theorized that Kevin's wedding ring is "comforting" for his dying mother Rebecca and doesn't mean he's tied the knot.
This Is Us writers are known for using foreshadowing to craft the stories that eventually make it to air. There have been many times during the series when flash-forwards were used. At times, some scenes didn't make sense to viewers. However, as the stories evolve, some minute things are suddenly "a-ha" moments. One of these moments was during season 4 when a wedding ring was seen on Kevin's (Justin Hartley) hand as he held his mother's fingers in a tight grip on her deathbed. Some fans have created a wild theory regarding the jewelry. They claim it doesn't mean he's married.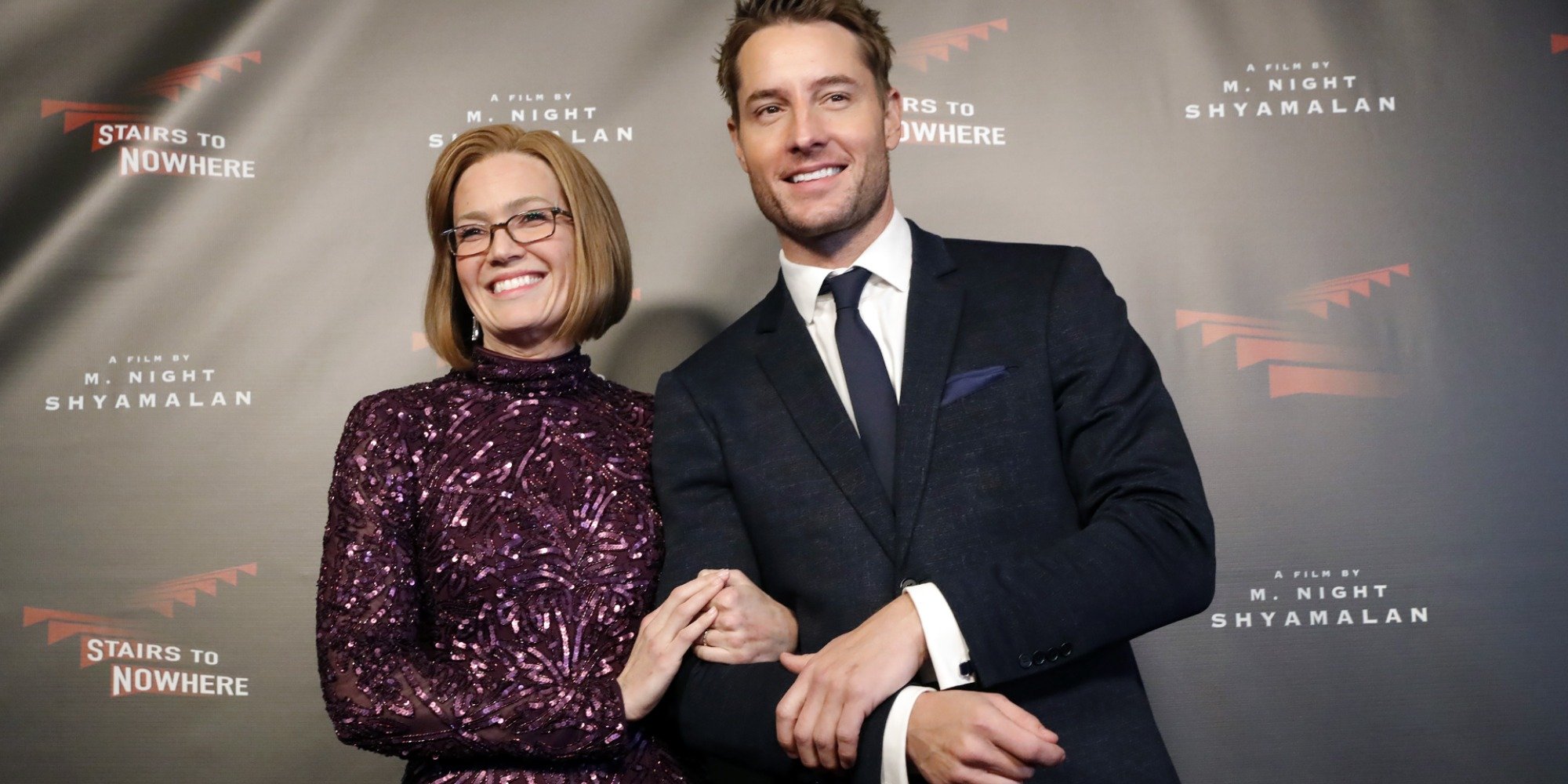 Season 4 shared a look at Kevin's future, or did it?
During the season 4 finale, "Strangers (Part Two)," Kevin joins Randall (Sterling K. Brown) and Nicky (Griffin Dunne) in Rebecca's room.
The men stand together at a dying Rebecca's bedside. Kevin kept a promise to his mother to build their family a new cabin in the woods. This idea originated with the late Pearson family patriarch Jack (Milo Ventimiglia).
At that same moment, fans learned that Nicky was married as he wore a wedding ring. As his story evolved, viewers learned Nicky entered a romantic relationship with Edie (Vanessa Bell Calloway).
However, a quick shot of Kevin gripping Rebecca's hand tightly featured a crucial flash-forward detail, a wedding ring seen on his hand.
This jewelry set off a flurry of speculation about who Kevin would marry in the future.
Subsequently, This Is Us writers added fuel to the fire by bringing back several of the women whom the character fell hard for over the years, including Sophie (Alexandra Breckenridge), Cassidy Sharp (Jennifer Morrison), Zoe (Melanie Liburd), and Madison (Caitlin Thompson).
Some fans theorized Kevin wears a wedding ring for Rebecca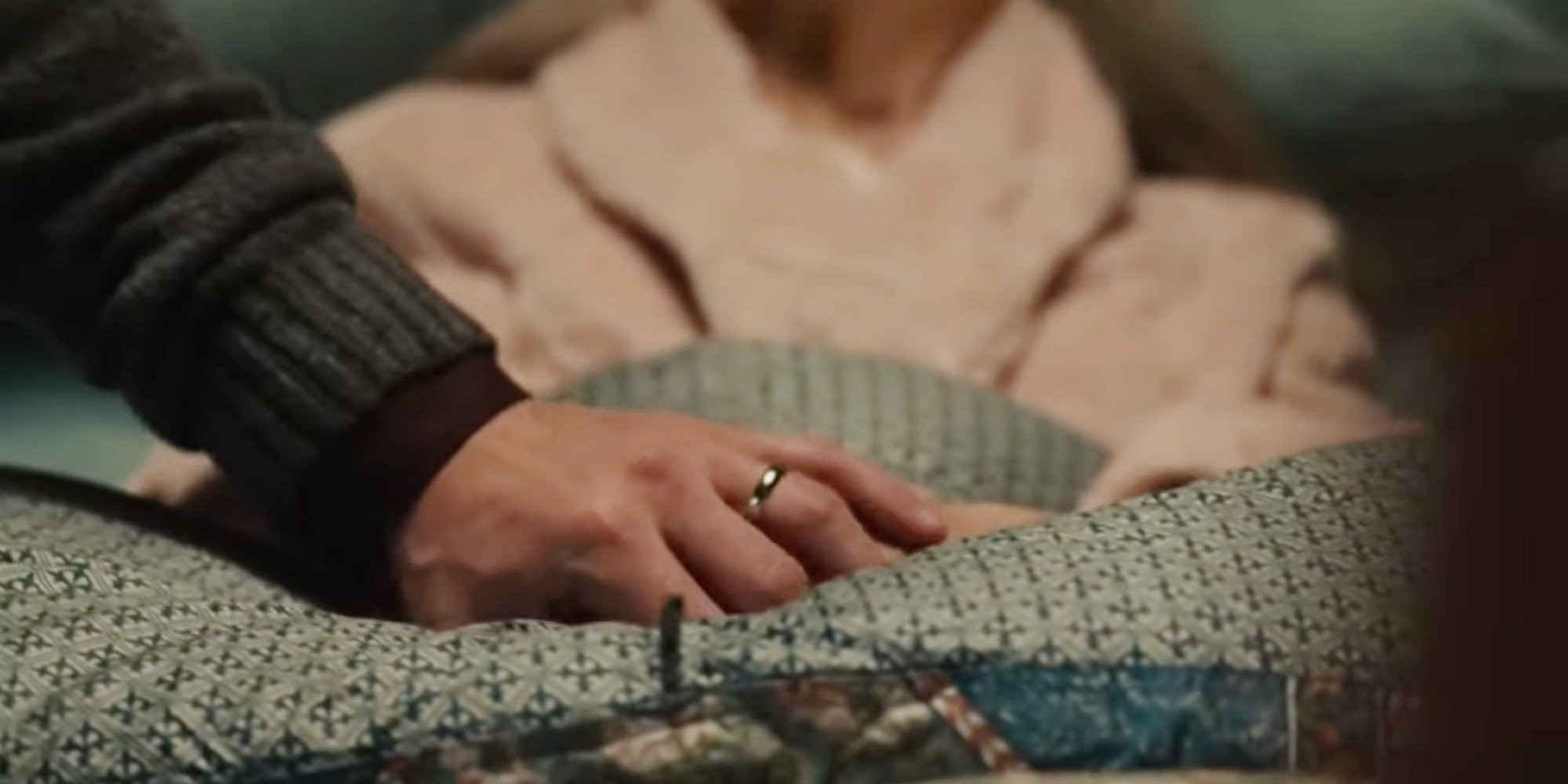 A popular theory on a Reddit page dedicated to This Is Us has focused on why Kevin wore the ring.
Some viewers believe he donned the ring for Rebecca, who was in the latter stages of Alzheimer's Disease at the time of her death.
"I know this may be an unpopular opinion, but I'd honestly love it if Kevin ended up single in the future," wrote one follower. "I remember him saying this during the season 4 finale and although they showed him with a ring during that exact moment, I feel it may be as a comforting twist that allows Rebecca to find peace because she mistakes him for Jack. If you look at the scene with his ring, he holds her hand super tight, maybe so she can feel his ring."
"Maybe he was given Jack's ring. I don't know why he'd wear it on his left hand, but maybe it's simply his Dad's ring," penned a second viewer.
"I'd love for Kevin to see himself as enough, feel content in his role in the family, and focus on being the best father he could be. I always dismissed this ending because of that wedding ring in the cabin flashforward. However, I think Rebecca will mistake Kevin for Jack in the next episode, and now I believe that theory could be possible," claimed a third fan.
Rebecca's disease progresses quickly in 'Day of the Wedding'
In a five-year flash-forward from the present day, Rebecca's Alzheimer's appears to have moved quickly.
She patiently waits for Jack to arrive at the venue where Kate (Chrissy Metz) and Phillip (Chris Geere) will tie the knot and believes her first husband is still alive.
During the happy event, Rebecca's current husband Miguel (Jon Huertas) stands up to Randall regarding his wife's health.
"It's moving fast now," Miguel says to Randall.
"What's moving fast now?" Randall asks.
"All of it, all of it!" responds an exasperated Miguel.
This Is Us airs Tuesdays at 9 p.m. ET on NBC.