'This Is Us': Where to Find the Cast After the Series Finale
This Is Us fans are undoubtedly sad to say goodbye to the cast who brought some of their favorite characters to life. However, thanks to the magic of Hollywood, nothing really ends. And the cast members of the NBC drama will soon move on to other projects, including television shows, movies, and music.
Mandy Moore is focusing on music after being a member of the 'This Is Us' cast
In recent years, Mandy Moore has returned to her musical roots, and she recently put out an album titled In Real Life. And following her departure from the This Is Us cast, she's planning on touring to promote her new music. But everything is up in the air after that.
"I am giving myself a little distance to really take in this six-season journey and then figure out from there, and just not giving myself the pressure of, 'What's next in this given moment?'" Moore told The Hollywood Reporter. "We're going on tour for a couple of weeks and will have a fun summer, and then I think I'll sit down and say, 'What do I want to do that I won't just constantly compare to this last experience?'"
She added, "I'm excited to find something completely different and challenging in a way that I didn't get with This Is Us. I don't know what that is right now, but I'm excited at the prospect of figuring out what it is going to be."
Milo Ventimiglia
After playing Jack in This Is Us for six seasons, Milo Ventimiglia already has his next leading cast role. The actor has signed on to star in and executive produce The Company You Keep, a drama that earned a pilot order from ABC.
The series is an adaptation from the Korean format, My Fellow Citizens. And Ventimiglia will play Charlie, who is entirely different from Jack Pearson.
The synopsis reads, "A night of passion leads to love between con-man Charlie and undercover CIA officer Emma, who are unknowingly on a collision course professionally. While Charlie ramps up the 'family business' so he can get out for good, Emma's closing in on the vengeful criminal who holds Charlie's family debts in hand — forcing them to reckon with the lies they've told so they can save themselves and their families from disastrous consequences."
Sterling K. Brown
Following This Is Us, Sterling K. Brown will star in and executive produce Washington Black, a Hulu series based on Esi Edugyan's novel. The show revolves around an 11-year-old boy named George Washington "Wash" Black, who lives on a 19th-century Barbados sugar plantation. Brown is set to play Medwin Harris, who takes in Wash as his protégé.
While speaking with The Hollywood Reporter, Brown shared, "I am functioning [as a star and] also as an executive producer on Washington Black that we're filming in Nova Scotia, about a young slave boy who flees a plantation in the 1830s in Barbados and goes on this globe-trotting adventure."
"It's sort of historical fiction about seeing the institution of slavery and life through the eyes of a dreamer and an artist and the people who are around him who protect that vision, so it wasn't beaten out of him," the former This Is Us cast member said. "So that he was allowed to dream and create in that way."
Chrissy Metz wants to stay 'creative' after leaving the 'This Is Us' cast
Showbiz Cheat Sheet talked with This Is Us cast member Chrissy Metz before the series finale. And during our interview, we asked the actor what the future has in store for her.
"Well, I hope to be finishing my album," Metz revealed. "I've been writing some songs while we were wrapping up the show. I'm doing a movie in Kentucky for about a month — a very different role from Kate, which is cool. And [Metz's boyfriend] Bradley and I are going to be announcing a project that we did together. We're going to be announcing it soon."
She added, "And yeah, I just hope to stay creative and potentially develop a show that I could star in. Everything is always pie in the sky until you see it. But I just want to be creative … continue to be creative and sing and try new things."
Like her This Is Us castmate Mandy Moore, Metz will be releasing music soon. And it sounds like she has many plans regarding where her career will take her next.
Justin Hartley
Following Justin Hartley's six-year run as Kevin Pearson in the This Is Us cast, the actor will star in and executive produce The Never Game on CBS, based on the novel by Jeffrey Deaver. And he's not the only familiar face attached to the project — This Is Us executive producer and director Ken Olin will also serve as an executive producer of the upcoming drama.
CBS ordered a pilot for The Never Game, and if picked up by the network, it will air during the 2022-2023 season. Olin is directing the pilot, and executive producer Michael Cooney is writing it. Hartley is playing the main character, survivalist Colter Shaw.
Hartley told The Hollywood Reporter, "I'm excited about it. It's a departure, for sure. [Colter] still has a [family] backstory and all of that, but I think when you do something for a really long time, you're always looking for something different. I'm kind of excited to get back into the action space."
He continued, "And it's just a completely different character with a completely different backstory; his upbringing and his relationship with his father is so different than Kevin's was with his dad. He's a reward-seeker. I like that and everything about it."
Chris Sullivan
Like a few of the other This Is Us cast members, Chris Sullivan has already booked himself a pilot. He is currently filming the first episode of The Son in Law, an ABC comedy written by Ajay Sahgal.
Sullivan is playing Jake, a single father who meets a woman named Asha, and they immediately strike a connection. But problems arise due to Jake's middle-class status as a plumber and Asha's unbelievably wealthy South Asian family. So, of course, her family, especially Asha's mother, disapproves of Jake.
Jon Huertas is focusing on directing following his departure from the 'This Is Us' cast
Jon Huertas, who made fans fall in love with Miguel after six years of being a part of the This Is Us cast, will move behind the camera in the future.
The actor told TV Insider, "I began directing on This Is Us. I was supposed to direct a block of episodes on a new Amazon series, but I'm officiating a wedding in Croatia [so the dates conflict]. I'm looking at scripts to direct an independent film. I do want to take a break [when the show ends]. Before This Is Us, I was on a show in 2007 called Generation Kill [and then Castle]. So, it's been over 15 years straight of being on TV."
Huertas added, "I want to be picky with my next job. I want to honor the Latinx story moving forward. I want to play characters who are very positive and give a window into someone who has success."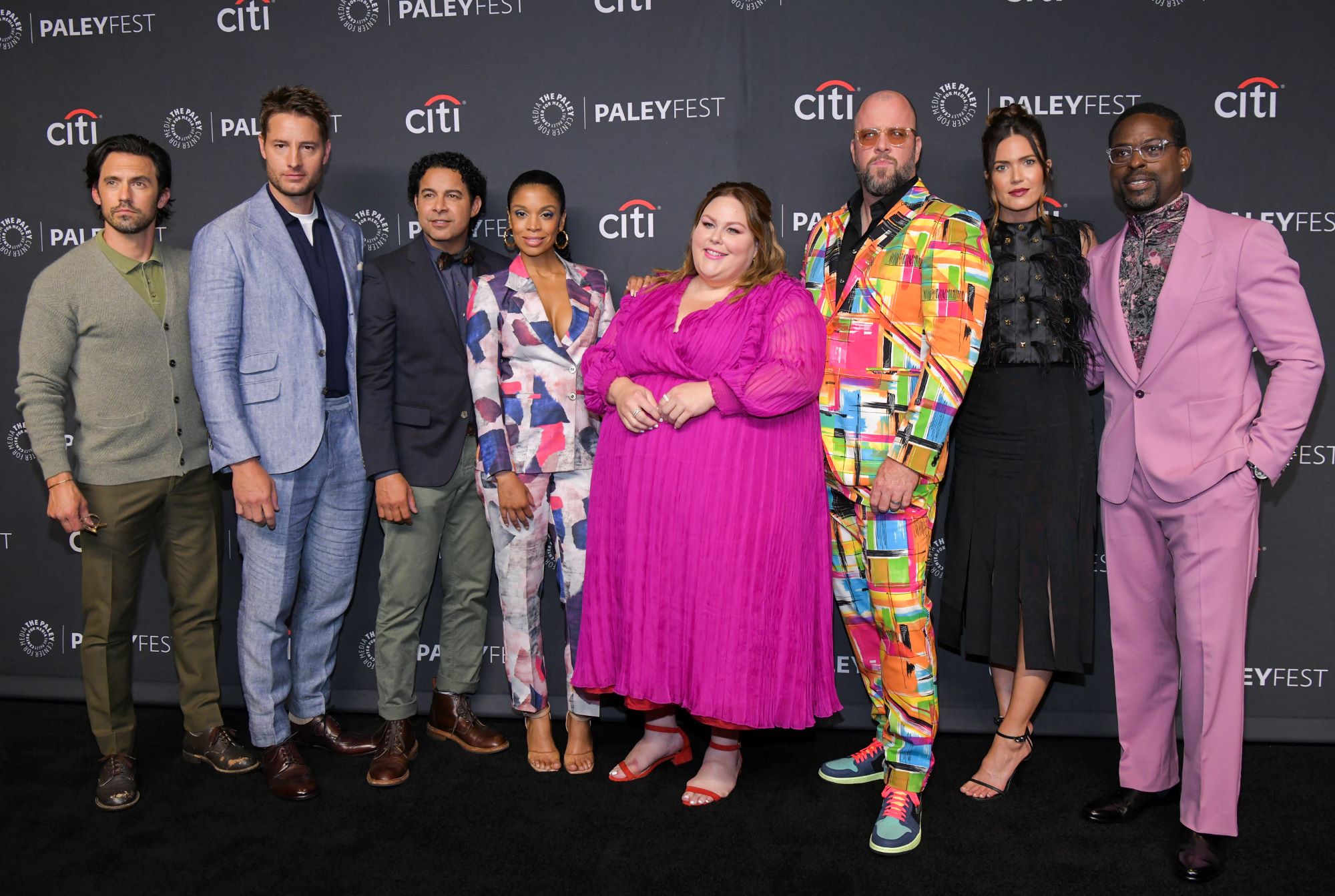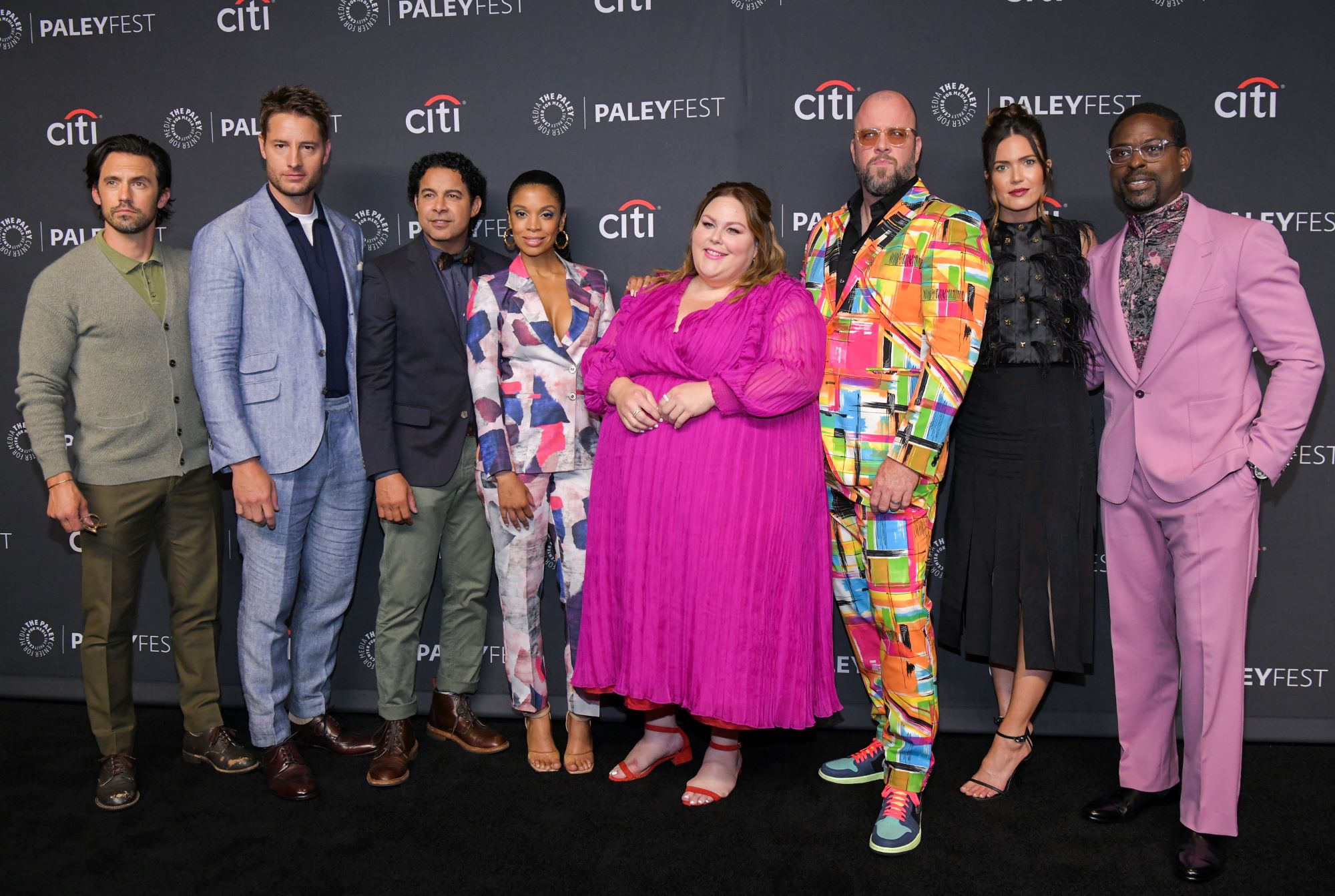 Susan Kelechi Watson
And last but certainly not least, This Is Us cast member Susan Kelechi Watson is taking a break following the finale.
"I was on the phone. I said, 'Um, can I get a month? Can I get a month to do nothing?'" she shared with E! News. "There was something about this that I feel like for all of us, it just feels like a moment that is the culmination of something that we can feel comfortable to say, 'All right, let's sit for a second, take a breath, and go onto the next thing.'"
Watson continued, "Mind you, a lot of us are jumping into something right after this. A lot of us are doing that. But it's important for me to take a second and appreciate what just happened."
There's no doubt that Watson will go on to do amazing things. But no one could blame her for wanting life to slow down after the six-year whirlwind that was This Is Us.