'This Is Us' Guest Stars Fans Will Never Forget
NBC's hit drama This Is Us is coming to an end. After six successful seasons chronicling the lives of Jack, Rebecca, and the Big Three, the series finale will air on May 24th. With its conclusion drawing near, here's a look at some of the series' most memorable guest stars.
'This Is Us' earliest guest stars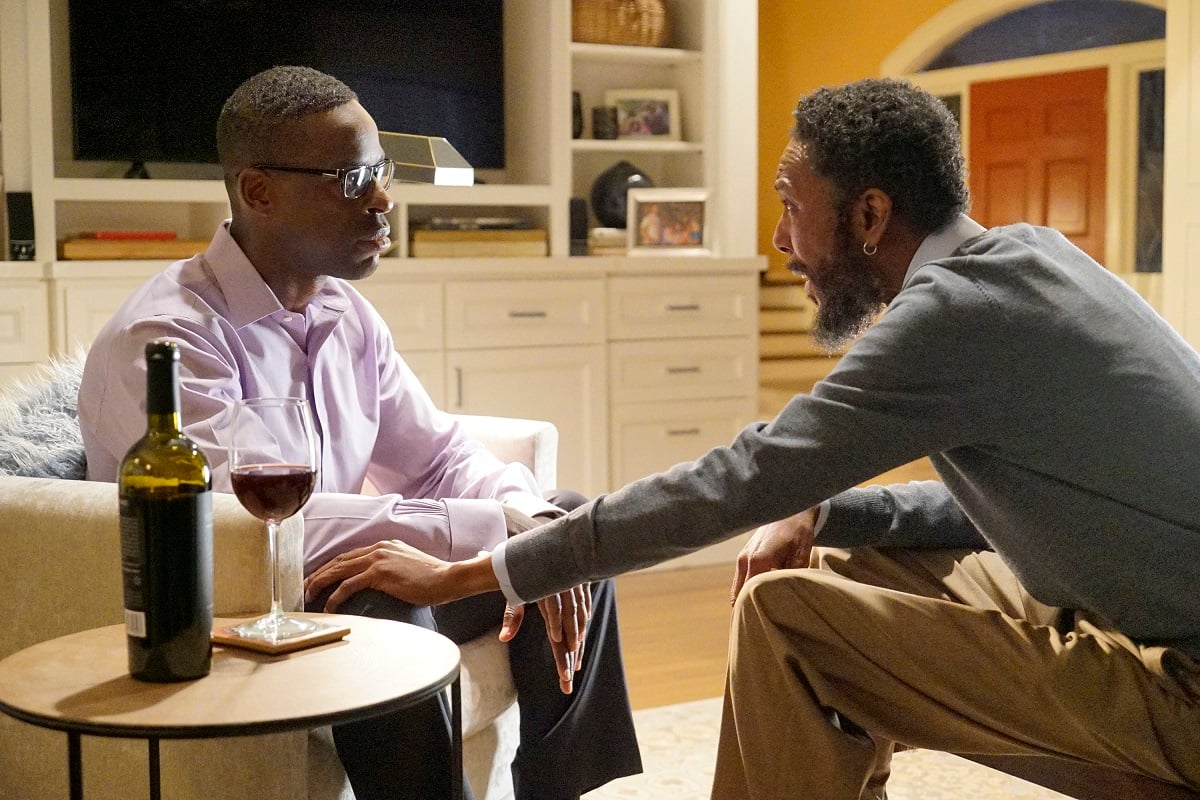 One of the earliest guest stars to appear in This Is Us, Gerald McRaney plays Dr. Katowski, the doctor that delivers the Big Three in the pilot episode. McRaney is known for his roles in Gunsmoke, Major Dad, Mike and Molly, and The Incredible Hulk series. His character on This Is Us also becomes a namesake for the Pearson children as Jack and Rebecca decide to name all their children with "K" names in honor of the doctor.
This changes after Rebecca meets another of the show's most impactful guest stars, Ron Cephas Jones, who plays Randall's biological father, William. Cephas Jones is known for his roles as Bobby Fish in Luke Cage, Mr. Dickson in Half Nelson, and Black Panther in Across the Universe. However, Cephas Jones' role in This Is Us led him to become a multiple-Emmy-award-winner. After Rebecca meets William, she renames Randall (who was originally named Kyle), and she is finally able to bond with her adopted son. Throughout the series, William plays a monumental role in Randall's life.
More of 'This Is Us' most memorable guest stars
Viewers likely recognized Westworld's Jimmi Simpson in This Is Us season 1, episode 10. Simpson plays Andy Fannan, a Wall Street associate of Randall's. Aside from Westworld, Simpson is also known for his work on House of Cards, The Newsroom, and Person of Interest.
As a significant supporting member of the cast, Randall's wife, Beth, is given further depth after the arrival of her mother in This Is Us season 3. Phylicia Rashad, who is best known as Claire Huxtable in The Cosby Show, played Carol Clarke. Rashad is also known for her work in the Creed films and had a recurring role in Empire.
Likewise, This Is Us guest stars Elizabeth Perkins and Tim Matheson lend depth to Rebecca's character in their roles as her parents in season 1. Both Perkins and Matheson are legendary actors. Perkins got her start in the late 1980s with titles like About Last Night, From the Hip, and Big. Matheson is a veteran actor as well, with his earliest credits including the 1960s classics, Leave it to Beaver and My Three Sons. In This Is Us, Rebecca's parents, Janet (Perkins) and Dave (Matheson), each cause significant tension through Dave's disapproval of Jack early in Jack and Rebecca's relationship and Janet's disapproval of Randall later.
Kevin Pearson's acting career has also brought a slew of A-listers to This Is Us, including Ron Howard, Sylvester Stallone, and M. Night Shyamalan.
'This Is Us' series finale guest stars
As This Is Us is a series that essentially hops through time to provide viewers with a full breadth and scope of all of the characters, guest stars tend to pop up in flashbacks and flash-forwards. So it's hard to tell what faces may appear in the This Is Us series finale, airing on May 24th. 
As one of the most important This Is Us guest stars, there is speculation that Cephas Jones may appear in the This Is Us series finale. "I'm confident, I'm feeling positive that it may happen," he told Entertainment Tonight. Along with Cephas Jones, viewers should be prepared to see more of the series' most influential characters resurface on May 24th, as one of modern television's greatest stories comes to a close.