'This Is Us': Jon Huertas Reveals How Long He's Known Miguel's Fate
Miguel's story came to an end in 'This is Us' Season 6 Episode 15, and actor Jon Huertas shared how long he's known about his character's fate.
The final season of This Is Us is not pulling its punches. The latest episode detailed the life of Miguel, from his childhood in Puerto Rico to reconnecting with Rebecca. It was an emotional hour that showed how Rebecca's second husband's life came to an end, and Jon Huertas, who plays Miguel, shared that he's known how his character's story ends for a long time.
[Spoiler alert: This article contains spoilers from This Is Us Season 6 Episode 15, "Miguel."]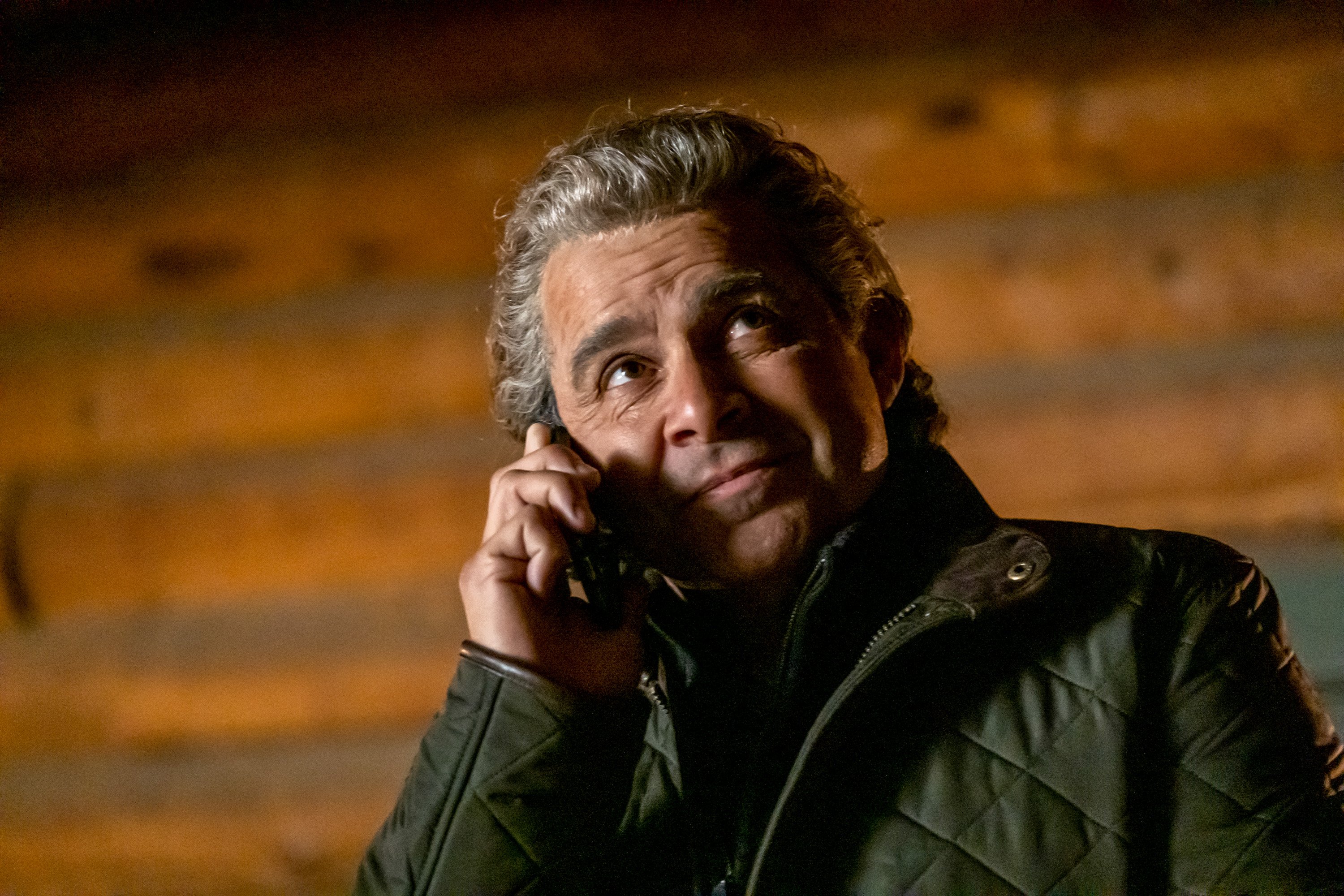 Miguel died in 'This Is Us' Season 6 Episode 15
This Is Us Season 6 Episode 15 filled in the blanks regarding Miguel's life. Viewers saw him and his parents move from Puerto Rico to Pennsylvania, how he felt disconnected from both of his identities, the beginnings of Miguel and Rebecca's relationship, and how he was there for his wife until the very end.
Rebecca's health worsened over the years, and Miguel insisted that he was the one to take care of her. However, he was getting old, too. And after a nasty fall, the Big Three convinced Miguel to let them take care of him. They got full-time help for Rebecca, but her husband still cared for her to the best of his ability.
Unfortunately, a short time later, it's implied that Miguel experienced heart failure. He died, and the Big Three, along with Miguel's two children, spread half of his ashes under an apple tree by his and Rebecca's house and the other half on a baseball field in Puerto Rico where he used to play as a kid. Now, Kevin, Kate, and Randall will have to decide the next steps for Rebecca in This Is Us.
Jon Huertas revealed that he'd known his character's ending for a very long time
While speaking with Variety, Jon Huertas shared when he learned that Miguel would die before Rebecca in This Is Us.
"I've known about this episode for a few seasons now," the actor revealed. "The way that the timing worked out, the episode is different than it would have been if it had come sooner because it's so close to the end and we had to address Miguel's death in this episode. I've known the details about what kind of story we were going to tell, but we started really talking about it two months before the holidays."
Huertas added, "And I jumped into the writers' room with Dan [Fogelman], and we helped come up with all of these ideas and influences from my life. And our writer, Jonny Gomez, made it a really full episode."
The Miguel-centric This Is Us episode was supposed to come much sooner than season 6. However, thanks to unforeseen circumstances, the producers had to delay it until the final season. As a result, Huertas has been aware of Miguel's fate for three seasons.
Will fans see Miguel again before 'This Is Us' ends?
As This Is Us fans know, just because a character dies doesn't mean they're gone forever from the show. And with only three episodes left, viewers will likely continue to see Miguel.
"I've said the whole time I've been on this show, Miguel is a time traveler," Huertas teased while speaking with Variety. "He's the one that goes from the '50s to present day. So you can never count Miguel out. He might make an appearance [in the final three episodes]."
This Is Us airs Tuesdays at 9 p.m. ET on NBC.