'This Is Us': Justin Hartley Explains His Next Steps After Season 6 Finale
Justin Hartley already has another show in the works following the 'This Is Us' Season 6 finale. Here's what he's up to next.
The This Is Us Season 6 finale forces fans to say goodbye to their favorite Pearson family members. But that doesn't mean viewers won't see the actors again in the future. Kevin Pearson actor Justin Hartley has a new project lined up — and he's also open to reconnecting with the This Is Us cast down the road. Here's what he said are his next steps following the hit NBC series.
The Kevin Pearson actor reflected on life after the 'This Is Us' Season 6 finale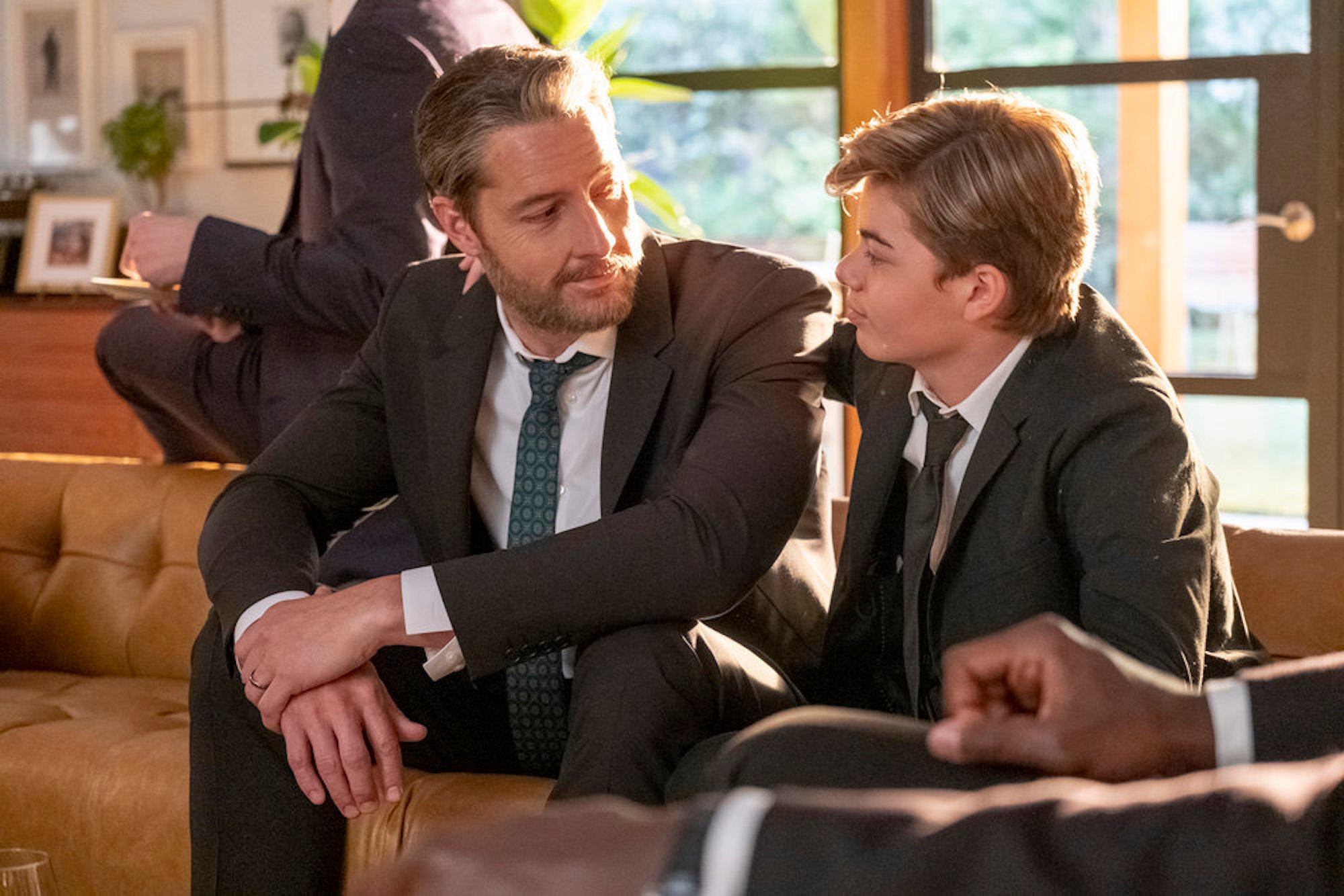 The This Is Us Season 6 finale means the actors on the show have to bid their fellow cast members farewell. The cast seemed to become incredibly close over the last six years, making the goodbye all the more difficult. Kevin Pearson actor Justin Hartley reflected on what life will feel like once This Is Us concludes.
"Here's the thing about it: It's been so satisfying that, yeah, it's sad and I wish it could go on forever; I would gladly do another six seasons of this show. But at the same time, it's not lost on me that I was lucky enough to experience those moments — most people don't get one," he told the Los Angeles Times. "And I got friends that I will hold dear forever."
He then said all of the happiest moments in life are "fleeting," but he's glad he got to experience such joy at all. " I will be fine," he noted. "I hope that we do a reunion thing. It doesn't have to be filmed. It doesn't have to be for anybody but us — I'll host it."
What will Justin Hartley do next?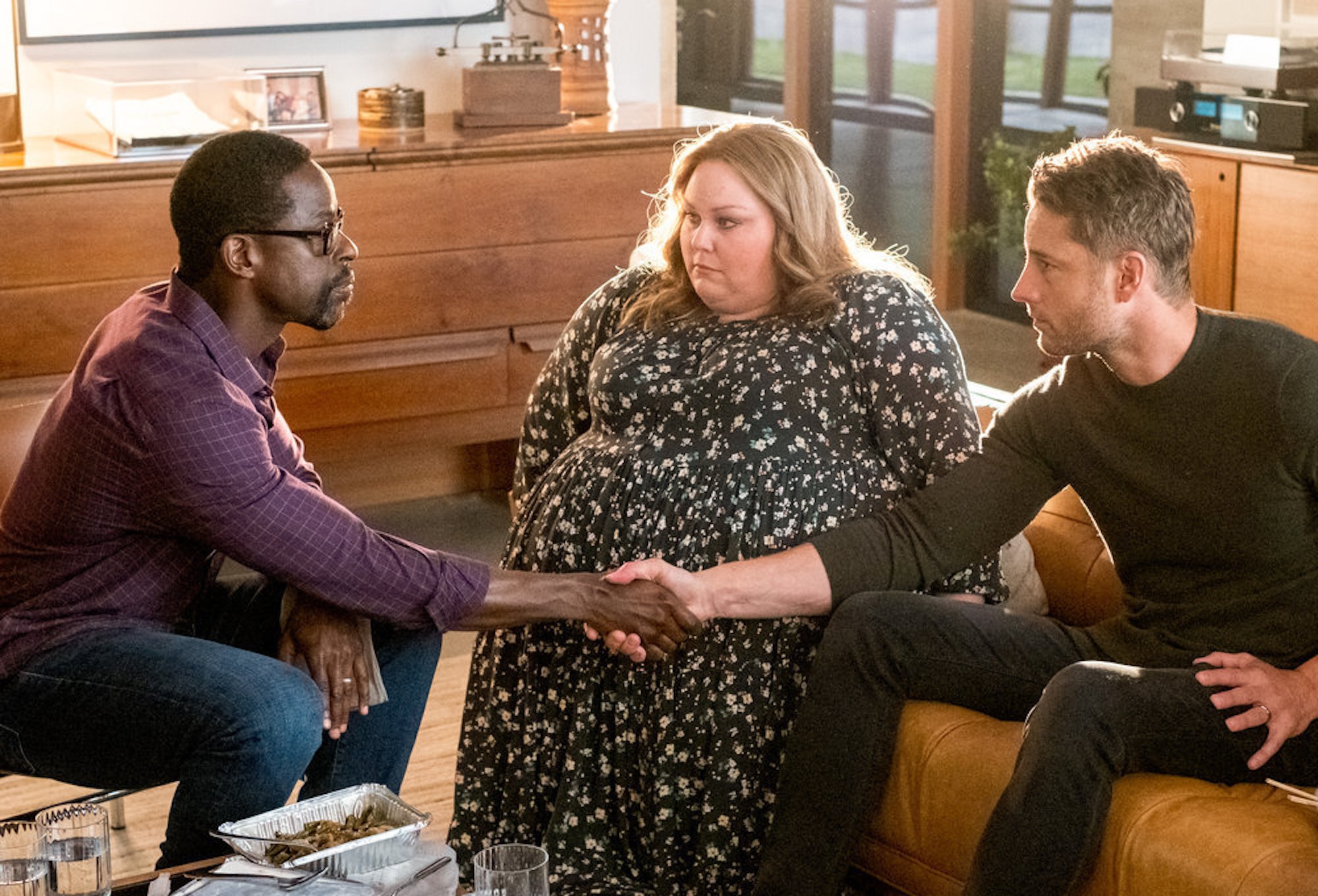 What will Justin Hartley do after the This Is Us Season 6 finale airs? During an interview with Rotten Tomatoes, he shared he has a passion for directing, and he may try to do more of it in the future. He directed a few episodes of This Is Us as well.
"I can see myself directing more, it just would depend on the project," he explained. "It's a massive undertaking. It's a load of work. And I really love my wife, and I love hanging out at home and staring at her beautiful face, so it takes me away from that, which sucks. But I'll tell you what I would love to do is direct her, and not in a weird way, not in like telling her what to do, but I think she's supremely talented."
More imminently, Hartley will star in a new CBS drama titled The Never Game. The Hollywood Reporter notes Hartley both acts and is the executive producer of the drama. He's also working with This Is Us director and executive producer Ken Olin.
What is Justin Hartley's new show, 'The Never Game'?
What is The Never Game all about? The show is based on a novel by Jeffrey Deaver and is about survivalist Colter Shaw (played by Hartley) who roams around the country off the grid and solves mysteries. The show premieres in the 2022/2023 TV season on CBS.
"When I read the book, I was immediately drawn to the character and the story; developing this project with Ken has been a true labor of love," Hartley said, according to The Hollywood Reporter. "Colter is going to kick some serious a**, and I can't wait for audiences to meet him."
The This Is Us Season 6 finale airs Tuesday, May 24, at 9 p.m. ET on NBC.
For more on the entertainment world and exclusive interviews, subscribe to Showbiz Cheat Sheet's YouTube channel.