'This Is Us': Justin Hartley Knows Who He Wants Kevin to End up With
Going into the final season of 'This Is Us,' Justin Hartley knew exactly who he wanted Kevin to end up with by the series finale.
This Is Us has teased the outcome of Kevin's love life for a while now. But the finale is just around the corner, and fans are more eager than ever to find out who his soulmate is. Everyone has their own opinion about who Kevin should be with, and Justin Hartley, who plays Kevin, even had a preference for his character.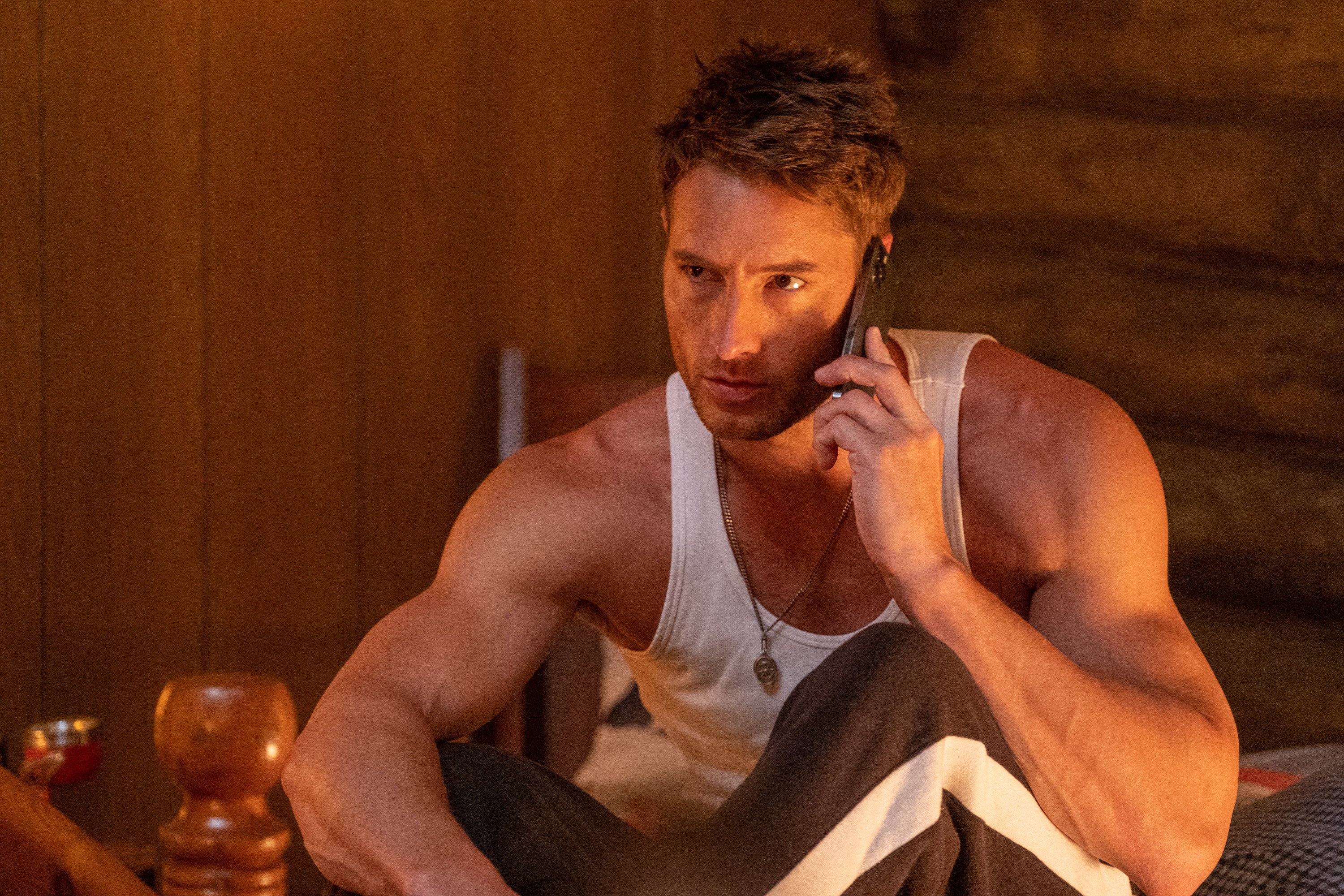 Justin Hartley revealed that he had a preference regarding Kevin's love life in 'This Is Us'
During an interview with Entertainment Weekly, Justin Hartley discussed the end of Kevin's complicated story in This Is Us. The actor even shared whether or not he knew who he wanted Kevin to be with by the time the series finale rolled around.
"Yeah, I did," Hartley said. "Look, I've been so lucky, man. I've been gifted with all these really great scene partners. So whichever way it turned out, I was like, 'OK, great.' I just cared about the story, that it made sense, you know?"
Hartley didn't reveal if the woman he wanted Kevin to choose was the one that the writers picked as well. However, he warned that not everyone would like the answer regarding his character's endgame.
"I don't think everyone's going to be happy necessarily," Hartley disclosed. "Every single person is not going to be like, 'That's what I wanted.' Some people will want something different. I mean, because it could be that he just ends up with no one … People are going to have their own reasons for why they believe what they believe."
He concluded, "But whether you get what you want or you don't get what you want, I think it's going to be very satisfying, and you're going to understand what happened, and you're going to say, 'Well, that makes a lot of sense.'"
'This Is Us' fans can likely rule out 2 women for Kevin
Although the end to Kevin's love story in This Is Us is still a mystery, at least we can disregard a couple of women from being his soulmate. Justin Hartley told Entertainment Weekly that he "thinks" fans can rule out Cassidy as a potential love interest for Kevin.
"But I also think that, you know … [laughs] this is Kevin," the actor said. "Which way the wind blows, you never know. Something could happen, and all of the sudden, he's like, 'Wait a minute, wait a minute. You are the one for me!' So he's struggling with that. But I think he's settling down into that idea that they're friends. And important friends. And necessary friends. And he's comfortable with that. I think."
Of course, Hartley wouldn't outright say that Cassidy is not the woman for Kevin. But it sounds like the two will remain good friends until the series finale.
As for Madison, This Is Us Season 6 Episode 12 revealed that she is married to Elijah and pregnant with his child. So it's improbable that the NBC drama would reopen the door to Kevin and Madison's relationship somewhere down the line.
Sophie returns in 'This Is Us' Season 6 Episode 13
If neither Cassidy nor Madison is the one for Kevin in This Is Us, perhaps he and Sophie will reconnect.
Sophie briefly returned in This Is Us Season 6 Episode 12 when she and her husband attended Kate and Phillip's engagement party. Kevin stared longingly at his ex-wife before he went over to chat with her. Unfortunately, viewers didn't see their talk, but we'll likely see more of them in episode 13.
The thirteenth hour of the final series takes place on Kate and Phillip's wedding day. And according to This Is Us co-showrunners and executive producers Isaac Aptaker and Elizabeth Berger, Kevin and Sophie's story is far from over.
"Kevin's always been our guy who takes one step forward only to take two big steps backwards," they told Deadline. "And it's definitely safe to say he backslid a bit romantically after Madison ended things. Obviously, Sophie has held a special place in his heart for decades now. Maybe those were just longing looks they gave each other at Kate's engagement party, or maybe there's still another chapter of their story to be told."
This Is Us Season 6 Episode 13, "Day of the Wedding," airs Tuesday, April 19, at 9 p.m. ET on NBC.