'This Is Us': Justin Hartley Had the 'Most Fun' Portraying Kevin's Addiction
After This Is Us concluded, the cast reflected on the show's six seasons and a few of their most memorable storylines. And according to star Justin Hartley, Kevin's downfall in This Is Us Season 2 was a highlight for him on the show.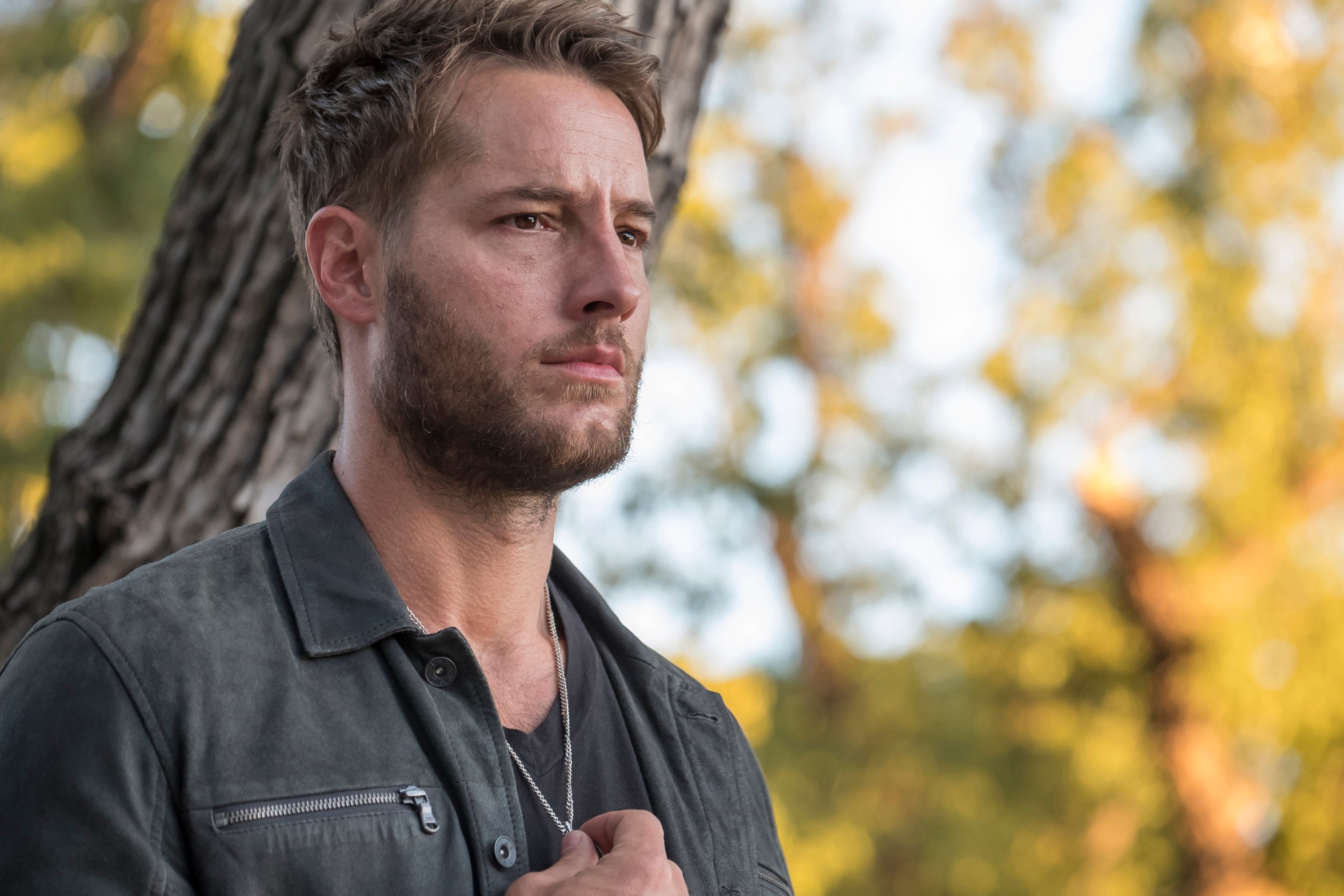 Kevin was addicted to alcohol and drugs in 'This Is Us' Season 2
As most This Is Us fans know, addiction runs in the Pearson family. Both Jack and Nicky were alcoholics, and Kevin joined them in This Is Us Season 2.
Following an injury to his bad knee while on a film set, Kevin started excessively taking pills and drinking to not only numb the physical pain but also the emotional hurt from his father's death that he had pushed down for too long. He began to spiral, which led to a second breakup between Kevin and Sophie. And it all came to a head when he returned to his high school to accept an award.
A drunken and high Kevin tried to tell his former classmates that he wasn't worthy of the award, but that only made them applaud more. He later had a one-night stand with a woman he went to school with, and he stole her prescription pad to get more drugs. However, Kevin lost Jack's necklace at her house, and when he returned to get it, she shut him out.
Things only got worse when Tess snuck into his car, and then he got pulled over for a DUI. Kevin finally went to rehab, and he got sober. However, in This Is Us Season 3, he relapsed after finding his uncle. Thankfully, Kevin got sober once again after the birth of his nephew, Jack.
Justin Hartley shares why his character's addiction was his favorite storyline
During an interview with Entertainment Weekly, Justin Hartley discussed Kevin's addiction storyline in This Is Us.
"Look, the Manny stuff was fun," the actor explained. "But the most fun, oddly enough, was what they let me do when he had his pill addiction and his drinking, and he's spiraling out of control. Maybe not fun to watch if you loved the character, but then we earned the right to build him back up."
For Hartley, the downfall of Kevin in This Is Us Season 2 was one of his favorite developments for his character. And we can't help but agree. Of course, it was heartbreaking to watch Kevin reach rock bottom, but it made him relatable and more complex than the self-absorbed actor we met in the pilot episode.
How Justin Hartley wants fans to remember Kevin
While speaking with The Hollywood Reporter, Justin Hartley shared what he hopes the audience takes away from Kevin's character arc.
"That sometimes it takes a long time to get to the place that you need to be, to contribute," he explained. "To give everybody a second chance; people deserve second chances. And sometimes, not to be so quick to judge. Kevin ended up being a really great guy. When we first met him, I don't even know what he was. Seemingly, just vapid."
Hartley continued, "I think the man that he became is a really wonderful, thoughtful, caring man. He cares a lot about his family, and he has all of his priorities in check, so hopefully, that's what people remember about him. And sometimes it takes a long time to get there, I guess. At least, for him, it did."
This Is Us is available to stream on Hulu and Peacock.
How to get help: In the U.S., contact the Substance Abuse and Mental Health Services Administration helpline at 1-800-662-4357.
RELATED: NBC Wanted 'This Is Us' to Last for More Than 6 Seasons