'This Is Us': Justin Hartley Reveals the Series Doesn't End on Rebecca's Death
'This Is Us' fans are bracing themselves for heartbreak in the final two episodes, however, the series finale will end on a happy note, according to Justin Hartley.
This Is Us fans are bracing themselves for the end and saying goodbye to the Pearson family. And coincidentally, the Pearsons will have to say goodbye to Rebecca sometime in the final two This Is Us episodes. But Justin Hartley, who plays Kevin, promises that the moving series finale won't end on a depressing note in the form of Rebecca's death.
[Spoiler alert: This article contains spoilers from This Is Us Season 6 Episode 16, "Family Meeting.]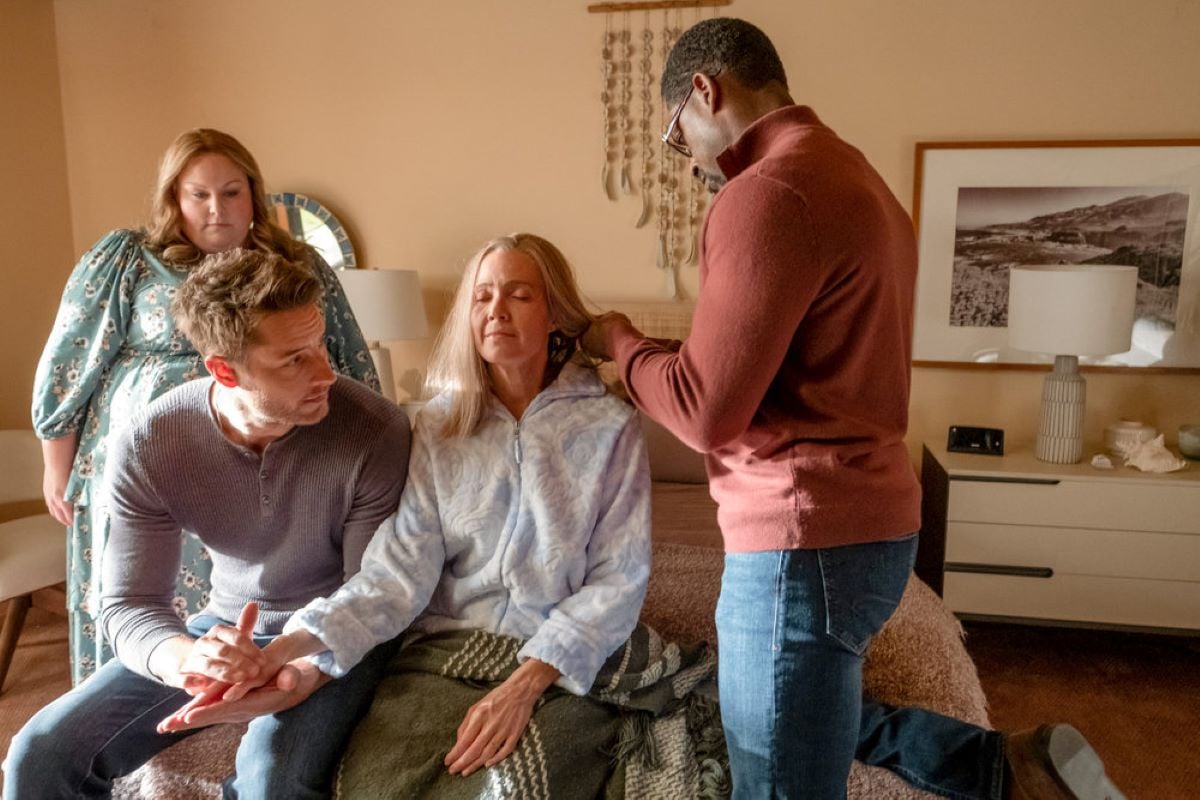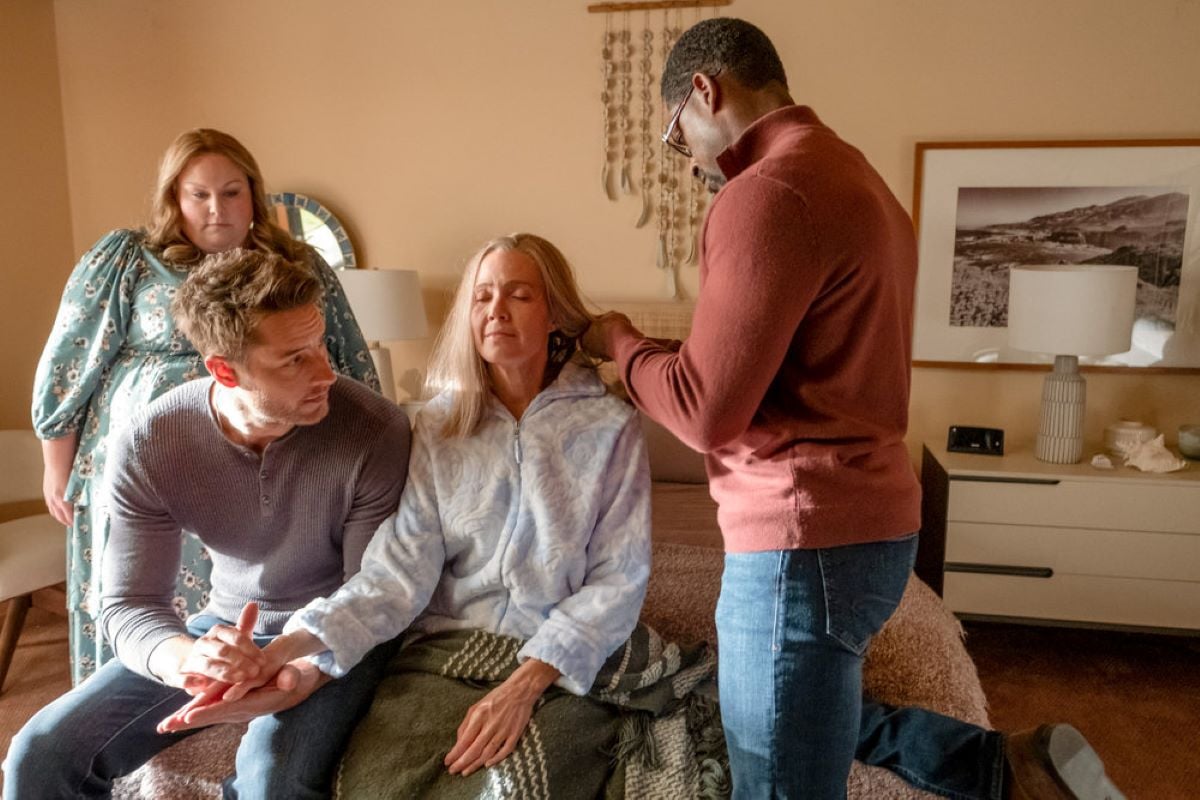 'This Is Us' Season 6 Episode 16 catches up to the flash-forward
The Big Three called a family meeting in This Is Us Season 6 Episode 16 to figure out the next steps for Rebecca's care. Randall wanted their mother to come live with him, and Kevin wanted her to stay in the house he built for her. But ultimately, Kate had the final decision because Rebecca chose her to be her executor in Miguel's absence.
After contemplation, Kate decided that Rebecca would come to Los Angeles with her and Phillip. However, Kevin had another plan for their mother. He and Sophie would leave LA and move into Rebecca's house with her. And since Madison and Elijah had wanted to move to the East Coast anyway, it was the perfect solution. Kevin wouldn't be away from his kids, Nicky and Edie would be there to help them, and Rebecca could stay in the house she knows.
At the end of "Family Meeting," the audience sees flashes of the next few years with Kevin and Sophie living with Rebecca and Randall and Kate coming to visit. And then This Is Us finally caught up to the flash-forward the show has been teasing since season 2. Rebecca doesn't have much time left, and it's time for the Pearsons to say goodbye to the matriarch.
Justin Hartley claims the 'This Is Us' series finale doesn't end with Rebecca's death
While speaking with The Hollywood Reporter, Justin Hartley discussed the final two This Is Us episodes. He also revealed his reaction to the series finale script.
"I thought it was great," Hartley shared. "I thought we did a good job of not ending the show on such a sad note. Because it's like, are we going to end the show with [Rebecca's] death? But that's not really what the ending was."
The actor continued, "I thought it was not about what's happening now, necessarily, but what's in store for the future. Where these three are going and the tools that they have to help them navigate throughout all for the trials and tribulations that might come their way."
Based on the end of This Is Us Season 6 Episode 16 and Hartley's comments, it sounds like episode 17 might deal with the heaviness of Rebecca's death. And then, the series finale will focus on Kevin, Kate, and Randall's future and reflect on the Pearson family's beautiful lives. So This Is Us will break fans' hearts with the penultimate hour and then sew it back together with the finale.
What is next for Rebecca in 'This Is Us'?
Although Justin Hartley claims the series finale ends on a fulfilling note, fans still have to get through This Is Us Season 6 Episode 17, which focuses on Rebecca on her deathbed.
The NBC drama has teased a flash-forward to a night where the Pearsons gather to say goodbye to Rebecca for many seasons now. And for better or for worse, the audience will finally get answers about the infamous flash-forward.
"[Episode 17] picks up pretty much right where [episode 16] left off," executive producer Isaac Aptaker told Glamour. "This episode carries us right up to that flash-forward we've been visiting for a couple of seasons now, of everyone gathering at the house to really say goodbye to Rebecca because they know that the end is near. Episode 617 rejoins that time period and folds back in on those little snippets we've seen of everyone arriving at the house."
This Is Us Season 6 Episode 17, "The Train," airs Tuesday, May 17, at 9 p.m. ET on NBC.