'This Is Us': Justin Hartley Says Kevin Is the 'Most Suited' to Live With Rebecca
Rebecca is nearing the end of her life in This Is Us Season 6, and the Big Three are doing their best to pay their mother back for everything she did for them. And that includes taking care of her after Miguel's death. Kevin, Kate, and Randall had to decide what was best for Rebecca's living situation in This Is Us Season 6 Episode 16, and one Pearson sibling, played by Justin Hartley, stepped up to the plate.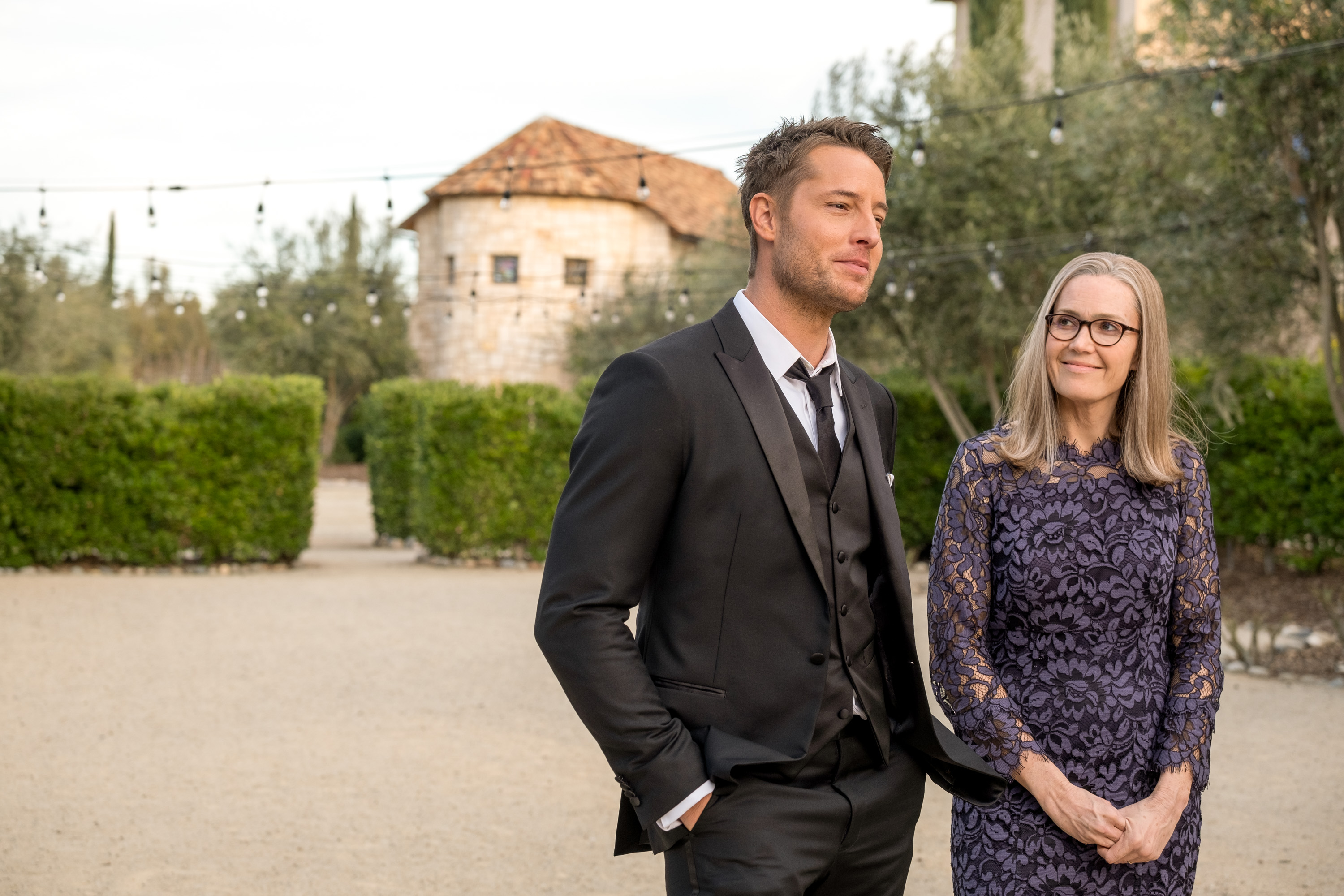 Kevin and Sophie decided to move in with Rebecca in 'This Is Us' Season 6 Episode 16
Randall called for a family meeting between himself, Kevin, and Kate in This Is Us Season 6 Episode 16. He wanted to figure out how to handle Rebecca's care following Miguel's death. And while Randall wanted their mother to move in with him in Philadelphia, Kevin was adamant that she stay in the house he built for her.
Ultimately, though, the final decision belonged to Kate. She is now Rebecca's executor since Miguel is no longer around. And she didn't like either of her brothers' options. Randall would start pulling back on his senatorial duties if Rebecca lived with him, something their mother would be against. If she stayed in Kevin's house, she would be all alone without family.
In the end, Kate decided that it was best that Rebecca move to Los Angeles, where she and Phillip could be close to her. However, Kevin ended up having a better solution. He and Sophie would move in with Rebecca at the house since Madison and Elijah wanted to move to the East Coast anyway. So Kevin would be close to his children and his mother. And for years, Kevin took care of Rebecca until her death in This Is Us.
Justin Hartley explains why the 'This Is Us' writers chose Kevin to be his mother's caretaker
During an interview with The Hollywood Reporter, Justin Hartley discussed Kevin's decision to step up for his mother in This Is Us.
"I think [creator Dan Fogelman] always had the idea in his head that this would be what Kevin did," the actor revealed. "At the end of the day, Kevin is the one most suited for staying there [at Rebecca's house]."
Hartley further explained, "Randall has all of his political stuff to do; he's taken the big swing. And I think a change of career, for the time being at least, where Kevin is focusing on other people with the nonprofit, is great for him. He's been so fortunate in his life with acting that he can now focus on helping other people. He's good at it."
All of the pieces fell into place when Kevin suggested that he and Sophie live with Rebecca in This Is Us Season 6 Episode 16. Everything has come full circle, and if that's not enough to make viewers emotional, we don't know what will.
'This Is Us' executive producers defend the Big Three's decision
While speaking with NBC Insider, This Is Us co-showrunners and executive producers Isaac Aptaker and Elizabeth Berger explained why Kevin was the one to move in with Rebecca.
"I think we all loved the idea that Randall in this episode — and Beth is helping him do it — he's coming to see his brother and sister as they are, not as they were," Aptaker shared. "And Kevin, he's always been the screw-up. He's always been the problem child. So having the chance for him to finally rise to the occasion and say, 'It's my turn. I'm ready now. Let me be the one to take this on' — and Randall realizing he can do it — was a great completion."
He continued, "A great completion to not only Kevin's journey over these six years but also the brothers' journey. These two brothers began the series with real animosity towards each other. Getting to this place where Randall is able to see his brother for the man he's become, who's ready to take over, is amazing."
This Is Us Season 6 Episode 17, "The Train," airs Tuesday, May 17, at 9 p.m. ET on NBC. And the This Is Us series finale, "Us," airs the following week on May 24.
RELATED: 'This Is Us': Milo Ventimiglia and Mandy Moore End the Show the Way They Started — Together