'This Is Us': Laura Niemi Teases Milo Ventimiglia Is 'One of My Favorite Scene Partners' for This Reason [Exclusive]
This Is Us star Laura Niemi has played many unforgettable characters throughout a two-decade career in the entertainment industry. Television fans know the actor from her work on General Hospital, The Young and the Restless, Days of Our Lives, ShowFriends, 9-1-1: Lone Star, Hollywood Heights, and Stranger Things, among her dozens of roles. Niemi sat down with Showbiz Cheat Sheet to talk about her experience portraying Jack's mother, Marilyn Pearson, in the unforgettable NBC drama and teased why Milo Ventimiglia is "one of my favorite screen partners."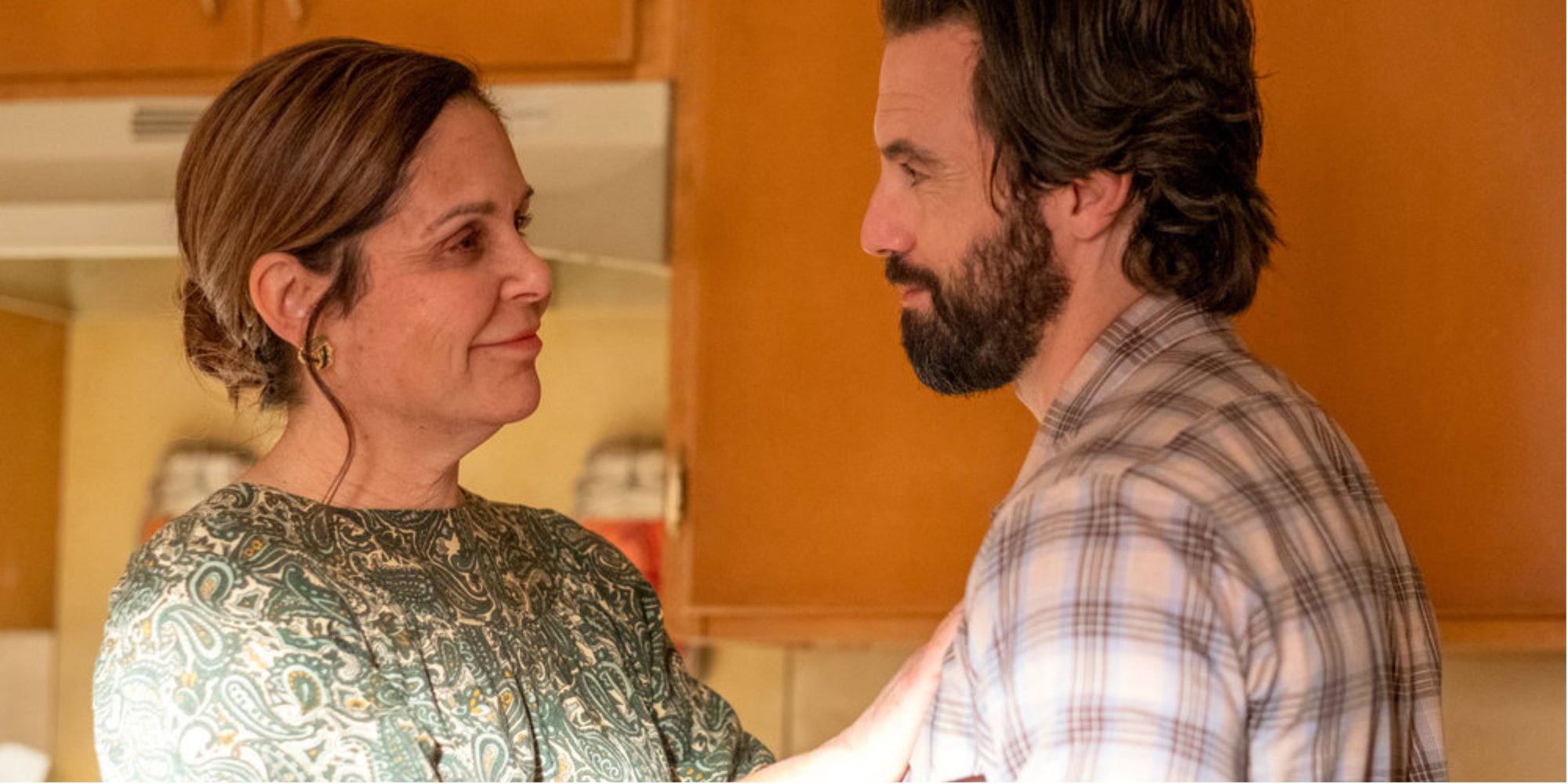 Laura Niemi says the 'This Is Us' set was 'full of love'
The actor once told People Magazine she was born in the "wrong era." She says her best friend growing up was her grandmother and believed she always had an "older soul."
She says the This Is Us set was always "full of love."
Niemi: The experience itself was just so incredible. The cast and crew are the loveliest of people. So what you see on screen is, you know, coming from all love everybody had on set.
However, For me, being a part of a show that my family gathered and watched has been extraordinary. It's been a dream for my career. How wonderful to play this character and to be able to go back and forth in different time periods.
However, the only bittersweetness I have about it is that my grandmother would have loved the show. She came with me during the experience.
The dynamic between Marilyn and her son Jack (Milo Ventimiglia) was beautiful and sad. They cared for one another but didn't verbalize their feelings.
Niemi: You know, my grandmother was very much like that when it came to intimacy. She wasn't a big hugger and wasn't a person who always wore her feelings on her sleeve. In that way, you know, she was a bit guarded. I love that. But, I felt that is true to the period for many women in the 1950s and 60s.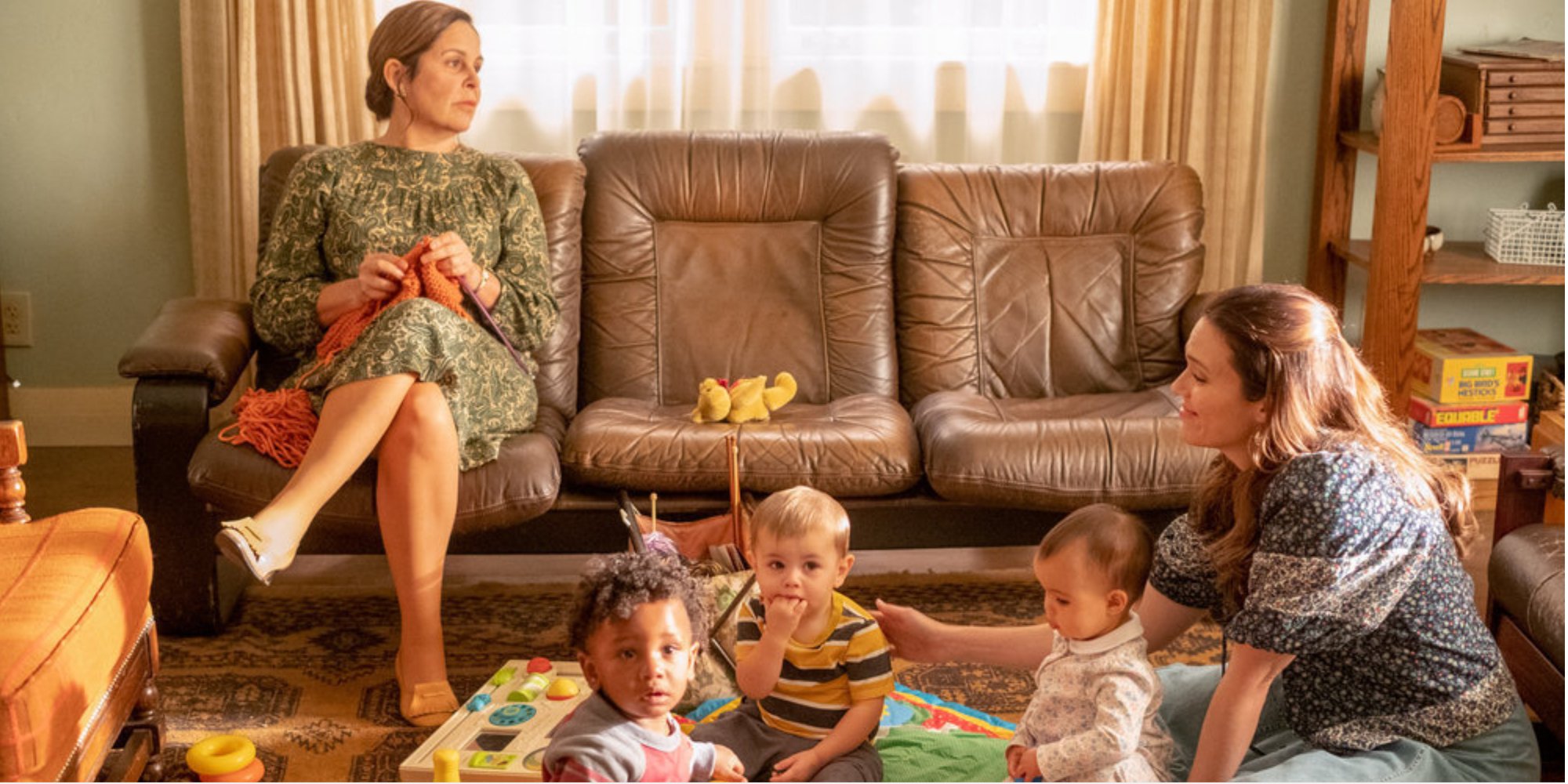 'This Is Us' star Laura Niemi said Marilyn Pearson handled herself with dignity in the face of adversity
Niemi: The gentleman who played my husband is a wonderful actor named Peter Onorati. He's such a lovely man and couldn't be further opposite than Stanley Pearson.
But there's a safety to that. When you trust the other actor, it's a beautiful thing, a wonderful gift.
Milo [Ventimiglia, Jack], is just one of my favorite scene partners, I adore him. I can't say enough about him. He's just such a talented person, but equally kind and generous. So it allows a great space for an actor to feel safe to go to darker places. You know, it was a nice dynamic.
As a guest, you just kind of get in there, do the work, and the scenes are intense. However, it wasn't until later this last season that we got to know each other better.
We were subsequently more relaxed with the characters, and it was just incredible.
In 'Don't Let Me Keep You' Jack realizes how much he didn't know about Marilyn
Niemi: When I first started playing Marilyn [This Is Us initially introduced the character in 2017 in the episode titled "The Right Thing to Do"], she was just Jack and Nicky's mother and Stanley's wife. The character wasn't fleshed out. She was just almost peripheral.
However, having Jack's story without fleshing the parents out would have been tragic for me. It was a beautiful gift to have closure for the character.
Here at Showbiz Cheat Sheet, we received a lot of commentary as to why Nicky (Michael Angarano and Griffin Dunne) was not at Marilyn's funeral alongside Jack. Could you give viewers some insight as to your belief as to why both of Marilyn's sons were not in attendance?
Niemi: I think what's beautiful about the show is everybody else's interpretation. Not to be coy, but I do feel like, you know, this is such a beloved show. Viewers have ideas about how these characters ended up, and I think it's lovely to leave them wondering about it all.
However, everyone received exactly what they needed as the show ended.
Laura Niemi appears in season 4 of Netflix's Stranger Things. She stars alongside Steve Carrell in FX's limited series, The Patient, debuting Aug. 30.
RELATED: 'This Is Us' Fans Feel Let Down Over Storyline Predictions They Had for the Series That 'Didn't Pan Out'