'This Is Us': Madison's Boyfriend Elijah Will 'Stand up' to Kevin in Season 6, According to Producer
Kevin is having a hard time figuring out his love life in This Is Us Season 6, and it doesn't help that Madison has moved on from him with Elijah. Only Dan Fogelman, Justin Hartley, and the This Is Us crew know who Kevin's soulmate is or if he's destined to end up with anyone at all. But fans know that Kevin is having difficulty accepting Elijah's presence in Madison and the twins' lives. And it won't get any easier in future episodes.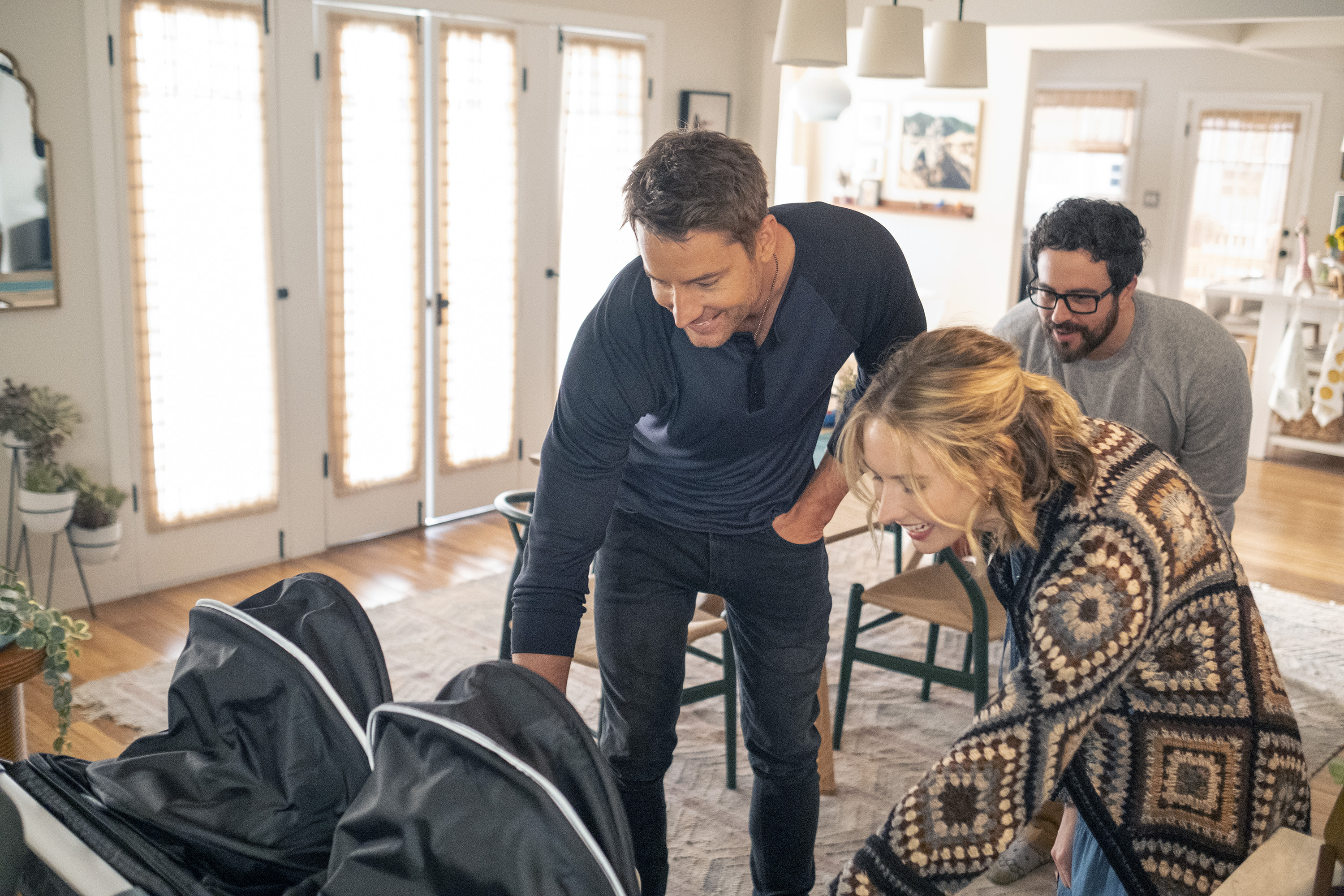 Madison has a new love interest in 'This Is Us' Season 6 after breaking up with Kevin
Not many This Is Us fans saw the pairing of Kevin and Madison coming. But after they slept together and got pregnant, they decided to raise their family together. After that, everything happened so fast. Kevin moved into Madison's house, he proposed, she said yes, she gave birth to their twins, and then their wedding day came.
Unfortunately, the couple got cold feet. And Madison realized that Kevin didn't truly love her, and she deserved to marry someone enamored by her. And when she confronted Kevin, he couldn't say that he was in love with her. So they called off their wedding.
At the start of This Is Us Season 6, Kevin lived in Madison's garage to be close to their children. But their proximity turned out to be a problem when Madison started dating Elijah. Now, Kevin lives in Kate and Toby's house, and he's very confused about what his heart wants. He even tried to start something with Cassidy in This Is Us Season 6 Episode 5, but she turned him down.
Julia Brownell teases what's next for Kevin, Madison, and Elijah in 'This Is Us' Season 6
At the end of the fifth episode, Kevin gave Elijah advice regarding Madison and ordering food for her. And while speaking with Entertainment Weekly, the producer and writer of episode 5, Julia Brownell, confirmed that Kevin was sincere in his talk with Elijah.
"I don't think there was any kind of sabotage there," Brownell shared. "I think he meant it in an entirely kind way, I do think our Pearsons sometimes open their mouths when they shouldn't. [Laughs] I will say that Elijah has been very appreciative of Kevin up until now. But you might see Elijah standing up to Kevin a little bit in a way that you might not expect."
Perhaps Kevin, without meaning to, will overstep his bounds when it comes to Madison's relationship with Elijah. And what else could anyone expect from Kevin Pearson? Regardless, it will be interesting to see how the three of them react to Elijah "standing up" to Kevin in This Is Us Season 6.
Julia Brownell discusses what's in store for Kevin's love life in the final episodes
During her interview with Entertainment Weekly, Julia Brownell addressed Kevin and Cassidy's conversation in episode 5 and what that might mean for his relationship with Madison.
"He is going to take what she said to heart," the writer revealed. "This is his final season journey. And one thing, if we're thinking about the questions of the show that we still owe, is: Does Kevin end up with someone? How does Kevin find happiness? And I think that this is a definite step on his way to finding the person he's with."
She continued, "Seeing Madison move on so quickly with someone else made him doubt his decision at the end of season 5. And Cassidy calling him out on how quickly he creates these romantic comedies in his head is an awakening for him. And that putting it out in the open will help him a lot as he moves forward. But I wouldn't close the door on Cassidy just yet."
So, this means that any of Kevin's love interests, including Cassidy and Madison, could be his soulmate. This Is Us is always keeping fans on their toes.
This Is Us Season 6 returns with new episodes on Tuesday, Feb. 22, at 9 p.m. ET on NBC.