'This Is Us': Mandy Moore Admits She Will 'Never Have a Partner' Like Milo Ventimiglia Again
As many This Is Us fans know, Mandy Moore and Milo Ventimiglia share a special bond. The two actors met for the first time as Jack and Rebecca during an audition for the soon-to-become hit NBC show. And since that day, Moore and Ventimiglia have formed a partnership that will be difficult to duplicate when they move on to other projects outside of This Is Us.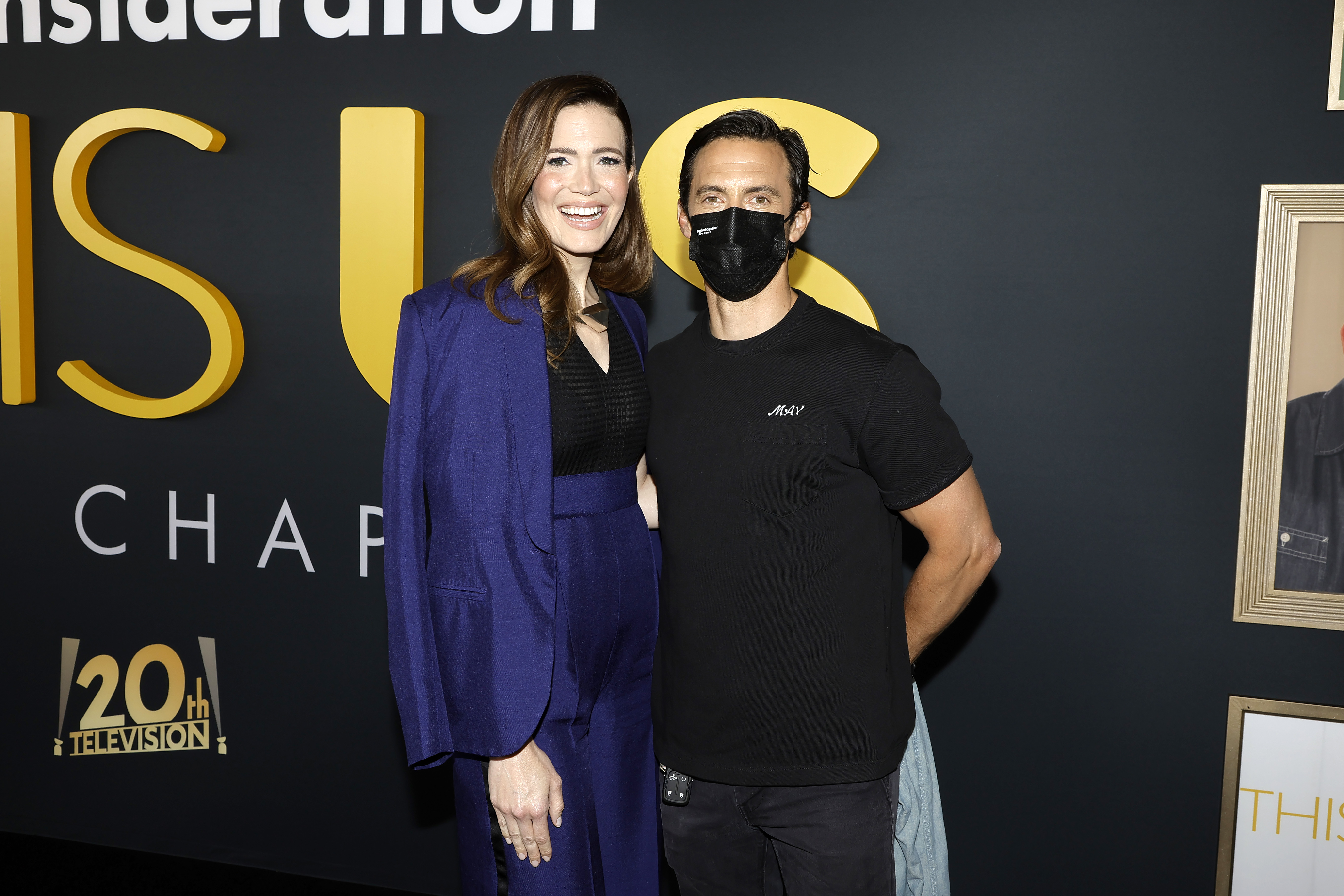 The 'This Is Us' series finale ended with a beautiful Jack and Rebecca scene
Unfortunately, fans had to say goodbye to Mandy Moore and Milo Ventimiglia as Rebecca and Jack when the This Is Us series finale aired on May 24. But the final hour brought their love story full circle as they reunited in the afterlife.
This Is Us Season 6 Episode 17 focused on Rebecca's final moments and the living Pearson family members saying goodbye to her. But at the end of the penultimate hour, Rebecca, whose consciousness had manifested itself on a train, arrived at the caboose. And when she entered the cabin, she finally reunited with Jack after many years. Fans thought that would be the extent of the couple's reunion, but the finale had more in store for them.
During the last moments of This Is Us, fans saw a continuation of Jack and Rebecca's scene in the caboose. Rebecca relayed that she was scared of leaving their kids behind. Jack comforted his wife by telling her that she will never really leave them. And for the final words of This Is Us, Mandy Moore and Milo Ventimiglia shared "I love you's" as Jack and Rebecca.
Mandy Moore reacts to shooting the 'This Is Us' caboose scene with Milo Ventimiglia
During an interview with TVLine, Mandy Moore shared her experience of filming the This Is Us caboose scene with Milo Ventimiglia.
"It was incredible to have that one last opportunity to look in each other's eyes and recognize what this experience has been like for both of us," Moore explained. "I know I will never ever have a partner like him again, in any regard, and I'm really grateful for it. So I just tried to stay present and be in the moment with him."
The actor echoed that sentiment while speaking with Variety. She also shared a sweet behind-the-scenes moment between her and Ventimiglia.
"Sweet Milo had a tissue ball underneath the pillow for me," Mandy Moore revealed. "Each take, Milo would very gingerly help me flip the pillow over so you didn't see the tear stains. We were just trying to configure the pillow every take to make sure you couldn't see where Mandy had been crying! He'd hand me my little wad of tissues to sop up the tears."
She continued, "It was so indicative of our relationship and the way we always supported each other and had each other's back. It was effortless from the beginning, and it was effortless through the end. I acknowledge that I will never, ever have an on-screen partner like Milo again. It's so rare to connect with someone on that level. In every way, this job was once in a lifetime."
Milo Ventimiglia reveals he and Mandy Moore weren't acting in the final Jack and Rebecca scene
While Mandy Moore and Milo Ventimiglia were emotional while filming the final Jack and Rebecca scene in This Is Us, they also comforted one another. And it also helped that they felt the script reflected their real-life partnership.
"I have such a deep relationship with Milo, and we have such a deep sense of trust in one another that it really echoed what our characters were saying," Moore told Entertainment Weekly. "I remember being so daunted by the script, like, 'How am I going to get through this? I've read it four or five times! And every time, I'm just like an emotional mess!' But in the end, it was like, 'Oh!' I just locked eyes with Milo and was like, 'I can do this. I've got him by my side. No problem.'"
Ventimiglia added, "I just was there, looking [Moore] in the eye, just saying the words. And also, knowing the context of the scene and what Mandy and I have managed to build for this couple for so many years, there's no acting. That's literally just pure existing. At the end of it saying, 'I love you' is like … it's just real."
This Is Us, starring Mandy Moore and Milo Ventimiglia, is available to stream on Hulu and Peacock.
RELATED: 'This Is Us' Series Finale: Is Randall Running for President?