Mandy Moore Has Put Her Finger on What Fans Will Miss the Most About 'This Is Us'
'This Is Us' actor Mandy Moore reflects on what she believes viewers will miss the most about watching the NBC family drama.
After six years on NBC, This Is Us star Mandy Moore has gained many beautiful memories spent playing the Pearson family matriarch, Rebecca. However, she understands that there are viewers who will miss the years invested in her fictional television family. The actor claims that of all the big and little moments shared with the Pearson brood, Moore thinks she's put her finger on just what fans will miss most about the series.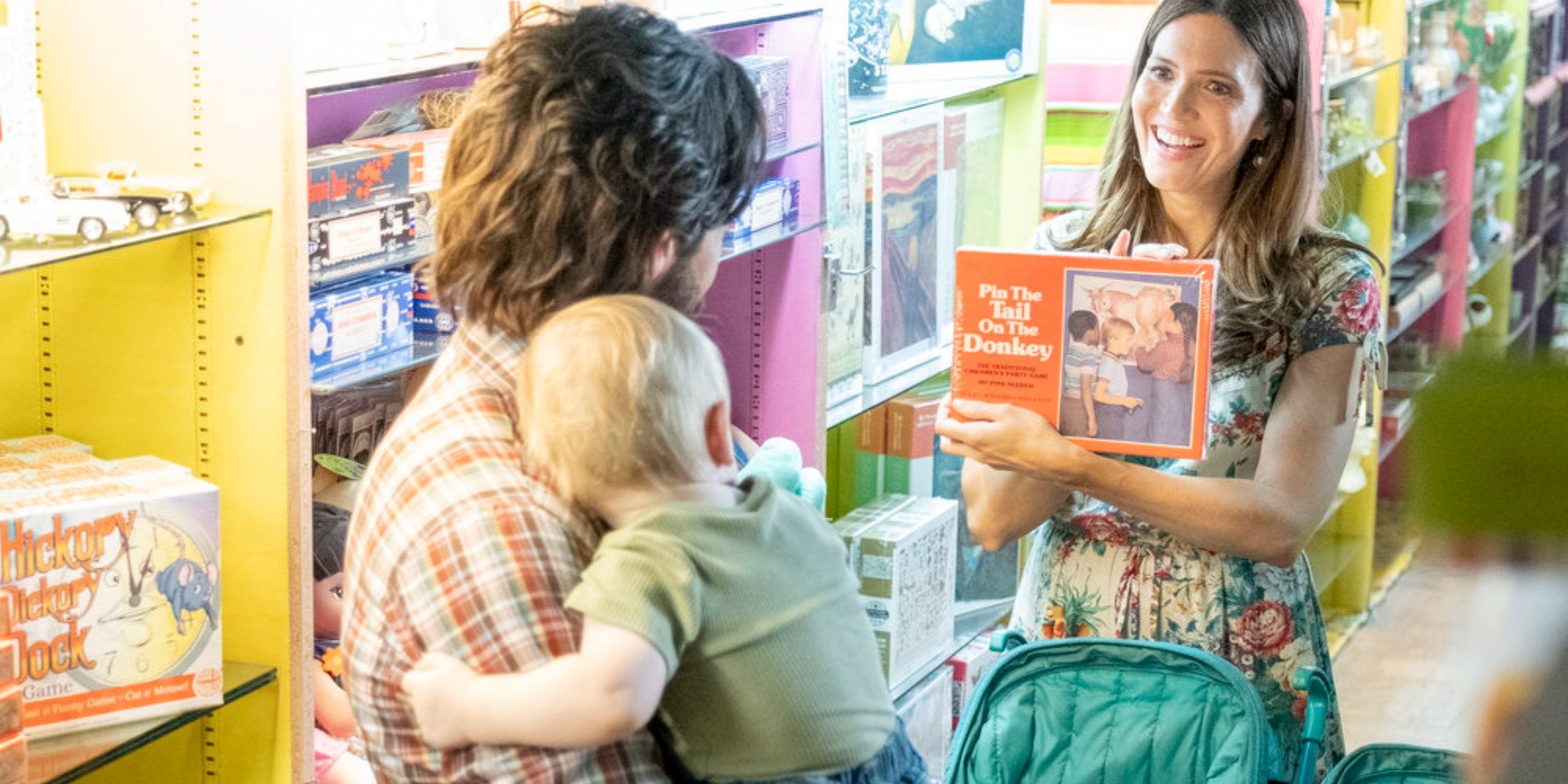 'This Is Us' star Mandy Moore played Rebecca for 6 seasons
Moore, who is 38-years-old, was tasked with portraying a character from her 20s through her death as an older adult. This task subsequently required Moore to spend hours in the makeup chair and dedicate time to ensuring she conveyed the right emotions of the character at different decades in her life.
As a result, the actor was handed even more challenges as she portrayed Rebecca's struggle with Alzheimer's, from diagnosis through to the character's death.
To ensure she was respectful to those whose families deal with this brain disorder, Moore turned to experts in the field of Alzheimer's.
Consequently, Moore's research paid off as the actor delivered a dynamic performance as the disease took its toll on her life, and its complications ultimately led to her death.
Mandy Moore believes 'This Is Us' fans will miss this one thing the most
In an interview with Entertainment Weekly, Mandy Moore shares her thoughts about leaving This Is Us behind. She also spoke of what she believes fans will miss most about their weekly check-in with the Pearson clan.
Consequently, Moore believes the show took viewers to vulnerable places and opened them up to reflect on their own lives.
"I just don't think culturally we're given that permission to feel the way we feel when we watch a television show that makes us cry and hold a mirror up to our own lives and the choices we've made," she explains. "I think that's what people will miss about the show."
But, Moore understands the ending of the series could be brutal for fans. Many felt a special kinship with the characters.
However, Moore admits This Is Us was a special series. It dealt with how messy life can be within a family. It also depicts the bonds that hold people together even after death.
"I did think it was funny that our show got pigeonholed for that," Moore explained. "But I also understand when people were like, 'I was watching for a while, and I had to stop because I just couldn't handle it.'"
The actor concluded, "You have to be in the right frame of mind to allow this into your life. This show does not shy away from it."
One episode remains of 'This Is Us' season 6
…and with that, we swing into our final episode of #ThisIsUs. The series finale, Tuesday 5/24.😭💔 pic.twitter.com/nhq6UfQtLk

— Mandy Moore (@TheMandyMoore) May 18, 2022
The final episode of This Is Us is titled "Us."
The installment will subsequently feature Rebecca's adult children, The Big Three, as they deal with her passing and how their family will move forward.
The Big Three are Randall (Sterling K. Brown), Kevin (Justin Hartley), and Kate (Chrissy Metz).
This Is Us airs its finale on NBC on Tuesday, May 24 at 9 p.m. EST.