'This Is Us': Mandy Moore Reveals Milo Ventimiglia Asked Her if He Could 'Snuggle Into Her Neck' During Their Audition
Mandy Moore has opened up about her first chemistry read with Milo Ventimiglia for 'This Is Us,' where they immediately struck up a connection.
Mandy Moore and Milo Ventimiglia are everyone's TV mom and dad after starring as the Pearson matriarch and patriarch in This Is Us for six years. The actors share unbelievable chemistry, and they wreck fans' hearts almost every Tuesday night. It's no wonder Moore and Ventimiglia immediately hit it off during their first audition.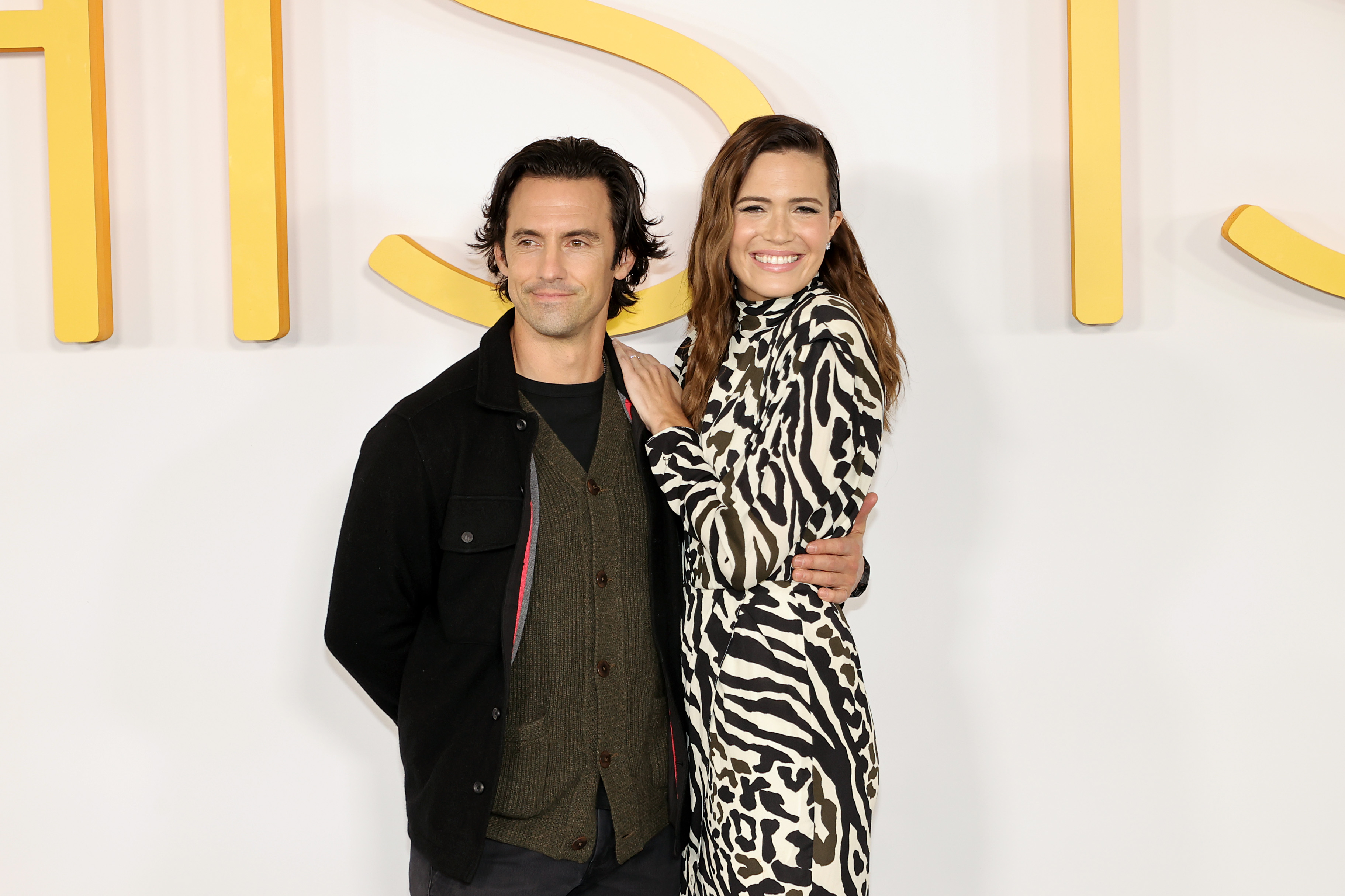 Mandy Moore and Milo Ventimiglia play Rebecca and Jack Pearson in 'This Is Us'
The This Is Us series premiere introduced Jack and Rebecca Pearson, played by Milo Ventimiglia and Mandy Moore, to the world, and nothing has ever been the same.
As many fans recall, the first episode of the series featured Rebecca having complications during her and Jack's babies' birth. They were supposed to have triplets, but the second boy sadly died during childbirth. That's when Jack met a firefighter at the hospital who brought in a baby left at the fire station's doorstep. And that is the moment that fans realized that Jack and Rebecca's story took place in a different time period from Kevin, Kate, and Randall's story.
Rebecca gave birth to Kevin and Kate, and she and Jack decided to adopt Randall that day. It's a heartwarming story that will bring a tear to anyone's eye.
Throughout This Is Us, fans have watched as Milo Ventimiglia and Mandy Moore's characters have navigated parenthood, heartbreak, addiction, grief, and everything in between. And there's a reason why so many people gravitate toward Jack and Rebecca — the actors established trust on the very first day they met.
Mandy Moore recalls her first audition with Milo Ventimiglia for 'This Is Us'
The This Is Us Twitter page posted a video of Mandy Moore, Milo Ventimiglia, Sterling K. Brown, and Susan Kelechi Watson reflecting on their characters' love stories in the show. In the clip, Moore expressed her gratitude toward her TV husband.
"Where do I start with Milo Ventimiglia?" Moore pondered. "It feels so effortless with Milo. What he brings to the table as a human and as a father and as a husband — it's so remarkable."
She continued, "I have had such a real partner in Milo from the very beginning. Literally from the audition when he asked me in a very polite gentlemanly way, 'Is it OK if I snuggle into your neck for this scene?' I was like, 'That's very polite, and I appreciate it, and yes, of course, handsome stranger. You can snuggle into my neck.' He makes it so easy to fall in love with him. From the very beginning, it was not even a second thought."
This Is Us would not be This Is Us without Milo Ventimiglia and Mandy Moore as Jack and Rebecca. And it's clear that in their first meeting, they formed an unformidable bond that translates seamlessly to the screen.
The co-stars exchanged vows prior to the series premiere
During an interview with TV Insider, Milo Ventimiglia revealed that he and Mandy Moore made promises to one another before This Is Us Season 1 premiered.
"I remember our trip to New York [when the show was announced in May 2016]," Ventimiglia recalled. "We were at a party, and in a quiet moment, sitting off to the side, Mandy and I raised our glasses and made vows of a sort: 'I'm not going to be happy unless you're happy. Let's communicate and support one another.' That hasn't stopped."
This Is Us Season 6, starring Mandy Moore and Milo Ventimiglia, airs Tuesdays at 9 p.m. ET on NBC.