'This Is Us': Mandy Moore Spills Fans Might Need to 'Take a Day Off From Work' After Season 6 Finale
Mandy Moore revealed on 'The Today Show' that fans might need some time to recoup after viewing the finale of 'This Is Us.'
Fresh off the heels of the final day of filming NBC's This Is Us, Mandy Moore visited Today, where she debuted a song from her new album In Real Life and spilled details regarding the finale of the titular NBC series and its emotional ending. She spoke of how fans should prepare ahead of time for the emotional stress they might find themselves under as the series comes to a close.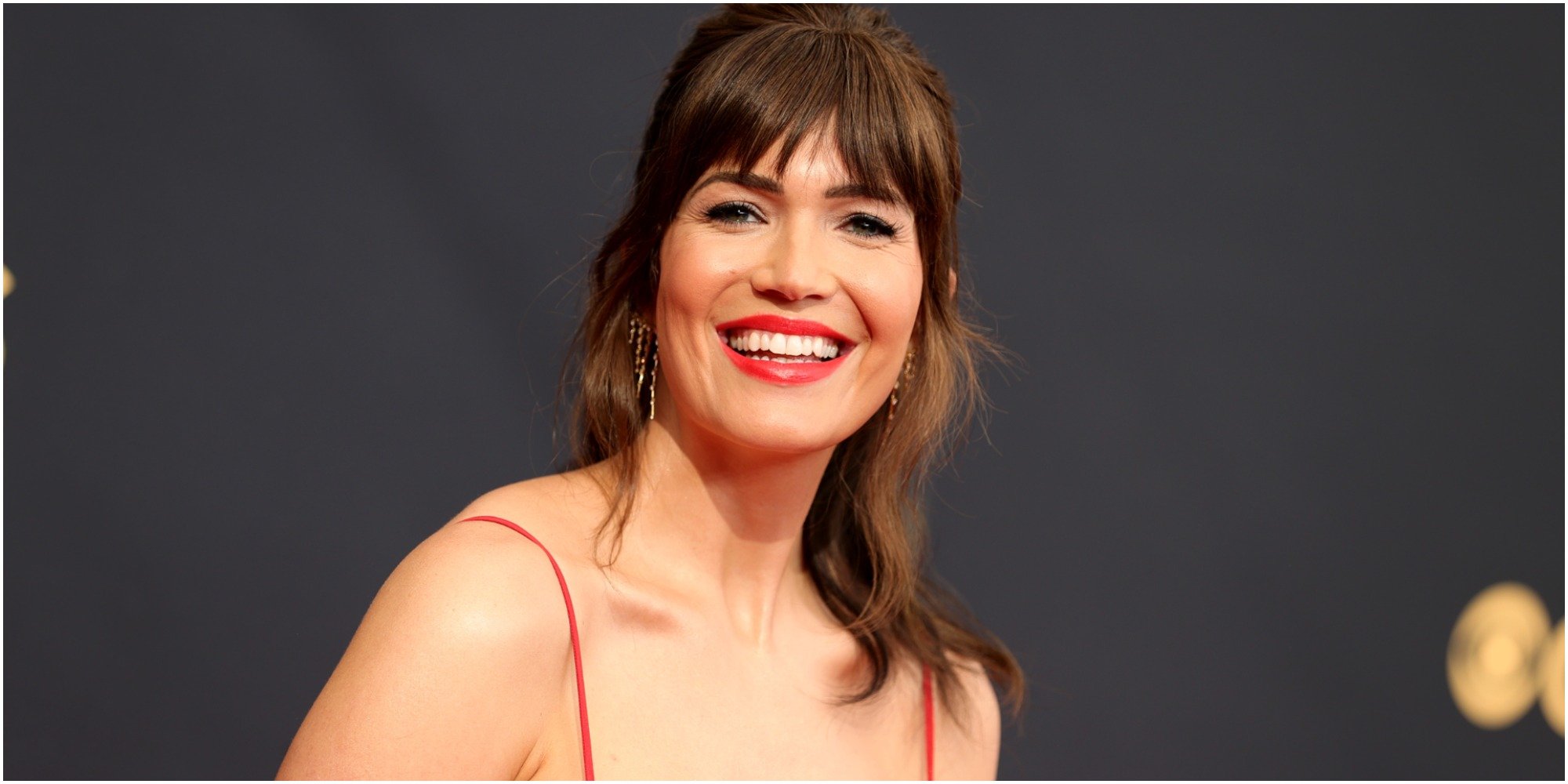 Mandy Moore had a visceral reaction from reading the script for the second to last episode of the NBC drama
During a panel for PaleyFest in Los Angeles, the show's creator, Dan Fogelman, mentioned that Moore had a strong reaction to the penultimate episode ahead of the This Is Us finale.
"The second to last script I sent out to the cast, and it made Mandy throw up," he said, according to People.
Moore confirmed: "It was so beautiful and upsetting that that was my physical reaction."
Mandy Moore said filming the 'This Is Us' finale was emotional
Moore spoke to Today hosts Willie Geist and Carson Daly about the emotional last scene of the last day of filming This Is Us. Instagram documented the moment.
In the photo, Moore and co-star Milo Ventimiglia, in character as Rebecca and Jack, hugged in the Pearson family kitchen for a final time.
She stayed to see the rest of the cast wrap up their scenes, including castmates Susan Kelechi Watson and Chris Sullivan, who play Beth and Toby, respectively.
"There were many people wrapping before Milo and me," Moore told Today.
"It was more emotional watching them wrap than when I wrapped," she continued about the last day of filming.
"It's a lot. It's six years of our lives and telling the story of this family and a lot to let go of and say goodbye to," Moore concluded.
Mandy Moore said fans might 'need to take a day off from work' after the season 6 finale
Today host Geist asked the actor if viewers might need to run to get extra tissues to prepare for the final episode of This Is Us. Moore quipped that fans might "need to take a day off from work" after viewing the series finale.
After revealing details regarding the finale of the NBC family drama, Moore spoke of her work as a singer. Moore also premiered tracks from her album In Real Life. She shared that she wrote the tracks for the album with her husband, Taylor Goldsmith, and her "best buddy," Mike.
Moore also said the album is reflective of parenthood. She worked on and wrote the album while pregnant with her first son with Goldsmith, Gus.
She shared sage advice about juggling many aspects of her career at once and marriage and parenthood.
"You prioritize if you can. It's like wearing one hat at a time," Moore shared.
This Is Us airs Tuesdays at 9 p.m. ET on NBC.