'This Is Us': Mandy Moore Teases Miguel's Fate in the Flash-Forward Scene
'This Is Us' fans are worried about where Miguel is in the flash-forward scene at Rebecca's deathbed, and Mandy Moore might have revealed a reason for his absence.
One of the biggest questions that This Is Us has to answer before the series ends regards where Miguel is in the flash-forward scene. Fans have seen neither Miguel nor Kate at Kevin's house in the future. However, thanks to This Is Us Season 6 Episode 12, we know that Kate is alive during the flash-forward and will likely appear at her brother's house soon. Miguel, on the other hand, is another story. Thankfully, Mandy Moore might have answers.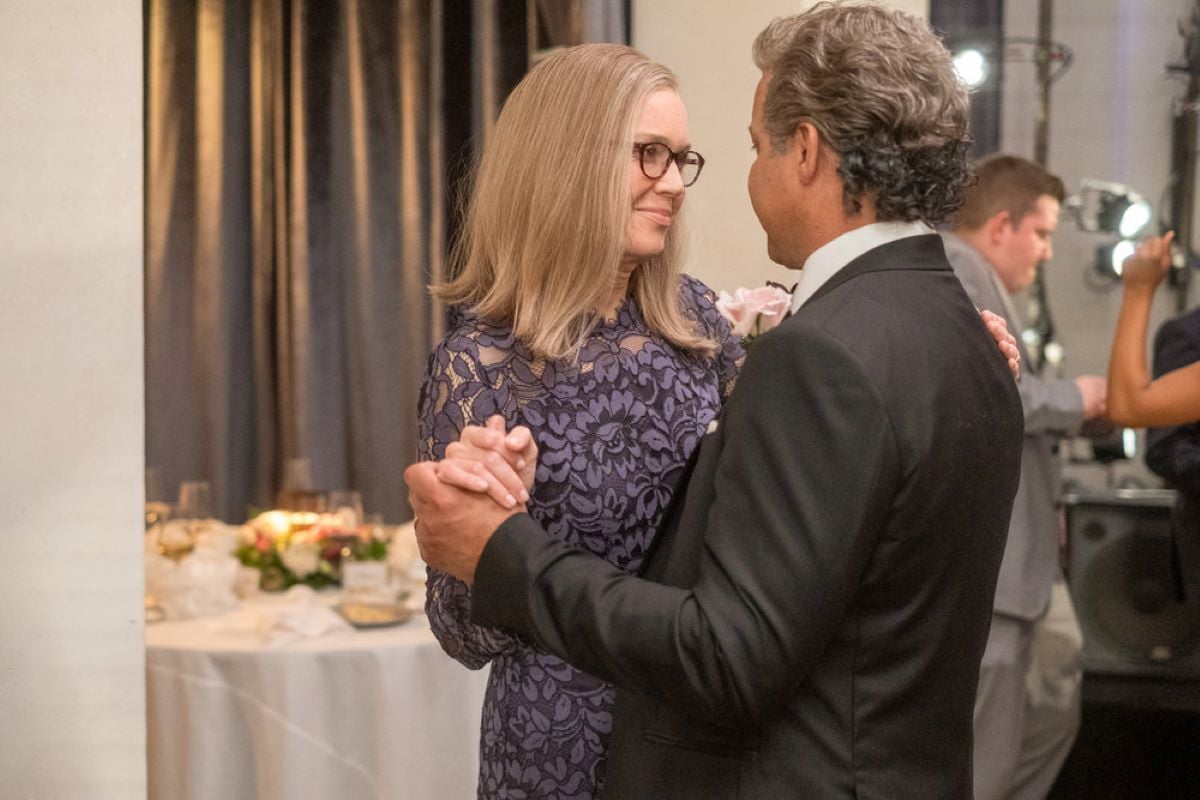 'This Is Us' Season 6 Episode 13 reveals that Miguel is taking new medication
This Is Us Season 6 Episode 13 jumped ahead to 2026 to the day of Kate and Phillip's wedding. And unfortunately, fans immediately learned that Rebecca's Alzheimer's had gotten worse. She frequently forgets which time period she is in, and she often mistakes Kevin for Jack. The hour also revealed that she is on numerous medications, but so is Miguel.
Randall, who has been busy with his senatorial duties, snooped through his mother's pill bottles, and he found blood pressure medicine for his stepfather. When Randall confronted him, Miguel was quick to deflect and tell him that he was handling his new health issues.
Later at the wedding reception, Randall told Beth, "Mom's sick. Miguel is getting old. I can see where it's all headed now, and it's all headed there so fast."
It seems as though Rebecca shouldn't be the only Pearson family member that This Is Us fans should worry about. There's a possibility that all of these clues from episode 13 might be foreshadowing Miguel's death. And he could die before Rebecca, which is why he isn't in the flash-forward scene.
Mandy Moore addresses Miguel's health problems
During an interview with People, Mandy Moore discussed the teases about Miguel's health issues and how they will play into his relationship with Rebecca.
"If anything, I think continuing to show Miguel's unending dedication as a partner further highlights how easy it is for caregivers to put their own well-being on the back burner, and that can — and will — slowly catch up to you," Moore explained.
It sounds like Miguel will put Rebecca's Alzheimer's before whatever illness plagues him in This Is Us Season 6. And as an unfortunate result, his devotion to Rebecca might heartbreakingly be his doom.
The upcoming episode may reveal new details about the flash-forward scene
This Is Us Season 6 Episode 15 will finally dive deep into Miguel's backstory and how he and Rebecca first became romantically involved.
Fans know that the two didn't speak for eight years because they started to develop feelings for one another. But Miguel contacted Rebecca in 2008 after Tess was born. Now, the viewers will finally see what happened to them after he messaged her on Facebook.
However, the hour will also detail many different times in Miguel's life, perhaps including the future. Could fans finally know where he is in the flash-forward scene? It is suspicious that he hasn't been seen given that he's Rebecca's husband and she is seemingly on her deathbed. Maybe we will finally get the answers we've been seeking, even if they break our hearts.
This Is Us Season 6 Episode 15, "Miguel," premieres on Tuesday, May 3, at 9 p.m. ET on NBC.