'This Is Us': Milo Ventimiglia Hopes Fans Will Be 'Satisfied With a Full Heart' After the Series Finale
The This Is Us series finale is fast approaching. And while some fans aren't ready for the show to end, This Is Us star Milo Ventimiglia, who plays Jack, promises that the final episode will leave viewers satisfied. After the heavy penultimate hour, we have a feeling that fans are going to need a heartwarming sendoff.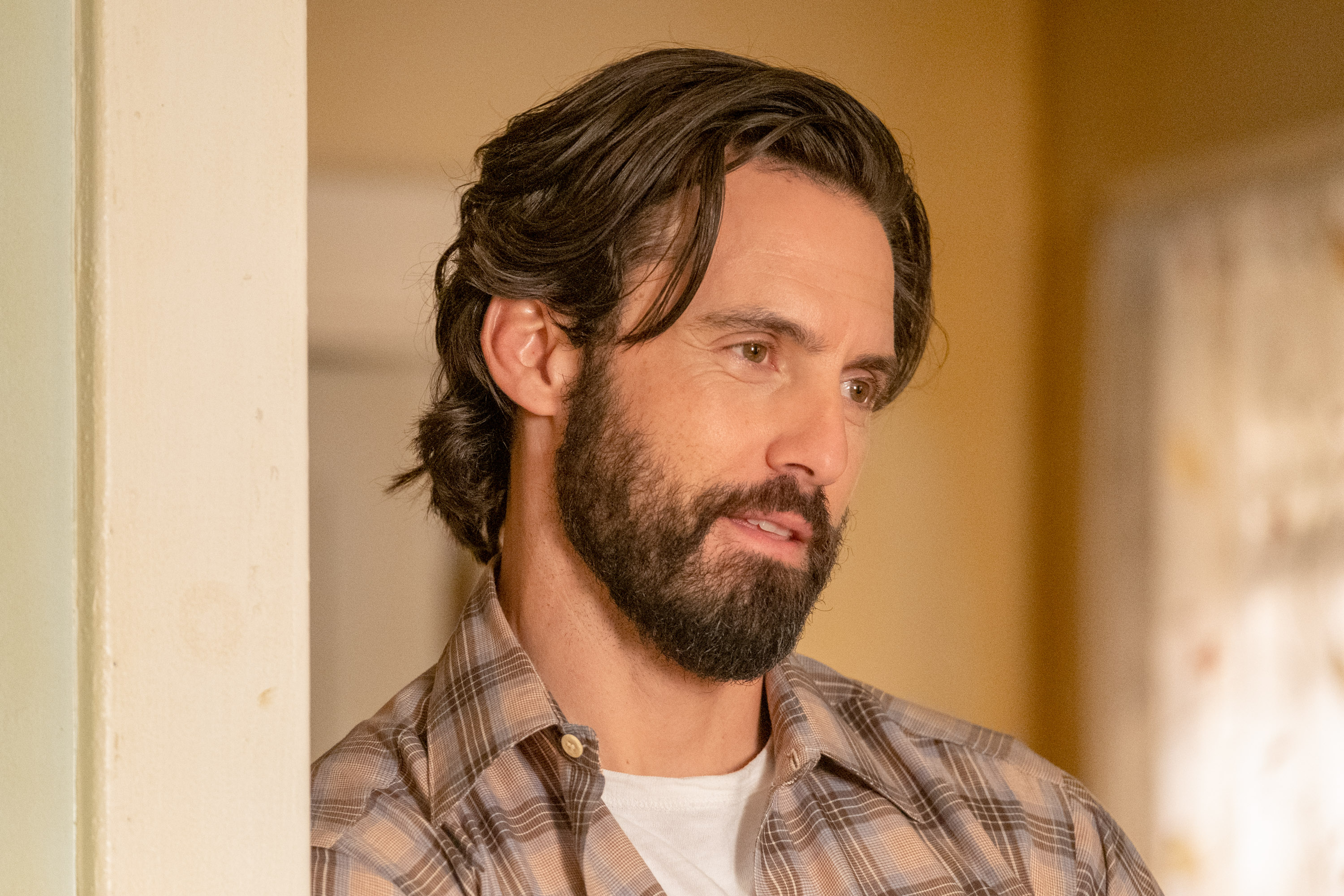 Milo Ventimiglia shares his predictions for the fan reaction to the 'This Is Us' series finale
Before This Is Us Season 6 premiered, the cast appeared on TODAY to discuss the final set of episodes. And during the interview, Milo Ventimiglia expressed how he believes the audience will feel about the show's ending.
"I think people are going to be satisfied with a full heart," he explained. "At least, I think that's, kind of, the hope. You know, understanding the journey of what these characters have been through, this family, everything … They've been through a lot. But what I think what they've ultimately done, what they've ultimately accomplished, is showing other people that it's possible. And even in heartbreak, or heroics, or celebration, or anything, there's this full heart."
The actor added, "And even if things are coming to an end, it doesn't mean that you have to be despondent about it or upset about it. It's something that is full. So I'm hoping that people are going to be very satisfied and feel like, 'Wow. I saw this wonderful story with these wonderful characters that are just like me, and I've closed the book on it. And I can also flip it back over, open the book, and start it back up again."
Milo Ventimiglia knows just what to say to make fans feel better about having to say goodbye to This Is Us.
How Milo Ventimiglia feels about 'This Is Us' ending
While speaking with Entertainment Weekly, Milo Ventimiglia described how he felt about This Is Us ending after six seasons.
"People ask me, 'How do you feel about This Is Us ending?'" the actor said. "And I'm like, 'Mixed. Hanging on and letting go. Trains are leaving, but you're digging in.'"
On the day they filmed their final scenes, Milo Ventimiglia and Mandy Moore, who plays Rebecca, ventured to the stage that contained the set of the Pearson family house. This was part of their goodbye to the show.
"We walked through the front door, and we walked through the living room, and then into the den where sometimes our chairs used to sit, and then through the kitchen, the cupboards were open," Milo Ventimiglia recalled. "We went down the hallway where all of our photos were, we started taking photos out of frames."
He continued, "And then our upstairs sets, the bedrooms are behind the first floor. So then we walked through our bedroom and walked through the kids' rooms, and just kind of were living in the space for a minute. And then, as we were walking out, I remember hearing Mandy say: 'Goodbye, house! Thank you."
Everything we know about the 'This Is Us' series finale
The This Is Us cast and crew, including Milo Ventimiglia, teased what's to come in the series finale while speaking with Entertainment Weekly.
"The finale feels like a time capsule of a family," creator Dan Fogelman shared. "It feels purposefully a little different, in a really good way. It is about a special day in the past of this family. And the simple things and the little things, as the adult family buries their mother. It will just be a very simple, quiet episode after a very big, loud one."
Ventimiglia added, "It feels complete. It feels like there's no more room for anything else, nor does it need anything else. It's just full."
Meanwhile, Mandy Moore reflected on reading the script for the first time. She said, "I just remember closing it going, 'You stuck the landing, Dan. You really did.' No one's going to be disappointed. This is a really beautiful way to end this story.'"
This Is Us Season 6 Episode 18, "Us," airs Tuesday, May 24, at 9 p.m. ET on NBC. Dan Fogelman wrote the series finale, and Ken Olin directed it.
RELATED: 'This Is Us' Producers Wanted a 'Vague' Season 6 Timeline