'This Is Us': Milo Ventimiglia Claims 'Superhero' Jack Pearson Has 'Something We Need to See out of Men'
Almost one month after This Is Us ended, Milo Ventimiglia has something to say about his "superhero" character, Jack. The Pearson patriarch was held on a pedestal throughout the series by fans. This responsibility was something the actor didn't take lightly. However, the actor understood Jack's toughness needed to be balanced by a tender side. Ventimiglia subsequently claimed these character traits are "something we need to see out of men."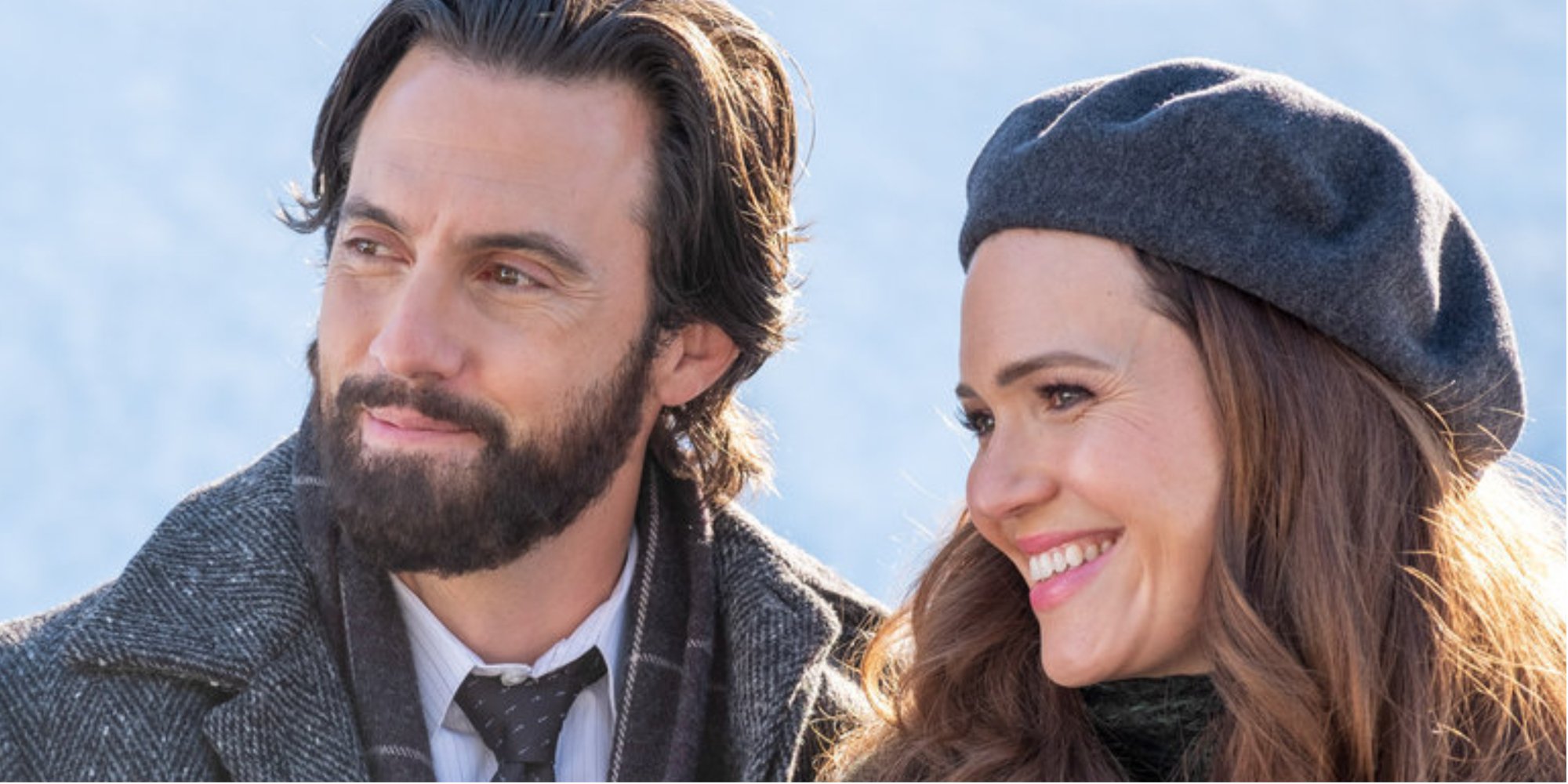 'This Is Us' fans knew Jack would wait for Rebecca
In the series' penultimate episode, "The Train," Rebecca's journey toward death reflected the happiest times of her life.
As the Pearsons gathered around her bedside, Rebecca began a passage toward the end of her life.
However, the train was a metaphor for this journey and tied into a sweet memory from her youth.
Rebecca would sometimes accompany her father on the train to work. Together they would walk the length of the cars.
The show's writers symbolically used this mode of transportation as Rebecca began her passage toward death.
But, as she walked through the cars with William (Ron Cephas Jones), Rebecca saw those that made the most significant impact on her life. These people included her children, Kate (Chrissy Metz), Kevin (Justin Hartley), and Randall (Sterling K. Brown).
Husband Miguel (Jon Huertas) also appeared.
However, Jack was the first person to meet Rebecca when she crossed over in death. They greeted each other with one word, "Hey," bringing their love story full circle.
Milo Ventimiglia says 'superhero' Jack has 'something we need to see out of men'
Ventimiglia told People Magazine that though fans believed Jack Pearson was a "superhero" in fans' eyes, the character was much more.
"I like that Jack felt like an attainable superhero," the actor explained.
"I like that he was someone any man could be. In his flaws and shortcomings, he still did his best to show the ones that he loved how much they meant to him and give them everything they need to go forward and have happy lives."
Ventimiglia continued, "I think he was [an] inspiration to a bunch of great fathers and great husbands and something we needed to see out of men."
Milo Ventimiglia hopes six seasons of 'This Is Us' proved 'love' conquered all
Favorite quote from the final chapter of #ThisIsUs? Drop them in the replies. ⬇️ pic.twitter.com/ot3ekFGIck

— This Is Us (@NBCThisisUs) June 14, 2022
Although the Pearson family faced triumphs balanced with equal parts tragedy, Ventimiglia hoped viewers understood the core message of the NBC series.
"Finding common ground with people that are different and understanding that we have our own experiences to live," he explained.
"Other people have their experiences to live too, and we should give people love and show people love, and hopefully, it'll be showered back on us," the actor continued.
"That hope of what happens when we move on in life. The appreciation of our experiences; it's so fragile, and it moves so quickly," Ventimiglia said of the series.
All six seasons of This Is Us are available to stream on Peacock TV.
RELATED: 'This Is Us': Only 1 Cast Member Could Make Milo Ventimiglia 'Lose It' on Set