'This Is Us': How Milo Ventimiglia Surprised Mandy Moore During Jack's Death Scene
When This Is Us introduced Milo Ventimiglia and Mandy Moore as Jack and Rebecca in 2016, it was clear that the world of television would never be the same. Their partnership on and offscreen was admired by fans everywhere, and Jack and Rebecca will undoubtedly go down as one of the best TV couples. And to prove how well they worked together, we have a heartwarming/heartbreaking behind-the-scenes story that dates back to season 2.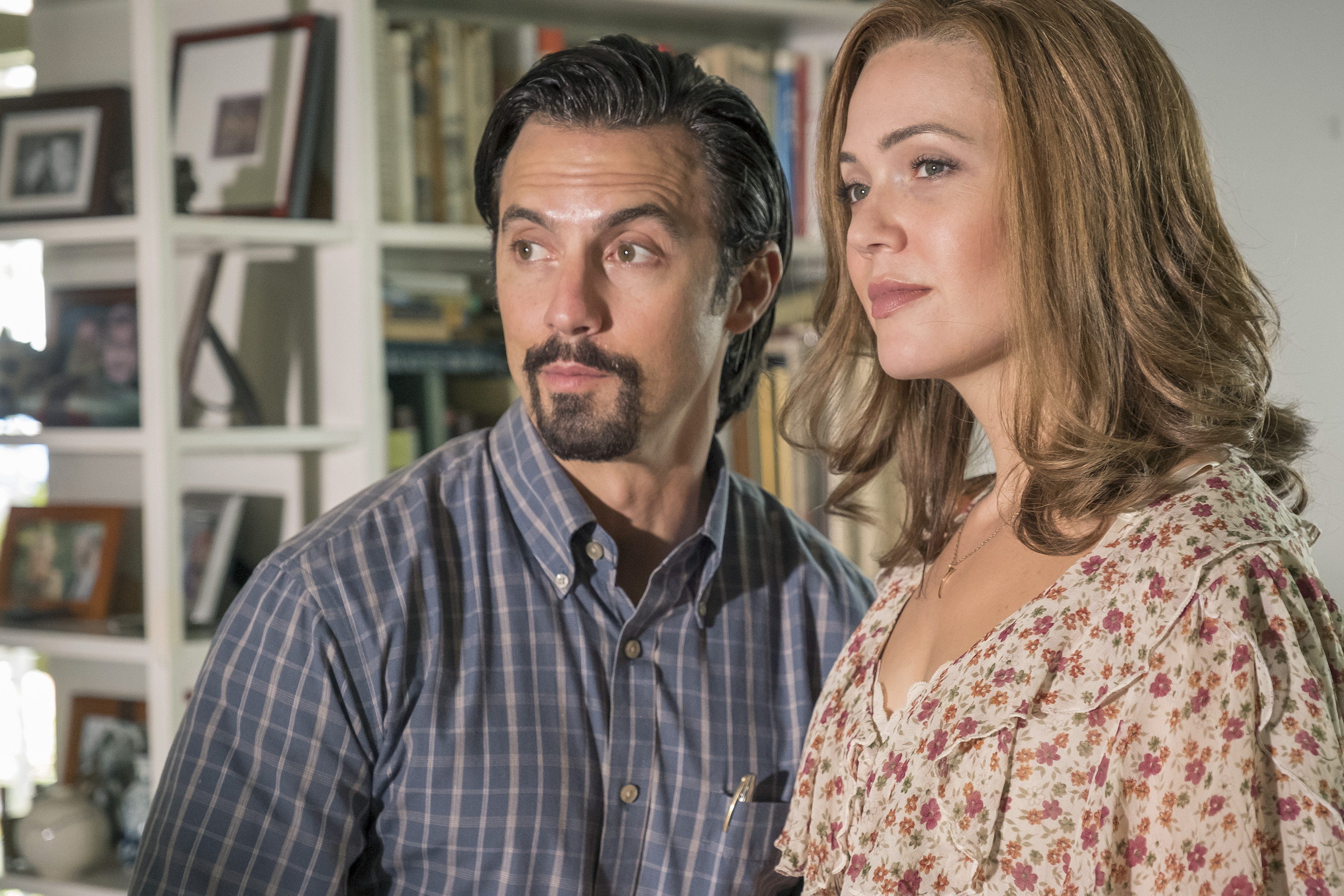 Jack died in 'This Is Us' Season 2 Episode 14
Fans learned early on in This Is Us Season 1 that Jack was dead in the present. And the show constantly teased the when and how surrounding his death in the episodes leading up to This Is Us Season 2 Episode 14, "Super Bowl Sunday."
The revelatory hour revealed that the Pearson's house burned down in 1998 due to a faulty slow cooker. Jack was a hero and ensured his family, their dog, and some mementos were safe from the flames. And although Jack made it out of the burning home seemingly unscathed, he wouldn't make it through the night.
Rebecca took Jack to the hospital for smoke inhalation, and the moment that This Is Us fans had been waiting for finally arrived. Rebecca left her husband's hospital room for only a few minutes, and while she was gone, he had a heart attack and died.
When the doctor tried to break the news to Rebecca, she didn't believe him and stormed to Jack's room, where she found her husband dead. Rebecca broke down and cried out for Jack, breaking the hearts of fans everywhere.
Mandy Moore shared how Milo Ventimiglia showed up for her while filming Jack's death scene
Following the premiere of This Is Us Season 2 Episode 14, Mandy Moore appeared on the This Is Us Aftershow [via Elle] to discuss the emotional hour. And she shared an interesting tidbit from the day they filmed the tragic hospital scene.
"No one told me that Milo had stuck around," Moore revealed. "We had shot all of our other scenes there at the hospital together, but no one had told me he had stuck around, so I had no idea. And apparently, that was the first take that they used, when I see him, when I see his body. And I didn't know he was going to be there. So it was all the more jarring and upsetting and just indescribably sad."
So when Rebecca entered Jack's hospital room and saw him lying dead on the bed, Moore had no idea Ventimiglia would actually be there. But since she's a pro, she used that and delivered the performance of a lifetime.
This behind-the-scenes story shows how well Moore and Ventimiglia worked as This Is Us partners. They constantly showed up for one another and made each other better, which was evident on the screen.
The co-stars express their gratitude for one another following the 'This Is Us' series finale
Milo Ventimiglia and Mandy Moore spoke with Entertainment Weekly about how they supported one another while filming the final scene as Jack and Rebecca in This Is Us.
"I have such a deep relationship with Milo, and we have such a deep sense of trust in one another that it really echoed what our characters were saying," Moore explained. "I remember being so daunted by the script, like, 'How am I going to get through this? I've read it four or five times! And every time, I'm just like an emotional mess!' But in the end, it was like, 'Oh!' I just locked eyes with Milo and was like, 'I can do this. I've got him by my side. No problem.'"
Ventimiglia added, "I just was there, looking [Moore] in the eye, just saying the words. And also, knowing the context of the scene and what Mandy and I have managed to build for this couple for so many years, there's no acting. That's literally just pure existing. At the end of it, saying, 'I love you' is like … it's just real."
For more on the entertainment world and exclusive interviews, subscribe to Showbiz Cheat Sheet's YouTube channel.
RELATED: NBC Wanted 'This Is Us' to Last for More Than 6 Seasons