'This Is Us': Only 1 Cast Member Could Make Milo Ventimiglia 'Lose It' on Set
Throughout six seasons as Pearson Patriarch Jack, This Is Us star Milo Ventimiglia has had to act out some heavy scenes. These included an unhappy childhood, alcoholism, marriage strain, the heartbreak and sadness of losing a child, the deaths of both parents, and displacement from his only brother. As an actor, Ventimiglia had to deal with a lot of sadness. However, to lighten the mood, the cast frequently took to joking on set. There was only one cast member who could make Papa Pearson lose it. Can you guess who it was?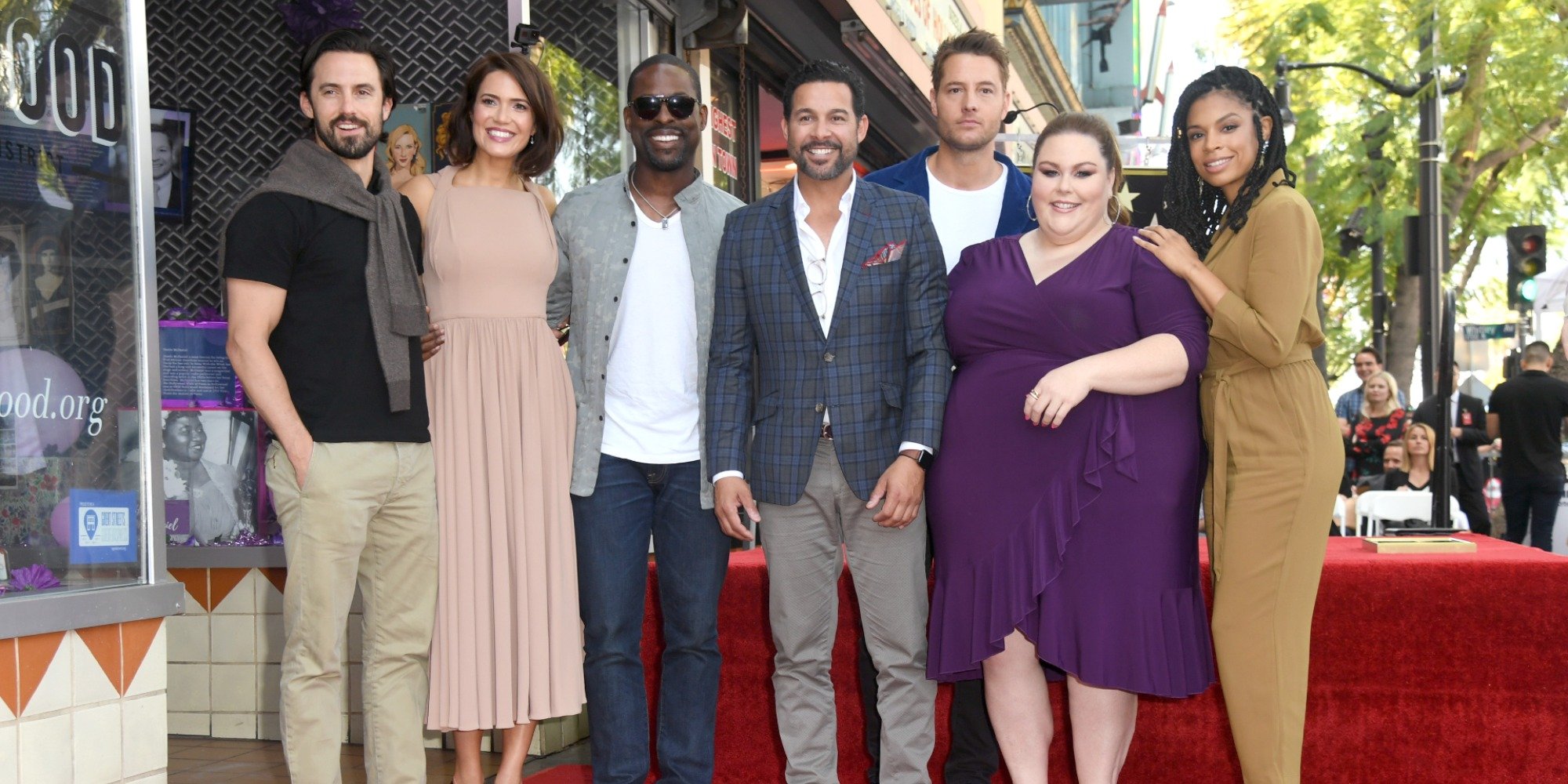 Milo Ventimiglia, as 'This Is Us' Jack Pearson championed his family
Jack always led the charge when it came to taking care of his family. These included wife Rebecca (Mandy Moore) and children Kate, Kevin, and Randall.
Atop Jack's shoulders, he believed his family's success rested.
A chance meeting with Rebecca in a bar put him on a different path from one that could have permanently altered his character and turned him into a darker person.
Jack longed to be different from his abusive, alcoholic father, Stanley. He found a safe place with Rebecca.
Jack's love for his family continued through to the evening of the fire that engulfed the family's home. He managed to get everyone out safely, including their family dog.
However, he died from smoke inhalation that evening, leaving Rebecca alone to take charge of their clan.
Thankfully, the cast balanced out these heavy scenes with some lighthearted off-camera moments.
Only one person made Milo Ventimiglia 'lose it' on the 'This Is Us' set
In an interview for Entertainment Weekly, the cast gathered to speak of some of their most memorable moments on the This Is Us set.
This interview included some behind-the-scenes information that showed a more lighthearted side to the actors in the often serious family drama.
One cast member, in particular, could make Ventimiglia "lose it" on set: Jon Huertas, who played his on-screen best friend, Miguel.
Huertas reportedly took joy in making his friend and castmate break.
"We love to watch Milo try to hold his laugh in. Justin (Hartley) does the impersonation the best, but this: Huh! Huh! Huh! — and it's the funniest sound," the actor shared.
Reportedly Moore was also a target of jokes as well.
She claimed that it was a "real misnomer that we must all be just walking around with our heads in our hands all day. It was quite the opposite."
Moore claimed to have Jon, Chris (Sullivan, Toby), and Justin all together in the same room was "too much" when the trio cracked jokes and created a lighthearted mood on the set.
Jack and Rebecca's love continues to keep their family strong in the series finale
In the final moments of the last episode of the series, Jack and Rebecca greet one another in the afterlife upon Rebecca's death.
Rebecca told Jack that she was fearful leave her children behind.
She admitted, "there was so much left that I wanted to do with them."
"I don't want to leave them," Rebecca continued.
Jack assured her, "you don't. You'll see."
Randall observed his father watching his family find joy on a lazy Saturday during a flashback scene. The scene segued to real-time to a similar scenario as Randall watched his pregnant daughter Deja from across the room after Rebecca's funeral.
Every season of NBC's This Is Us is currently available to stream on Hulu.
RELATED: 'This Is Us' Finale: Fans Heartbroken Over 'Underwhelming' Ending, 'We Deserved More'