'This Is Us': Phillip Shows up for Kate in an 'Unsuspecting Way' Following Her Divorce
After Kate and Toby decide to end their marriage in the final season of 'This Is Us,' the love story between Kate and Phillip can begin.
As This Is Us fans prepare for the exploding Kate and Toby breakup, we're looking ahead to brighter days and the courtship between Kate and Phillip. And according to Chrissy Metz, who plays Kate, Phillip will be there for her character when the smoke clears.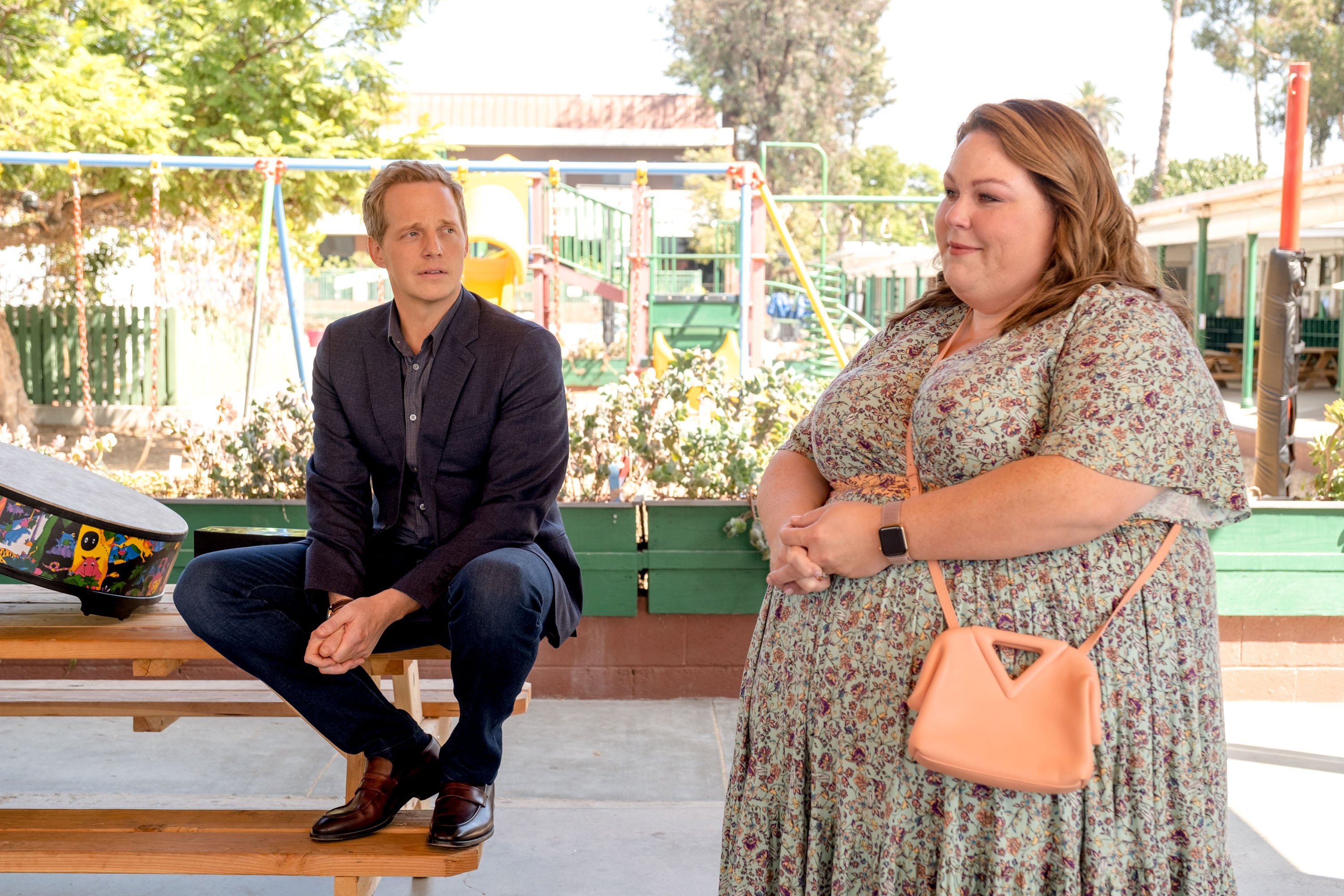 Kate and Phillip marry in the future in 'This Is Us'
The audience was shocked to learn that Kate would marry her boss Phillip in the future during the This Is Us Season 5 finale. In the present day, Kate and Toby seemed to be thriving. He would be traveling to San Francisco multiple days a week for work while she was working and taking care of their children in Los Angeles. But the couple was determined to save their marriage. Unfortunately, as fans saw in the final season, their efforts weren't good enough.
The season 5 finale jumped ahead five years into the future to Kate and Phillip's wedding. Not much is known about that day other than that Kate and Toby got divorced sometime before then, and Kate is confident that it will be her final wedding.
Up until that episode, fans saw Phillip as Kate's grumpy boss. There were no hints of romance between Kate and Phillip, and for the first half of This Is Us Season 6, that remained the case. But following Kate and Toby's inevitable divorce, her boss will be there to sweep her off her feet.
Chrissy Metz teases how Phillip will be there for Kate after she and Toby split in 'This Is Us'
During an interview with NBC Insider, Chrissy Metz clarified that Kate and Toby would end their relationship before sparks fly between Kate and Phillip in This Is Us.
"We're definitely gonna see who Phillip really is as a human being and how he's showed up for [Kate] as a friend first," the actor explained. "Right now, he's a bit of an a**. Everyone's like, 'What? Why in the world would she go for him and not want to stay with Toby?' But we do get to start seeing their commonalities. He's more than what we ever thought he was."
Metz added, "He does show up for her in an unsuspecting way, but it's never out of turn or out of time. They wait until things are finalized [with Kate's divorce from Toby] for things to kick off for them. I just want to always make that clear because it was never about cheating. It wasn't that Toby fell in love with somebody else or Kate fell in love with Phillip, and that's why they got a divorce. Through their friendship, Kate and Phillip started really caring for each other."
Fans are still reeling from the revelation that Kate and Toby's relationship doesn't last forever. But hopefully, viewers will fall in love with Kate and Phillip in the back half of This Is Us Season 6. And knowing that Phillip is respectful to Kate and is a shoulder for her to lean on is comforting news.
'This Is Us' Season 6 Episode 11 is the beginning of the end of Katoby
Before Kate and Phillip find romance, This Is Us Season 6 has to show how Kate and Toby's relationship unravels.
In episode 9, the Kate-centric episode of the Big Three trilogy, Kate visited her husband in San Francisco. Unfortunately, what was supposed to be a fun couple's getaway turned into a vicious fight. Toby wanted Kate and the kids to move to San Francisco, and she refused. And in an upcoming episode, their marriage will continue to break.
The synopsis for This Is Us Season 6 Episode 11 reads, "Rebecca and Miguel's anniversary barbecue does not go as planned." The Pearson family will gather at Kate and Toby's house for the party, but many things go awry. As seen in the preview, Jack goes missing. And the Big Green Egg smoker arrives, so the foreboding accident that episode 3 teased is forthcoming.
This Is Us Season 6 Episode 11 airs Tuesday, April 5, at 9 p.m. ET on NBC.