'This Is Us' Producer Reveals What Ultimately Broke Kate and Toby's Marriage
The first half of the final season of 'This Is Us' mainly focused on the unraveling of Kate and Toby's marriage, and one producer revealed where the couple went wrong.
The 100th episode of This Is Us finally clarified what went wrong for Kate and Toby. But there are many layers of a divorce, and it can be challenging to understand why a couple doesn't work. Thankfully, one executive producer explained why Kate and Toby's marriage was doomed from the moment they met.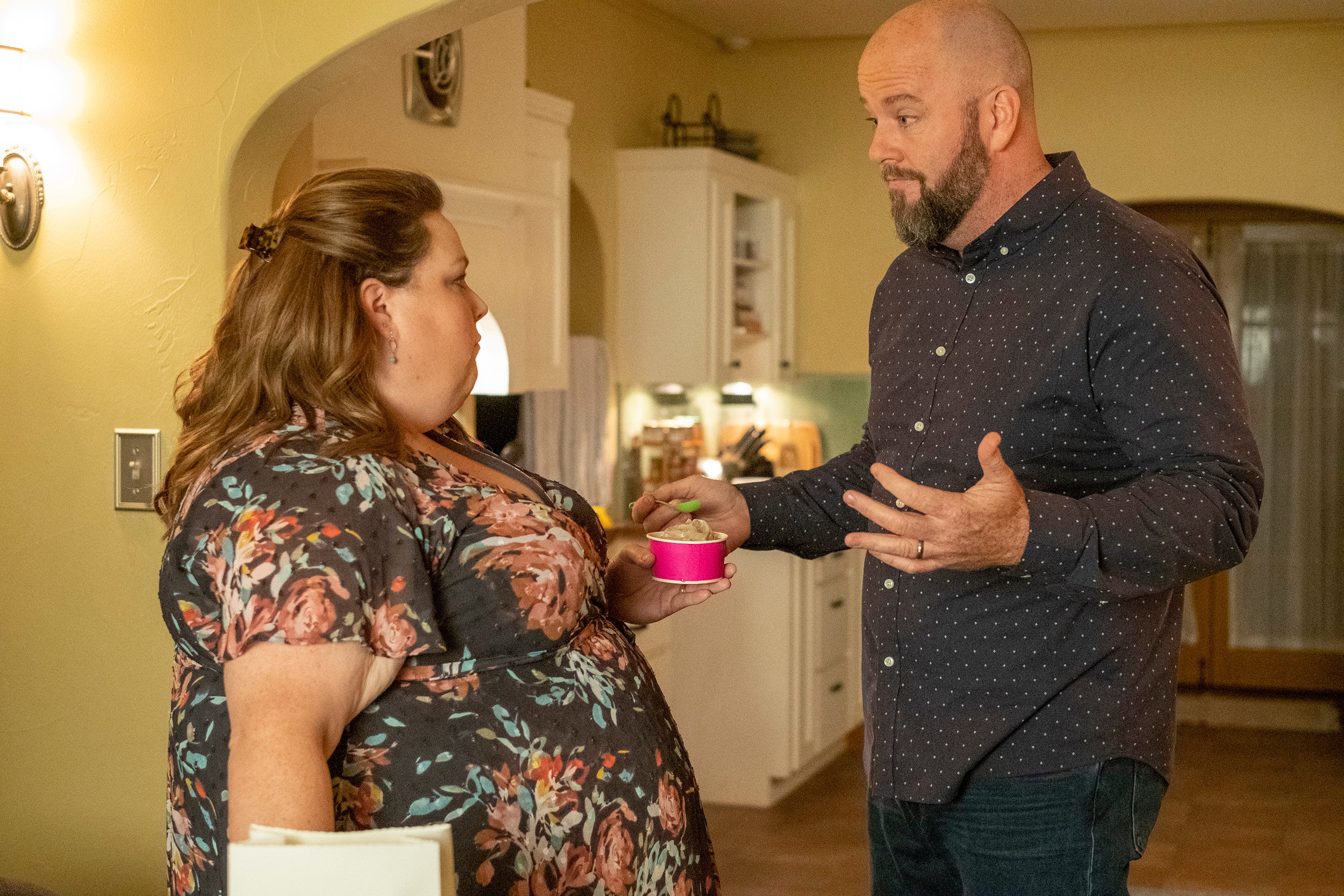 Kate and Toby ended their marriage in 'This Is Us' Season 6 Episode 12
Fans learned that Kate and Toby would separate in the This Is Us Season 5 finale. And during the first 11 episodes of This Is Us Season 6, the audience braced themselves for their inevitable demise. Small cracks started to form in their relationship, partly due to the physical distance while Toby was in San Francisco and Kate was in Los Angeles. They tried their hardest to make it but ultimately called it quits in This Is Us Season 6 Episode 12.
Following Jack's accident, Kate and Toby decided to go to couples therapy, and Toby accepted a job in Los Angeles. They tried to make their marriage work, but after 16 months of fighting, Kate told Toby that it was time to separate.
Before they signed their divorce papers, Toby pleaded with Kate to give their relationship one more try. She refused, though, and their divorce became official the next day.
In the following years, Kate started dating Phillip, and he proposed. And on the day of their wedding, Toby called his ex-wife to tell her that he finally understood that they were meant to be apart but that their story wasn't over.
'This Is Us' producer explains what went wrong for Kate and Toby
After This Is Us Season 6 Episode 12 premiered, This Is Us executive producer Elizabeth Berger discussed what ultimately ended Kate and Toby's relationship.
"Kate and Toby met at a really vulnerable place in both of their lives," she told Entertainment Weekly. "They met at this weight-loss support group when they were focused on losing weight, but so much more was going on than that. Toby was coming off a divorce. He was still battling depression. Kate still had all of these unresolved issues about her father's death."
Berger added, "I think they were two really vulnerable people that found each other and fell in love and then changed dramatically throughout the course of our series. And in a lot of ways, they changed and grew for the better. I don't think they always grew together."
"And in my mind, in a lot of our writers' minds, I would say that was partially what caused their demise; you can either really transform as a couple through the years, or you can grow apart," the executive producer concluded. "And for whatever reason, as this couple stepped into their own individually, they just weren't doing it together."
Kate and Toby first met in This Is Us when they were dealing with complex, individual issues. And although they became more confident, stable people throughout the show's six seasons, they still grew apart. But that doesn't negate their relationship and how much they helped one another.
Chris Sullivan reflects on Katoby's breakup
While speaking to Entertainment Weekly, Chris Sullivan, who plays Toby, revealed his interpretation of why Kate and Toby ended their marriage in This Is Us.
"I mean, it is possible for people to love each other and for them to not be a good couple," he shared. "It's possible for people to be a couple and not love each other. The thing with Toby and Kate is, it should be a canary in the coal mine for people to process and treat and navigate their traumas before they get into a relationship. [Laughs]"
Sullivan continued, "There's enough stress on a relationship as it is, in a partnership sense. So it is of the utmost importance to come to that relationship as much of a fully formed person as possible. And that means dealing with hard stuff and facing that stuff, instead of dumping it on someone else or expecting somebody else to heal you."
"So I think the two of them had a lot of traumas in their past, and they were kind of unraveling, and they did their best to work on it," the actor explained. "But they're not well-practiced at identifying their emotions and communicating them calmly and clearly, so that's gonna be a problem."
This Is Us airs Tuesdays at 9 p.m. ET on NBC.