'This Is Us' Reveals Kate Is Alive in the Future — Does That Mean Miguel Is Dead?
'This Is Us' fans theorized that Kate and Miguel were dead in the flash-forward at Kevin's house, but now that we know that isn't the case for Kate, is Miguel doomed?
The final episodes of This Is Us Season 6 undoubtedly have many surprises in store for fans, and some believe that includes a shocking character death. Since the 100th episode of This Is Us showed that Kate was alive and well in the future, Miguel's fate might be sealed.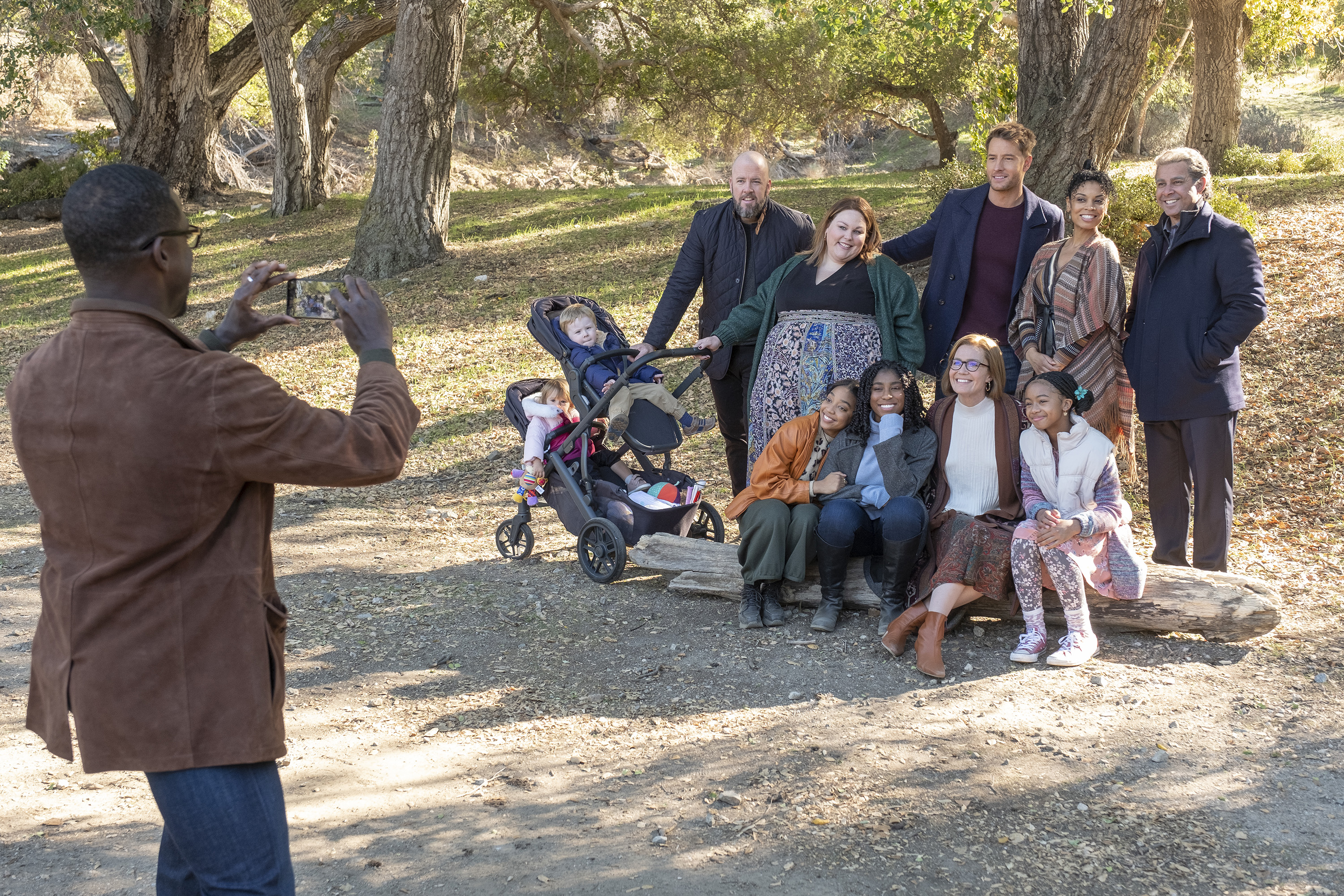 'This Is Us' Season 6 Episode 12 proves that Kate is alive during a pivotal flash-forward
This Is Us has been slowly revealing new details about the flash-forward at Kevin's house since season 2. The Pearson family is congregating at the home because Rebecca is seemingly on her deathbed. And two characters are mysteriously missing from the This Is Us gathering — Kate and Miguel.
Fans have seen Randall, Tess, Beth, Rebecca, Toby, Nicky, Edie, Kevin, Deja, and Annie at the house. And Toby even commented that he had spoken with Jack and that "they" were on their way. After This Is Us Season 6 Episode 12, it's likely that the aforementioned "they" includes Kate.
Episode 12 jumped around in time to tell the story of Kate and Toby's separation and how they both moved on following their divorce. But they remained a part of each other's stories for a long time. As fans saw in the episode, Kate and Toby, with their new spouses, came together to support adult Jack while he performed at a bar.
Per Deadline, Jack's performance takes place in 2043, while the gathering at Kevin's house occurs in 2032. So Kate has to be alive during the important This Is Us flash-forward. Fans will likely see her arrive with Jack and Hailey at Kevin's house in an upcoming episode.
Chrissy Metz, who plays Kate, teased that two characters' stories end in 'This Is Us' Season 6
Before This Is Us Season 6 premiered, Chrissy Metz, who plays Kate, spoke with Entertainment Weekly to tease the final episodes.
"People are going to be on the edge of their seats with characters' health issues," Metz shared. "Also, what it means for the family and decisions that have to be made — the dynamic of children in the family. Two very important characters, we will see the end of their journey, and that's always just so difficult. It's going to be a lot."
It's safe to say that Metz was at least referring to Rebecca when she said that two characters would meet their demise. And now that we know Kate will likely end the series alive, does that mean that Miguel is doomed in This Is Us Season 6?
Why we think that Miguel dies
Chrissy Metz's comments and Miguel's absence in the This Is Us flash-forward at Kevin's house tells us that he might die. Perhaps Metz was referring to Rebecca and Miguel when she said that two characters' stories would end. And if Kate is alive, that might indicate that Miguel is not.
"Revealing that Kate is alive and well in the future in this episode felt really right to us," executive producer Elizabeth Berger told Entertainment Weekly. "We really wanted to juxtapose this incredibly sad chapter of Kate's life with all of the beautiful chapters that came afterwards. And so it felt really fitting to us to finally reveal here that Kate's story continued for a very long time after her marriage with Toby ended."
She added, "While I can't say specifically if there are any more Kate-centric surprises to come, I will say that we still have an exciting surprise or two up our sleeves for the final stretch of episodes!"
Unfortunately, all of the evidence points toward Miguel dying before This Is Us ends. But only time will tell if our prediction is correct.
This Is Us Season 6 airs Tuesdays at 9 p.m. ET on NBC.